Comedy Video | Broda Shaggi Impregnates 3 Girls
Watch the new comedy video by Broda Shaggi as he Impregnates 3 Girls. This hilarious comedy skit is a must-watch as the self-acclaimed number one Nigerian Agbero displays his talent once again.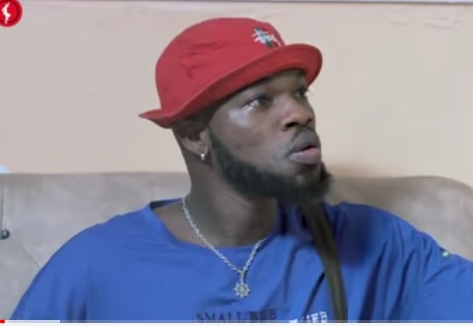 Broda Shaggi has released another comedy skit. This time around he impregnated 3 girls at the same time.



Internet sensation and comedian, Samuel A Perry is popularly known as Broda Shaggi got himself into trouble after getting three ladies pregnant at the same time.
But, guess what, he always knows how to escape being lynched. He did it exactly the same way he did when he went for "E Choke" charm for his girlfriend.
Watch how the self-acclaimed No 1 Agbero escaped being beaten by the girls in this comedy video.
Click here to Watch all Our Comedy Videos
WATCH OTHER BRODA SHAGGI COMEDY VIDEOS HERE
Officers on Duty | BrodaShaggi Officer Woos Comedy
Watch the Latest Broda Shaggi and Officer Woos Comedy. Officers on Duty | BrodaShagg Officer Woos Comedy.
The popular Nigerian Comedian, Broda Shaggi has released his new comedy video today, 2nd May 2021. As usual, he features his partner, Officer Woos in crime in their Police satiric skit.



Everyone needs to see this new comedy video titled; "Officers on Duty". Did I hear Mercy Johnson, Mercy Chinwo, and Mercy Aigbe?
This duo will not kii person with laughter. Oh! I forget to tell you that Officer Woos has changed his belt. Lmao.
Officers on Duty | BrodaShaggi Officer Woos Comedy
For more interesting Comedy Video, click here to watch and download Video Comedy by Broda Shaggi. We also have other Comedy skits by Nigerian Popular comedians like MC Lively and Mr. Macaroni.
Download and watch them here.