List of Nigerian Cross-dressers who have undergone surgery to become women.
There are about 10 Nigerian cross-dressers who have successfully transformed from men to women through surgery. An example is the controversial and media attention-seeking Bobrisky. Here are photos of before and after transformation surgery of Nigerian cross-dressers.



According to Merriam-Webster Dictionary, cross-dressing is the act or practice of wearing clothes made for the opposite sex. It can also mean wearing clothes or dressing in the manner that is meant for the opposite sex.
It is when a man goes out in the street, wearing a female strap, leggings, and wearing sharp makeup made for the women. Such a man is said to be crossdressing. The same thing is applicable to women too.
Crossdressing is illegal in Nigeria. According to the law passed in 1901 and the penalty is death stating under Sharia law.
However, from what we see today, one can say that this law is not being implemented. No one has taken it seriously as many crossdressers have gone unpunished. Based on this, day by day new crossdressers keep surfacing.



But wait, there is one more thing. The Sharia law against cross-dressing is effective in the core Islamic states in Nigeria like Sokoto, Zamfara, Kastina, Jigawa. These cross-dressers cannot walk in the streets of these states in Nigeria.
In this article, I will be giving you a list of Nigerian men who transformed into females through surgical operations.
Nigerian Cross-dressers Before and after Transformation Surgery photos
Noni Salma is a transsexual filmmaker, writer, and cinema aficionado. His enthusiasm and interest in the film makings were sparked by her childhood experiences in Lagos, Nigeria. She used to bear the name Habeeb Babatunde.
Habeeb Babatunde as was formally called, earned a Bachelor of Arts degree in Theatre Arts from the University of Lagos in Nigeria. She then traveled to New York to further advance her career in Film making.
He/she attended New York Academy in New York, where she majored in Directing and Obtain. She was a devoted Muslim before surgery making her the first Nigerian Muslim transgender.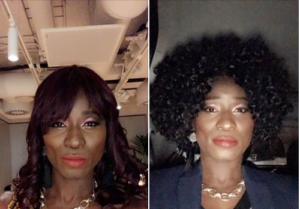 Another Nigerian cross-dresser who has transformed into a woman is Bisi Alimi. He was born on 17 January 1975 and formally known as Ademola Iyandade Ojo Kazeem Alimi.
Bisi Alimi is a Nigerian gay rights activist, public speaker, blog writer, and HIV/LGBT advocate. He gained international attention when he became the first Nigerian gay to come out on television.
After being rejected by his family and friends, he is now residing in London where he advocating gay rights within migrant African Communities. he has really transformed over the years.
See his before transgender transformation images.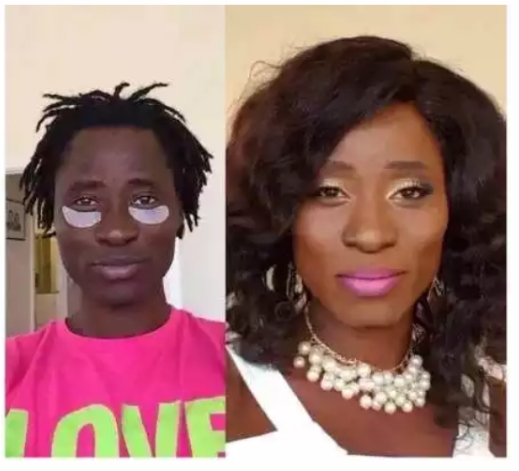 Nigerian Cross-dressers Before and after Transformation Surgery photos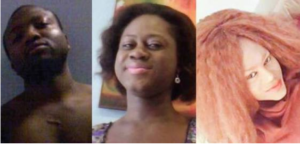 Stephanie Rose, formally known as Dapo Adaralebe, was an undergraduate at Obafemi Awolowo University (studying law). He was dismissed by the school management in 2001 due to his transgender practice.
She had his transgender surgery abroad just like many other Nigerian transgenders. He is known for criticizing God and saying God does not exist. She the author of a Book titled " Nobody Goes To Heaven Because Nobody Goes To Hell".



Dapo Adaralebe is an etheist. His trans woman surgery changed both his physical look and his skin color.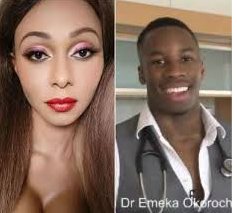 Miss Sahhara is a British Nigerian beauty queen, model, singer/songwriter, and human rights, activist. She is well-known for representing Nigeria in international beauty pageants in order to raise awareness about the condition of Africa's LGBTQI+ community.
During the Miss Worldwide Queen beauty contest in Pattaya, Thailand in 2011, she became the first Nigerian trans woman to come out in front of the international press. She was awarded Super Sireyna Worldwide for the first time in Manila, Philippines, on July 19, 2014.
Sahhara is the first black trans woman to win a beauty pageant on a global scale. Much is not known about her real name and other wiki data because she regarded it as private information



Nigerian Cross-dressers Before and after Transformation Surgery photos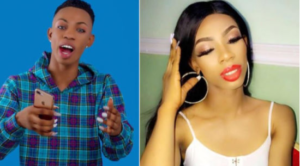 Should we call him an upcoming Nigeria cross-dresser. lol. An average Nigeria who uses social media should know James Brown. If not for anything, for this recent controversial video where he was stripped naked in the market by any youths for dressing like a woman.



James Brown is a gay actor, content creator, comedian, dancer, and brand influencer who was born in Nigeria. On February 22, 1999, James Brown was born. He rose to prominence after being detained at a gay party at the Kelly Ann hotel in Egbeda, Lagos.
He gained the title "They didn't caught me" because of his grammatical flaws and yet eloquent. When it comes to crossdressers in Nigeria, James Brown is one of the most popular.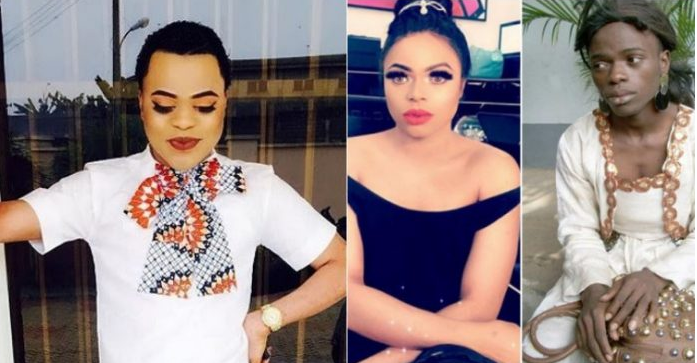 I will not be misjudged if I call Bobrisky the Home President of all Nigerian gays and cross-dressers based in the country. I say so because it appears he is the one reigning here in Nigeria.
Bobrisky is the most popular crossdresser in Nigeria. He is, in my opinion, a role model for all aspiring crossdressers in Nigeria because she has made a lot of money doing so. Bobrisky was born on August 31, 1992, under the name "Idris Olanrewaju Okuneye."
Furthermore, Bobrisly is an Ijebu-Igbo native of Ogun State. He grew up in Ebute-Metta, Lagos. He is a gbas gbos drama king turned queen. Bobrisky is always ready for any challenge thrown at him. Recently, there are controversial posts about Idris Okuneye, indicting him of living a fake life.
The Yoruba-born bleaching expert is a well-known Nigerian Snapchat barbie influencer. He began his academic career at Lagos's King's College.



Bobrisky is a business person who uses her popularity to market her product. It is rumored that she owns a cosmetics shop in Lagos which is worth more than 30 million nairas.
Summary
Most of these cross-dressers are making it here in Nigeria and a good example is Bobrisky whose net worth is over 40 million nairas. Now, imagine someone who makes money from doing some unacceptable things. I will not be surprised to see more and more crossdressers coming up because the net worth of these present crossdressers is just too convincing.



I think a new law should be made against cross-dressing. This time around, it should be taken very seriously before we lose all our youth to such an unacceptable lifestyle.
Thanks for reading. Please, subscribe to our NOTIFICATION. Don't forget to share, remember sharing is caring.