How to Use Watermelon Seed to Remedy Low Sperm Count
We will be discussing how to use Watermelon seed to remedy low sperm count. But before that, I will like to share a story with you about a patient who had spent money on a particular disease but couldn't get a cure.



He later traveled abroad to see the world's best physicians on the issue but he was disappointed the more. When he got to the hospital, he was expecting a kind of rigorous medical procedure from the hospital.
According to him, he was actually expecting to be operated upon. But to his greatest amazement, he was discharged without even a drug. He was asked to go home and perform a  simple task.
The patient was asked to go home and eat carrots. I mean, just carrot. He was offended and walked out of the hospital in anger.
But since he had no other option, he started eating carrots. He made it part of his daily meal. And 6 weeks later, he returned to the hospital as was told.



Meanwhile, before then, the man said his ailment disappeared within two weeks when he started eating carrots. So, when tests were run on him by the hospital, it was also confirmed that the ailment is gone.
Why did I leave the subject of the discussion and told this story? I just want to draw our attention to the fact that the healing we seek may be found in the common fruits or vegetables we see around us.
The subject of discussion is about low sperm count in men and how to remedy it with watermelon seeds. Yes.
So many people do not know that watermelon seed is a medicine on its own. For this reason, they throw it away each time and eat the sweet red fruit.
Studies have given supports and proven that eating watermelon helps to improve male fertility. Here is one of the studies.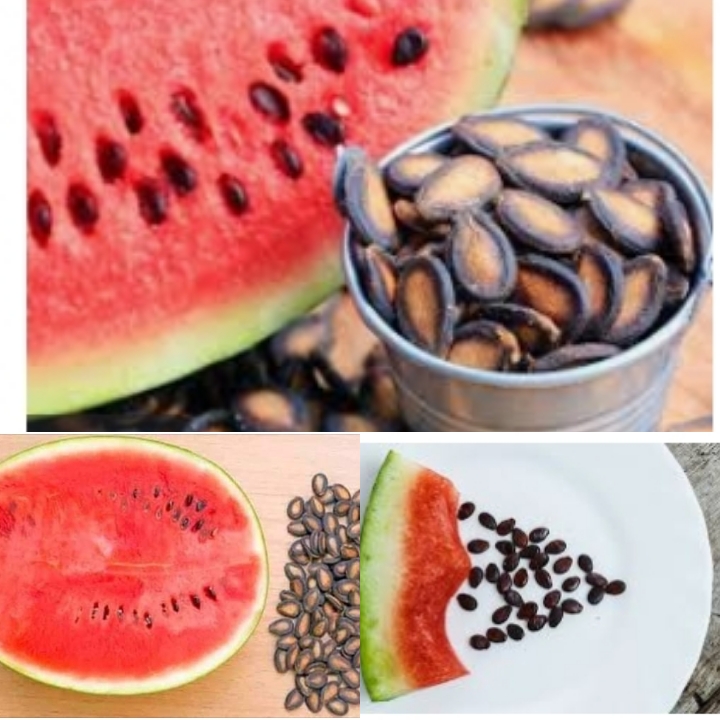 Can I shock you? I don't do that. I encourage my family to eat the seeds together with the fruits. Apart from its potency in remedying low sperm counts, there are other great health benefits like anti-cancer and colon cleansing. I will list out the rest under this post.
Watermelon seeds contain medicinal properties that boost sperm count. It also has the ability to remedy low sperm count.
Men, husbands, who have low sperm count are the groups who are battling with weak sperms, weak cucumber, and inability to impregnate their spouses. This issue is a great burden for anyone who has it.
I have seen marriages crashed due to low sperm count. I have seen couples fought because of infidelity caused by not getting satisfaction from the man.
Low sperm count or weak sperm is a common problem. But you can put an end to it by following one of these methods, using watermelon seeds.



Many have gone to hospitals to seek medical help. Others, for one reason or the other, are yet to seek help. Why not try this method I am going to teach here. There is no harm in trying.
How to Use Watermelon Seed to Remedy Low Sperm Count
Watermelon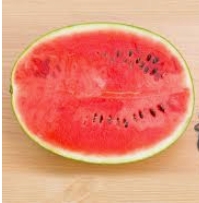 Watermelon is a sweet fruit that is coated by hard green outer later. This outer layer is also edible. I have seen people eating the outer layer together with the inner meat.
This rounded big fruit has tiny brown seeds inside, attached to the meat itself. It is impossible to completely separate watermelon seeds without tampering with the inner meat itself. Some seeds are even hidden in the meat.
For this, people no longer bother about removing the seeds. They are served together but it is left for the person given the fruits to remove them while eating.



  1st Method: Blend Together
This method is for those who cannot ingest the seeds alone because of the taste. By the way, watermelon seed does not taste bad.
It can be eating alone. But for those who may not be able to do so, they can blend it together with the fruit or any other fruits. Take a glass from the juice first thing in the morning.
You may also take it 2 hours before you get ready to work in the room with your spouse. But for fertility boosting purposes, it should be taken for 10 days.
And, since it is a fruit with no side effects, I advise making it part of your meal. Eating watermelon seed has no side effects.



Personally, I will choose this second method. There is lesser stress with similar results.
When you buy watermelon, eat it with the seeds. I mean, chew and swallow the seeds with the watermelon. The result is the same as the above.



3rd Method: Drying and Mixing
This method is the most practiced by people. It is because there are other health benefits of this method. Apart from remedying infertility in men, this method also treats hemorrhoids & spine issues.
You need to dry the watermelon seeds under the sun. However, some people fry it and use it. When it has become dry and crispy, grind it.
While grinding it, ensure you get 150 grams of its powder. Then mix it with one liter of original honey.
Store it in a bottle and cover it tightly. Drink it with a tablespoon. Take just 1 tablespoon 3 times daily for 10 days.
Meanwhile, you should start seeing results in two days. Another thing you should do is to take water all the time. It needs water in your body to work perfectly.
Altrnatively, some people add it their beverages like pap and tea..



Summary on Watermelon Seed and Low Sperm Count
We have come to the end of the topic on how to use watermelon seed to remedy or treat low sperm count. If you didn't learn any other thing here, at least, we have been able to open your eyes to watermelon seeds that are not for waste.
There other health benefits of eating water seeds. They include:
Strengthening the immune system
Improving brain health
Strengthens weak hair
Slows down aging
Enhances digestive system
Thanks for reading. Please, subscribe to our notification to get notified any time we make new posts.