Don-Davis of Deeper Life School Fresh Look – 10 Months after
Do you remember Don-Davis, the son of Deborah Okezie? He was a pupil of Deeper Life School but something went wrong in his health while in school and this made his mother cried out to the world. Don-Davis of Deeper Life School Fresh Look – 10 Months after.



Don-Davis went viral in the news over the alleged assaults he allegedly suffered in the hands of staff and some senior students of the school who sexually assaulted him and starved him, He was even threatened to be killed if he ever reports the incident to the school authorities.
Archibong's mother, after discovering this, went public to declare openly that her child was allegedly assaulted and molested in the school and nothing was done about it even after the school authorities received complaints about it.
There were demands for justice and proper investigations by Nigerians on Social media. A new slogan was formed by some Nigerians "ENDDeeperSchool".



However, a twist emerged from the case. It was a claim by the Management of Deeper Life School. They alleged that Don-Davis came to school as an HIV positive.
When Deborah Okezie heard about this, hell was loosed. She made every effort to disprove the management of Deeper Life School. She, on her part, alleged that her son was injected with an HIV-infested fluid while in the hospital. You can read about the story here.
After all-said, both parties shielded their swords. Actions were taken by the management of the school. The management of the school suspended the principal of the school, over the alleged assault and molestation of Don-Davis, adding that investigation into the incident had commenced.
Don-Davis of Deeper Life School Fresh Look – 10 Months after
There were about 7 people allegedly involved in this case. Of which they were charged for assaulting Don-Davies, a crime punishable under section 218 (1) and section 362 (1) of the criminal code, cap 38 Vol. 2 Laws of Akwa Ibom State 2000.
Photos of this boy before and after this incident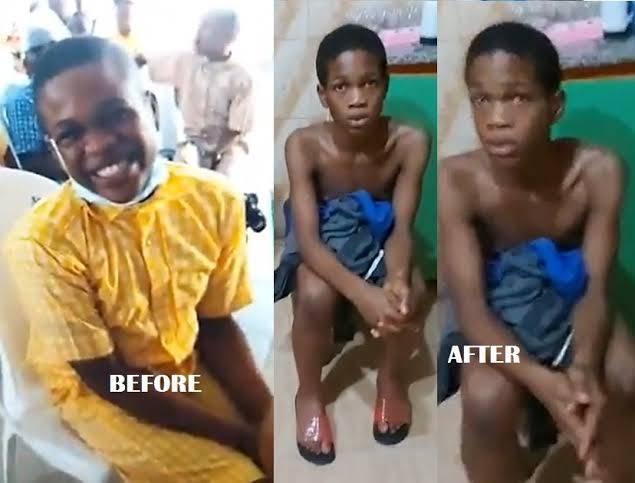 Several months after this incident was over, he was granted an ambassadorial deal with Resolution Technologies and a scholarship. And this was like a consolation to the Okezie family.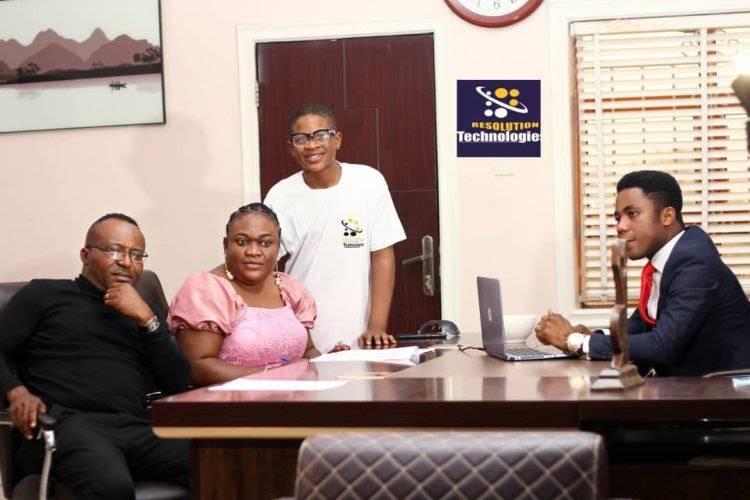 According to the mother of this young boy, she had accepted the ambassadorial deal when she noticed her son was healing faster from the emotional trauma he might have suffered due to the alleged assault he suffered in school.
Not so long after she accepted this deal she came out again saying that Resolution Technology is a scam, alleging that the company ended up defrauding people, to be precise, according to her, the company used her son to defraud others.
She revealed that when school resumed, Don Davis was still at home because he was even rejected by some schools because according to the hearings he had many infections.
It is already 10 months or more and Davis has grown so big and refreshed. Don-Davis, the 12-year-old boy from Deeper Life High School who was allegedly assaulted and molested in school by his fellow students looks big now and so refreshed. Its been months after this incident and don-Davis has fully recovered from the trauma emotionally and physically. He just celebrated his 12th year birthday.
VIDEO of Don-Davis and his family



Don-Davis 12th Year Birthday
Meanwhile, Davis' father has taken to social media to celebrate his son on his birthday. He was grateful to God for his life and how he has pulled through within a short time.
Read the excerpt from the post:
Don-Davis Archibong, from the beginning you were born great to fulfill purpose and destiny. You were not a mistake of the creation, but a child with amiable and unquenchable destiny, created to be a voice to the voiceless and a defender of the defenseless.

Today, you have stood out among your contemporaries, distinguished for greatness in the land of the living. On this special day, our wishes to you is that you will live and declare this God's Grace upon your life with unprecedented exploits. Happy birthday Son of the MostHigh. Friends, please join us to celebrate OUR DON."
Here is the Video shared by Don-Davis' father on his Facebook page as he celebrated him on his birthday.



Don-Davis of Deeper Life School Fresh Look – 10 Months after
We have nothing to say other than saying congratulations to Don-Davis and wishing him long life and good health. Show some love by sharing this post and SUBSCRIBE to our Notification.