GTB Mobile App
How to Increase Transfer Limit on GTB Mobile App. To enjoy a higher transfer limit, please dial *737*5# and select option 3 to change your existing 737 with a debit card.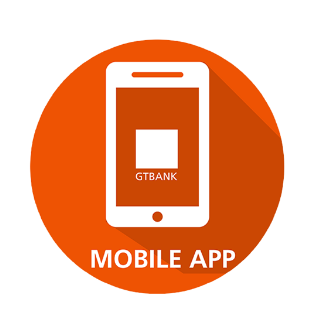 Hello guys, in this article I will be revealing to you how to increase the transfer limit on GTB mobile app. This has been a nightmare to many Guaranty Trust Bank users so 9jainformed.com took time to give a detailed guide on how to do it.
Before I processed let me first educate you on some important information you need to know about transferring money with your Guaranty Trust Bank mobile app.
How To Transfer Money Using GTB Mobile App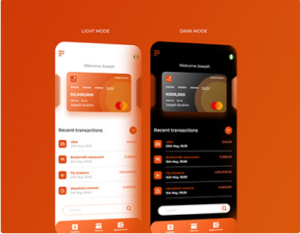 Transferring money to any bank using the GTB mobile app is simple and requires nothing more than your smartphone. Simply follow these steps to transfer using your GTB mobile app.
Steps in Transfering Funds using GTB Mobile App
Log in to your GTBank mobile banking app using the same login credentials you used to access your online banking account.
Select "Transfers" from the menu bar, and then choose from the four transfer options available:
To OWN accounts
To other banks
Pre-registered transfer
FX transactions ( transfer in foreign currencies)
 Click "New," then enter the information for your recipients and submit the request.
Enter the amount to be transferred and a note (optional).
After that, enter your four-digit PIN or the solution to your secret question, as well as the "Token code."
To finalize the transaction, click "confirm," and you will be notified of your success.
GTBank Transfer Limits
Originally, the transfer limit in a day was one million Naira but as people's needs kept increasing every day, It increased the daily transfer limit to three million Naira. With time the limit didn't favor most users especially businessmen who deal on a large amount of money daily, they had to increase yet again to N5,000,000.
This means that a user can only transfer a maximum of five million Naira. Any amount bigger than that will not be possible.
For withdrawals, the transfer limit has been set to a hundred and fifty thousand Naira (150,000).
Gtbank Mobile App Transfer Limit
Gtb mobile app was created by Guaranty Trust Bank to provide an easy banking network that helps users check balance, transfer, and receive money in a matter of seconds. The maximum transfer limit in a day is five million Naira(N5,000,000)



How To Increase Transfer Limit On GTB Mobile App
9jainformed found out that users have been having problems with increasing the transfer limit on their mobile app so we vowed to help you solve this problem.
On our mission to solve this problem, we contacted the Gtbank customer service on their live chat and this was the message we first got.
Hello, thank you for contacting us. The mode of PIN creation determines the transaction limit for USSD (737) transactions as indicated below:

– PIN created without debit card: N50,000 weekly & N200,000 monthly– PIN created with active debit card: N100,000 daily

we hope this clarifies the transaction limitation you've experienced. Regards
Seeing that the message we first got didn't exactly solve the problem we went ahead to get more information and below is a better solution for the problem.
To Increase your daily limit. Kindly request a card at a cost of N1,075 VAT inclusive. Afterward, to enjoy a higher transfer limit, please dial *737*5# and select option 3 to change your existing 737 with a debit card.
I hope this goes a long way in solving the problem you are having. In case of confusion, you can contact GTBank on their official Facebook page for more information and guide.
If this article helped you please appreciate it by sharing and subscribing to our NOTIFICATION. Thanks for reading.