What the wives Of these 10 Handsome Nollywood Actors Look Like
Meet these 10 Nigerian most handsome Nollywood actors and their wives. We are thinking you may like to know what the wives Of these 10 Handsome Nollywood Actors Look Like.
It's no new thing that girls have this habit of crushing on handsome actors they see on TV, but funny enough these actors are already married to someone else. Some of these actors already have both wives and children.



You might have already known some of them but many will definitely be new to you. In this article, you will find out the women who are lucky to marry these actors.
1. Bankole Wellington
Olubankole Wellington popularly known as Bank W is a talented musician, actor, and businessman. Banky W is married to Adesua Etomi



About Adesua Etomi
Adesua Etomi is a popular Nollywood actress who has featured in many movies such as Sugar Rush, 10 Days In Sun City, and many others. She was born on the 22nd of February 1988, currently 33yrs of age. She is the winner of the Best Actress in a Drama award at the 2016 Africa Magic Viewers Choice Awards for her role in the 2015 romantic drama film Falling.
According to Banky W, he met his wife at a party in 2015 they dated for 2 years and later got married in 2017. Banky W and his wife are blessed with a son who they named Adesua Etomi Wellington.
2. Gabriel Afolayan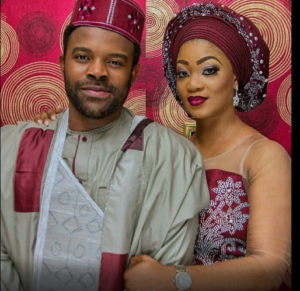 Gabriel Afolayan is a talented singer and actor who is popularly known as  G-Fresh. Gabriel started acting in 1990 with the movie  F Opawon by Baba Sala. He is married to Adebanke Afolayan.
About  Adebanke Afolayan
Adebanke Afolayan is the woman behind Gabriel's smile.  Much is not known about her. Currently, they have no child but they are having a blessed marriage
3. Williams Uchemba
Williams Uchemba is a handsome and talented Nigerian comic actor who has made name for himself in the Nollywood movie industry. He has featured in many popular movies such as Merry Men and Sugar Rush. He is happily married to a beautiful young lady known as Brunella Oscar.
 About  Brunella Oscar
Brunella Oscar is a physician at Hull York Medical who was born in Nigeria and now lives in England. They just got married newly so they don't have children yet



.
4. Gideon Okeke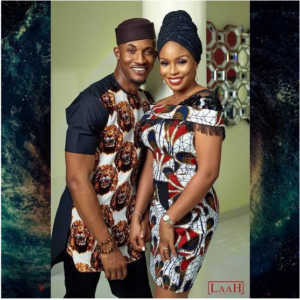 Gideon Okeke is a Nigerian actor, model, and television host who rose to prominence after appearing in the inaugural season of Bbnaija. Gideon has continued to flourish in his career despite not being the show's winner. He is married to a young beautiful woman  Chidera Udueze. They already have a son together.
5. Yul Edochie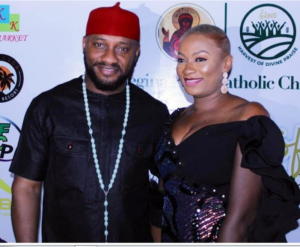 Yul Edochie is a very popular face in Nollywood. He has been in the industry for many years and he has great experience in the field of acting. The talented Nollywood star is married to May Aligwe.
They are married with 4 children. The cute couple has been married for over 10 years and still counting.
6. Chigozie Atuanya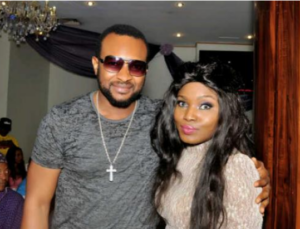 Zeal Chigozie Atuanya is a well-known Nollywood actor, producer, model, TV personality, investor, and businessman. He was born on September 13, 1980, in Aba, Abia State, Nigeria's south-eastern region. He hails from Agu-Ukwu Nri, a tiny hamlet in Anambra State in Nigeria's south-eastern region.
Chigozie Atuanya got married to Jennifer Obianuju Oranika.The Nigerian actor is blessed with a beautiful daughter.
7. Eddie Watson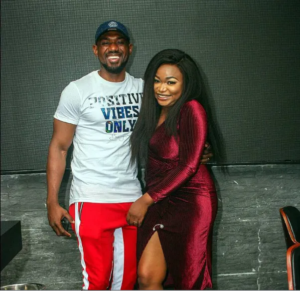 Eddie Watson was born in Liberia and is a well-known Ghanaian actor. Eddie Samuel Obong Watson Jr. is Eddie Watson's full name, and he has appeared in over 200 films.
In 2015, he received his first Ghanaian Movie Award for the film "Ebola," which he wrote, produced, and directed.
Eddie Waston got married to an actress  Ruth Kadiri the year 2018. Their Union is blessed with a child.
About Ruth Kadiri
Ruth Kadiri is a Nigerian actress, screenwriter, and film producer who was born on March 24, 1988. Their Union is blessed with a child.
8. Kenneth Okolie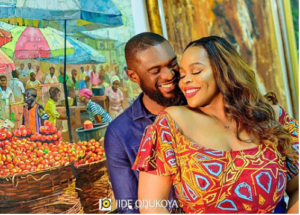 Kenneth Obinna Okolie is a Nigerian actor and model who won Mr Nigeria in 2010[4] and the City People Movie Award for Best Supporting Actor of the Year (English) at the City People Entertainment Awards in 2015.
Kenneth Okolie decided to say goodbye to their bachelor life in the year 2017 when he got married to Jessica Nwakah. They have been together since then.
9. Daniel k Daniel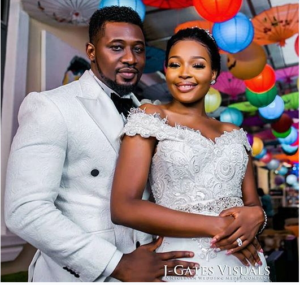 Daniel Kanayo Daniel is a Nigerian actor, model, voice-over artist, and event compere who was born on May 22, 1986.
He is happily married to Teena Daniel. Their family is blessed with a son.
10. Bolanle Ninalowo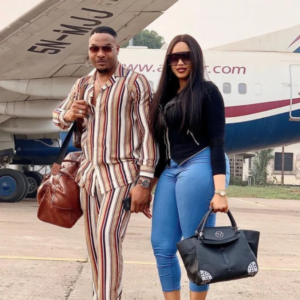 Bolanle Ninalowo, better known by his stage name Nino B, is a Nigerian actor, accountant, and businessman. Before moving into acting, he worked in the finance and music businesses.



Bolanle got married to his wife Bimbo in 2004. The couple is blessed with two children.
What the wives Of these 10 Handsome Nollywood Actors Look Like
We have come to the end of the 10 handsome Nollywood actors and their wives. Who do you think has the most beautiful wife?