Apaokagi Adeoyin Maryam Taaoma Biography, Net worth, Age and Family
You cannot talk about female comedy skit makers in Nigeria without mentioning Taaoma, Apaokagi Adeoyin Maryam. Also, we can't discuss Yoruba comediennes without naming Taaoma. She is among the movers and shakers in the comedy skits making as long as Nigeria is concerned. Follow us in this post to know more about Apaokagi Adeoyin Maryam Taaoma Biography, Net worth, Age and Family.
Whenever you feel like laughing till you are exhausted and till your ribs start cracking, then you should go and watch Taaoma comedy skits.
Popularly known as Taaoma, Apaokagi Adeoyin Maryam is a Nigerian female comedian, cinematographer, and content creator. She is popularly known all over Nigeria for her dual role in comedy skits.
Taaoma has a booming career in the comedy field which has seen her gain a lot of followers on social media making her one of the most popular online comediennes.
About Taaoma Background and Education 
Born on the 28th of February, 1999 and to the family of Mr. Apaokagi and Mrs. Aishat Apaokagi, Maryam Apaokagi had her Primary education in Dolaster Primary School in Kwara Nigeria, before she relocated to Namibia where she had her secondary education at Concordia College Windhoek, the capital of Namibia where she got her SSCE certificate (Senior School Certificate Examination).
Adeoyin Maryam Apaokagi aka Taaoma returned to Nigeria from Namibia where she had attended secondary school. She then attended Kwara State University where she obtained a Bachelor's Degree in Tourism and Travel Services Management.
After her University education, she proceeded to serve her nation in the compulsory National Youth Service Corps put up by the Nigerian government aimed at developing unity and progress in the country. She served with the 2019 Batch B Corps members. She completed her service in 2020.
Taaoma's Age and Date of Birth
How old is Taaoma? She is officially 21 this year.
Born on 27th November 1999 to the family of Mr. Apaokagi and Mrs. Aishat Apaokagi. The comedienne's age at the time of writing is 21 years. She is one of the youngest elites in the Nigerian entertainment industry.
Taaoma's Religion
The popular Nigerian comedienne is said to be a Muslim by religion. She was born into a Muslim family and she has always been dedicated to the religion.
Also, she is always seen in public places with her scarf as a result of her religion. Maryam Adeoyin is also a Yoruba.
Apaokagi Adeoyin Maryam Taaoma Biography, Net worth, Age and Family
Taaoma's Career Boom and Rise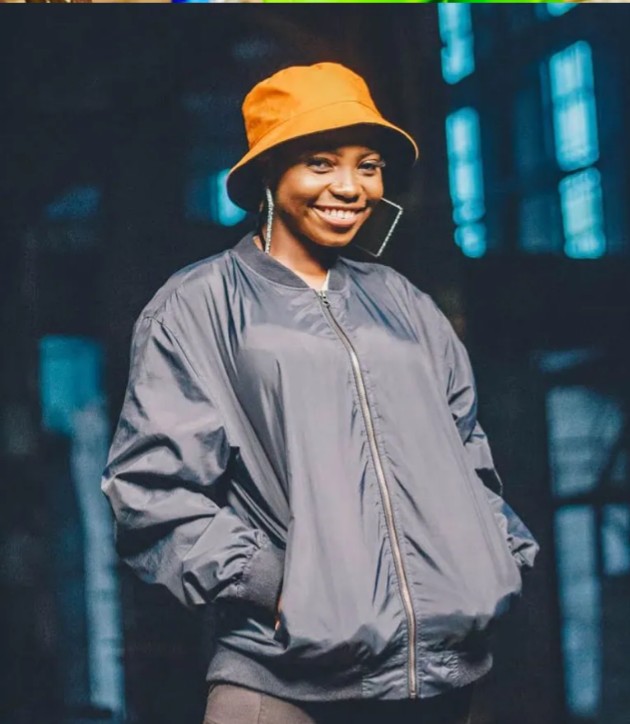 The popular comedienne commenced her career in the comedy field in the year 2015. Her career had been widely said to be inspired by her boyfriend Abdul Aziz Oladimeji who is a music director.
Her boyfriend popularly known as Abula, advised her to start producing comedies when he discovered her talent in making people laugh. The comedienne also acts and plays multiple roles. She constantly switches into different characters and voices in different skits.
Her ability to play multiple roles has been of very great use to her career. Her boyfriend, Abula, was rumored to have taught her how to use the camera to record her videos.
He was also said to have taught her to edit her videos with the video editing software, Adobe Premiere Pro.
Taaoma popularity scaled when she produced the popular comedy video, "When your mom drives you to school". Since then she has constantly been seeing an increase in her popularity and followership on social media platforms. The comedienne came to the spotlight in 2016, when her skits started trending on different social media platforms.
The popular comedienne also has over a million followers on Instagram. She acquired that enormous amount of followers in less than two years.
She also uploads her comedy skits on Instagram and Youtube. Her career was said to have bloomed so much with the advantage of social media.
Maryam Adeoyin aka Taaoma, has reportedly said that God, her mother, and her boyfriend are her biggest inspirations.
Her videos are hugely based on daily experiences between an African mother and child.
In 2020, Taaoma released a health skit to make people aware of the presence of the Covid-19 pandemic in Nigeria. She also participated in the OAU students' petition, The Alleged Rivalry, and Covid-19 health tips.
During that period, she was also invited to the Inspire Africa show, where she enlightened the masses about the Covid-19 pandemic.
The popular comedienne also wishes to produce movies someday. She has often featured Mr. Macaroni, Aphrican Ace, Yemi Elesho, and the likes in her wonderful comedies. Her blooming career as a popular online comedienne has often been compared to that of Maraji.
Besides her ability to produce amazing comedy clips, the popular actor is also an entrepreneur.
She owns a food business, by name Chop Tao. Her food business is directed and geared at producing finger foods.
Maryam Adeoyin's Awards and Recognitions
Starting out as a person who never had to go into comedy as a career in mind, Taaoma would not have expected all the awards she has bagged so far. In 2019, at the Gage awards, she won the "Best Online Comedian of the Year" award. An award she had never expected when she started out as a fresh comedienne.
In November 2020, BBC, one of the world's most popular news media officially recognized Maryam Adeoyin aka Taaoma for her amazing comedy skits.
She was described as one of the best Nigerian comedians and was also predicted to have a more blissful and prosperous career as a comedienne in the future.
The actress is also rated among the top 25 under Top 30 Nigerian superstars being the 15th on the list. She is also one of the leading women in Africa top 100 women.
She has also made her way to being one of the best Nigerian comedians on Youtube and Instagram.
Apaokagi Adeoyin Maryam Taaoma Biography, Net worth, Age and Family
Taaoma's Relationship/Boyfriend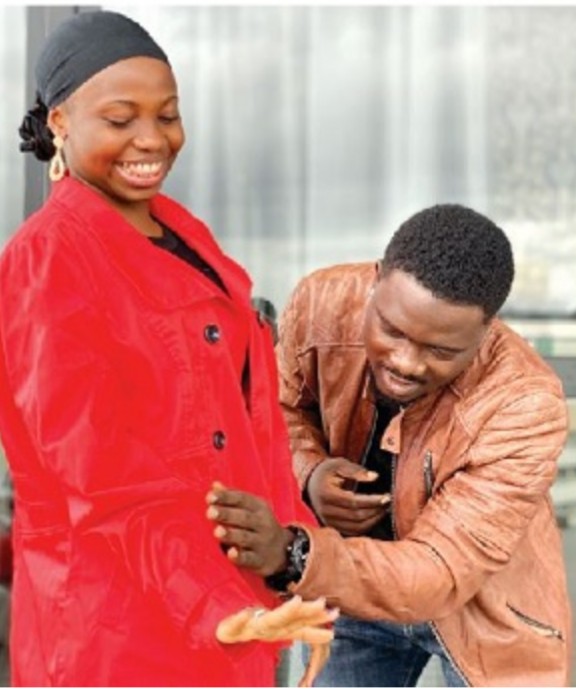 Is Taaoma married? No, she is not officially married but she has a serious partner.
Maryam Adeoyin Apaokagi aka Taaoma, is in a relationship with music director, Abdul Aziz Oladimeji popular known as Abula. Taaoma jointly owns a production company called 'The Greenade Company' with her boyfriend.
She had described the project as a full-time video production company and she has plans to create movies in the company in the future.
Taaoma's Net worth
How much is the net worth of Taaoma? She is a big fish as long as the comedy industry is concerned. She rose to stardom with her multiple talent roles.
The comedienne, cinematographer, content creator, and entrepreneur has an estimated net worth of $700 000. The comedienne net worth is a result of her hard work. It shows that hard work rather pays than kills. She is currently one of the richest Nigerians in the industry.
Apaokagi Adeoyin Maryam Taaoma Biography, Net worth, Age and Family
Taaoma Photos
See Taaoma's beautiful photos here. Follow us at 9jainformed.com and subscribe to our notification.