This post is about a little boy who sells bananas by the roadside who was caught doing something commendable. It's a story of the banana seller that calms down.
When I first saw this picture, I was left with mixed feelings. I was first moved to tear. When I looked at it again, I saw zeal and determination.
Indeed, there is no excuse for failure. Personally, I have used the popular slogan as a caption for this picture. "A banana seller that calms down.
Actually, the boy is calmed psychologically, physically, mentally, and academically. Gone are those days when students heap the blames on the teachers and their parents as an excuse for academic failure. A determined heart is bound to make it, no matter the circumstances surrounding him or her.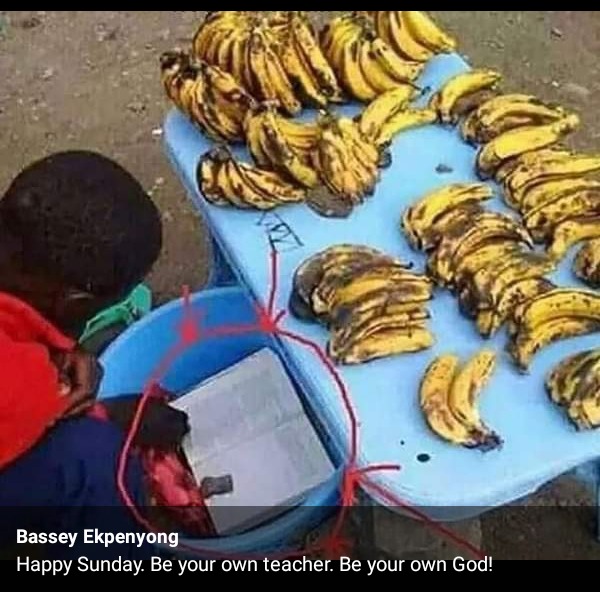 Look at this picture. It is a picture of a banana seller. It a little boy who sells banana for his parents or for his guardian. The little boy is not more than 8 years. From his appearance, we may be quick to assume that he is living with someone who is not his blood parents. That is when you judge from his physical appearance.
From his appearance, one can as well argue that he may be living with his parents but poor parents. Whatever be the case, the boy's background did not affect his brain and his thinking faculty. He sees greatness tomorrow even beside his banana wares.
He believes so much in education. He understands that the future of every child is in his or her hands. It is not in the hands of any teacher.
This picture tells many stories for both young and old. I have learned to make use of every opportunity. I have also learned that we are what we decide to become.
If the Madam of this boy does not allow him to go to school. She cannot prevent him from stealing knowledge into his brain. He understands that. This is why I said he calms down.
Read the screenshots of what people are saying about this boy's action on Facebook.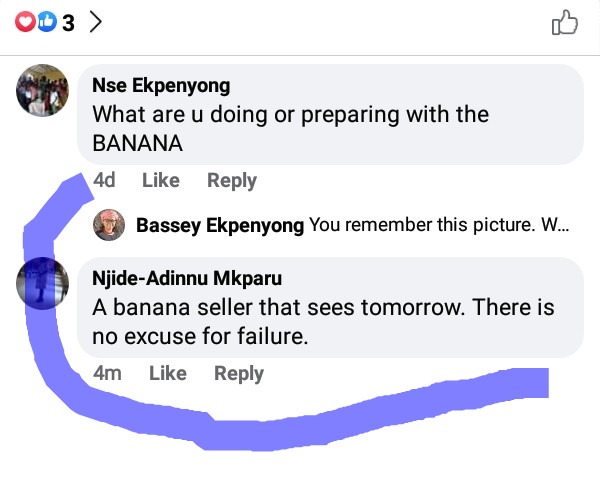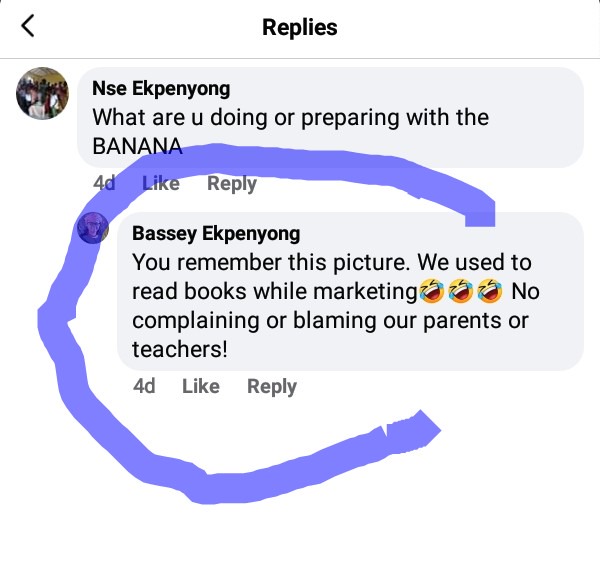 Like the poster advises; be your own teacher. Be your own God!
***Share this post.
*Image credit: Facebook