About Rita Edochie: Family and Career. Read also: About May Yul-Edochie, Biography, Marriage, Career, First Son's Death.
Rita Edochie is on the news this week because she has said her mind on Yul Edochie's marriage to Judy Austin. She took to her social media handle to address the never-dying controversial marriage. "Drama Devil, Pete Edochie is not your father-in-law, so stop claiming and deceiving people because he did not approve of it. Have you taken the time to find out what happened? They were living peacefully before a forbidden fruit was eaten by now drama king that was given by the drama devil. Happy Sunday from us". —–Rita Edochie.
NETIZES REACT:
Fearless mama , remain blessed

You are a good mother, may you live longer

Perfectly said my favorite mama

They is always a voice to speak for the helpless….. thanks ma….for playing the roll of a good morning inlaw…. God bless you

Say it louder and louder again, you are on point ma, May God keep you more and more, amennnnnnn

May you live long you are a daughter of zion God bless you in Jesus name Amen.

About Rita Edochie: Family and Career

God bless you for supporting may

About Rita Edochie: Family and Career

Correct woman, God bless you ma.
About Rita Edochie: Family and Career
Nollywood Actress Rita Edochie in a post on Sunday via social media, Slammed Judy Austin, asking her to stop deceiving people because, according to her, Pete Edochie did not approve Judy Austin's marriage with Yul. Fans showed their supports on her opinion. Many, in their comments said she is a good mother -in-law who is standing for Queen May. But is Rita Edochie May's mother-in-law? Is she in any way related to the family? These and more we shall be discussing on this post.
According to available sources, Rita Edochie is an accomplished personality in the entertainment industry. In December 1990, she entered into matrimony with Tony Edochie, who happens to be the younger brother of the renowned actor Pete Edochie. The couple is blessed with four children. It is worth mentioning that Rita Edochie holds the esteemed position of being the aunt to both Yul Edochie and Muna Obiekwe, who are also prominent figures in the entertainment world.
Rita Edochie is a prominent Nigerian actress in the Nollywood film industry. She was born on April 16, 1962, in Anambra State, Nigeria. Rita Edochie has featured in numerous Nollywood movies and television series, where she has showcased her acting talent and gained a large following.
Her acting career has spanned several decades, and she is widely recognized for her exceptional performances in various roles. Rita Edochie has earned praise for her versatility and ability to portray different characters convincingly.
About Rita Edohie biography and acting career
Rita Edochie is a renowned Nigerian actress in the Nollywood film industry. Here's a brief overview of her biography and acting career:
Biography: Rita Edochie was born on April 16, 1962, in Onitsha, Anambra State, Nigeria. She grew up in a family with a passion for the arts, as her father was a traditional musician. This upbringing likely influenced her interest in the performing arts and paved the way for her successful acting career.
Acting Career: Rita Edochie began her acting career in the late 1990s and quickly rose to fame due to her remarkable talent and captivating performances. She is best known for her role in "Nneka, The Pretty Serpent," a popular Nollywood movie released in 1992, where she portrayed a prominent character that earned her widespread recognition.
Since then, Rita Edochie has featured in numerous Nollywood movies and television series, becoming one of the industry's respected veterans. Her ability to embody various roles, including strong and emotional characters, has earned her acclaim among audiences and fellow actors alike.
In addition to her acting career, Rita Edochie is also known for her philanthropic endeavors. She has been involved in various charitable activities and has used her platform to advocate for social causes and support the less privileged in Nigerian society.
Is Rita Edochie the wife of Pete Edochie?
No, Rita Edochie is not the wife of Pete Edochie. Rita Edochie and Pete Edochie are both well-known Nigerian actors in the Nollywood film industry, but they are not married to each other.
Pete Edochie, born on March 7, 1947, is a veteran actor often referred to as one of the founding fathers of Nollywood. He has a distinguished acting career and is highly respected for his iconic roles in various movies and television series.
On the other hand, Rita Edochie, born on April 16, 1962, is also a renowned Nollywood actress known for her exceptional performances in numerous films and TV shows.
While both actors share the same last name, they are not related by marriage. The similarity in their surnames is purely coincidental, and they have no familial relationship.
What is the name of Pete Edochie's wife?
Pete Edochie's wife's name is Josephine Edochie. They have been married for many years, and their marriage has been blessed with several children.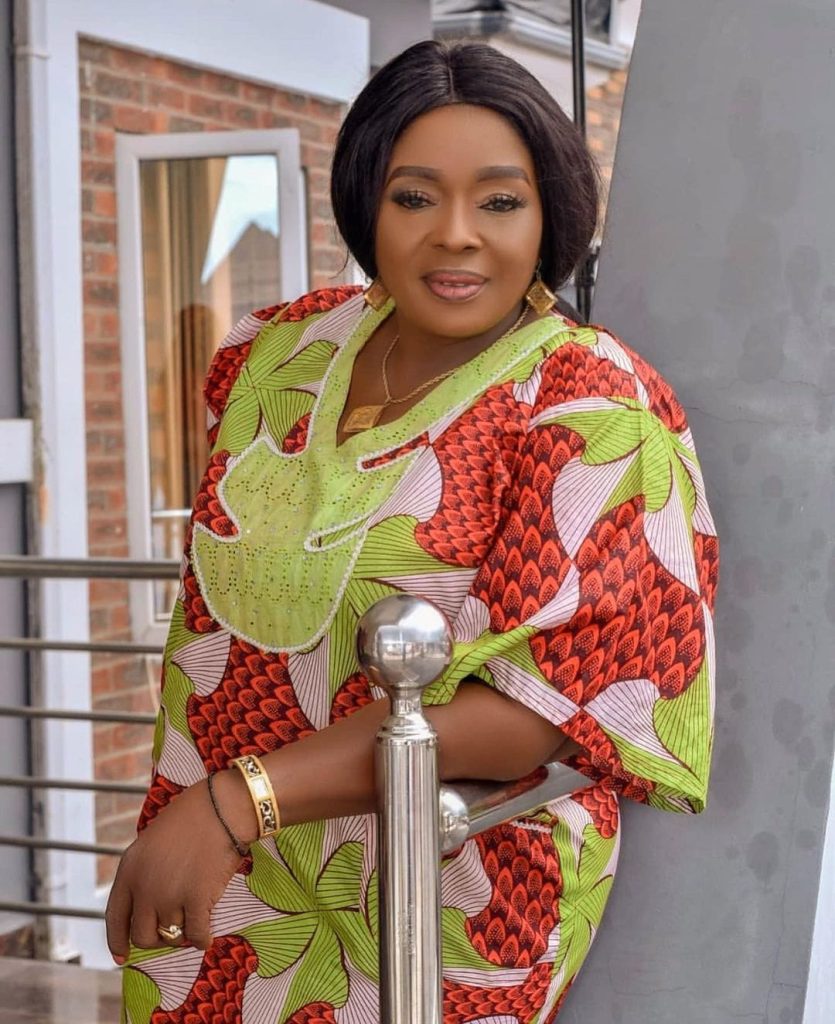 Is Rita Edochie the Biological Mother to Yul Edochie?
No. Rita Edochie is just an Aunt to Yul. The name of Yul's mother is Mrs Josephine Edochie. Rita Edochie is married to the younger brother of Yul's father, Pete Edochie.
Is Rita Edochie related or connected to Pete Edochie, Yul and May Edochie?
Let's get this answer straight here. Pete Edochie, Yul Edochie and May Edochie are connected. They are related. Pete Edochie is a brother-inlaw to Rita Edochie. She is married to the younger brother of the veteran Nollywood actor.
Rita Edochie and Pete Edochie, celebrated figures in their own right, are often associated with one another, sparking speculation about the nature of their relationship. While no ancestral blood binds them together, their connection is no less profound as they are joined in family through the sacred institution of marriage. About Rita Edochie: Family and Career.
Nollywood Rita Edochie, a trailblazer in her own regard, bears the title of sister-in-law to the legendary Pete Edochie. Her union with the illustrious Tony Edochie, Pete's younger brother, intertwines their destinies, forming a familial bond that transcends mere lineage. Beyond the spotlight, a delicate thread connects them, weaving a tapestry of shared experiences and mutual respect.
Enter the world of Pete Edochie, a titan among Nigerian actors, revered for his extraordinary talent and commanding presence. His name alone evokes admiration, standing as a beacon of African cinematic brilliance. Throughout his illustrious career, Pete has graced both stage and screen, breathing life into characters that have earned him a hallowed place among the pantheon of great actors.
Though Rita and Pete's relationship does not flow through ancestral ties, they remain bound by the sacred bonds of family. The sanctity of marriage unites them in a way that surpasses mere bloodlines, infusing their lives with a shared sense of kinship and mutual affection. Through the union of Rita and Tony Edochie, a beautiful bridge is forged, connecting two extraordinary individuals who have left an indelible mark upon the Nigerian entertainment landscape.
It is important to acknowledge that while blood may not course through their veins in unison, a deeper bond exists, fortified by the union of two souls. Rita Edochie and Pete Edochie, brought together through the sacred covenant of marriage, embody the essence of family, standing as testaments to the power of love and unity. Their intertwined lives serve as a reminder that the connections we forge through matrimony can be as profound and enduring as those derived from shared ancestry.
In conclusion, the story of Rita Edochie and Pete Edochie illuminates the significance of family bonds that extend beyond blood relationships. Their union exemplifies the strength and depth of connections formed through marriage, reminding us that love and unity are the foundations upon which lasting relationships are built. As they continue to shine in their respective careers, their intertwined lives will forever inspire and remind us of the power of family, in all its beautiful forms.
About Rita Edochie: Family and Career