About May Yul-Edochie, Biography, Marriage, Career, first Son's Death.
Queen May Yul-Edochie is married to Yul Edochie, a Nigerian actor.  Her full name is May Aligwe Yul-Edochie. May Aligwe Edochie is a trained psychologist and a businesswoman. The couple got married in 2004, and they have been together ever since.
They have four children together, three boys and a girl. Their first child, a boy, was born in 2005, and their second child, another boy, was born in 2007. Their third child, a girl, was born in 2010, and their fourth child, another boy, was born in 2018. Our trending story: 10 Photos Underage Pregnant Girls at Age 10, 11, 12 – Child Pregnancy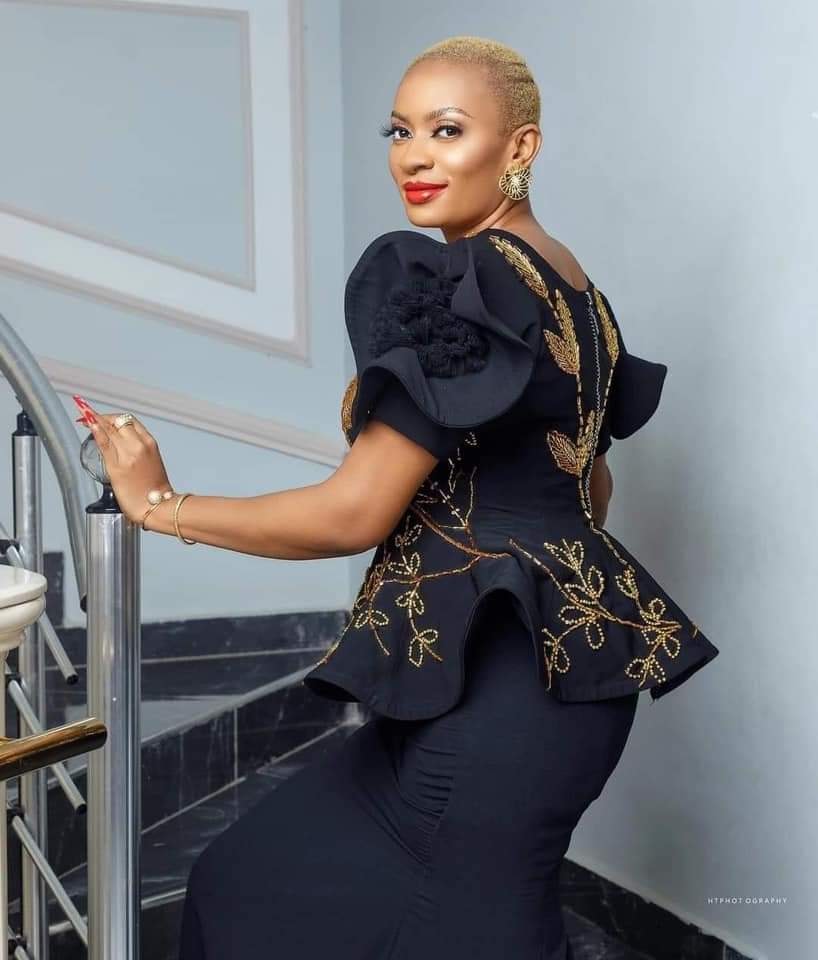 May Aligwe Edochie is a private person and prefers to stay away from the limelight. She supports her husband's career, but she is not actively involved in the entertainment industry.
Cause of May Yul-Edochie's first Son's Death
There is no official statement yet on the cause of May first son with Yul, Kambi. The family is yet to make an official statement about the death of their son.
However, close source disclosed the boy slumped at school and died. His death was blame on stress. The news of one of the sons of Actor Yul Edochie from his first wife, May Yul-Edochie flickered into the internet this morning. Yul Edochie had 3 sons with Queen. The couple has lost one of them. He lost his first son with Queen May yul-Edochie, Kambi Yul-edochie who just turned 16 years old.
9jainformed reporter gathered from reliable source that the boy was not sick. It was said that the boy slumped in school and died. From the story, the boy read through the night, which no mother should allow, for an Exams. After the Exams, he should have rested but went to play football. He collapsed in the field while playing ball with others.
May Yul-Edochie's Husband
Yul Edochie is a Nigerian actor, film director, and politician. He was born on January 7, 1982, in Nigeria. He is the son of popular Nigerian actor, Pete Edochie. Yul Edochie started his acting career in 2005 and has since then become a household name in the Nigerian movie industry. Actor Yul Edochie Marriage, First Son's Death, Latest News. Read our trending story: This is why Tom Tom and Cold water is Trending on Twitter.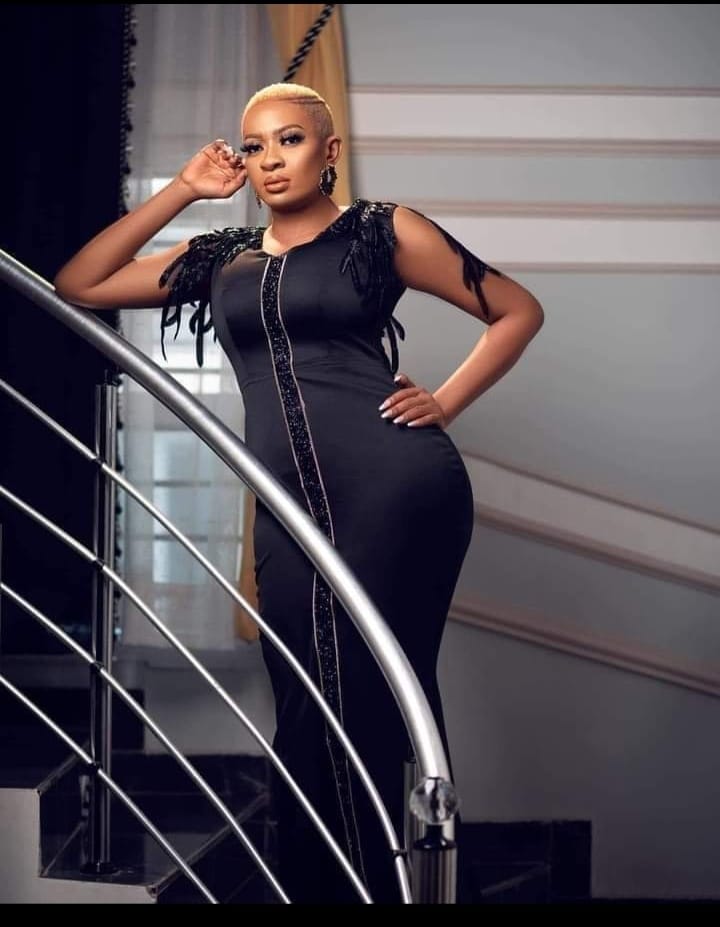 Early Life and Education
Yul Edochie was born in Lagos, Nigeria, and grew up in Enugu, the eastern part of Nigeria. He attended the University of Port Harcourt in Rivers State, Nigeria, where he obtained a degree in Dramatic Arts.
Queen May and Yul-Edochie Marriage Fallout
Recently the Nigerian adorned couple have been on the news after Yul announced that he has taken a second wife and that the new union has already produced a male child. Ever since, Yul has been trying to bring the failing marriage together. It was clear that her marriage with Yul was about hitting the rock when she posted her family Christmas photo with out her husband. The news trended more when a lady cropped in her husband and his second wife with son into the photo.
About May Yul-Edochie, Biography, Marriage, Career, First Son's Death
According to the on the Vanguard page;  'May Edochie sues woman who doctored 'Christmas photo'
May Yul-Edochie, estranged wife of actor, Yul Edochie, has sued an Instagram user who allegedly shared a doctored christmas picture of her family.
May on her Instagram page on Friday revealed that she had directed her lawyers to file a suit against one Sarah Chukwukere, with the username @officialsarahmartins, for sharing an edited image of the entrepreneur and her children.
The said image originally featured May and her four children.
Chukwukere, however, posted a doctored version of the picture, which included Yul Edochie, his second wife, Judy Austin, and their first son together.
May is also threatening to sue Sarah for "false and injurious" statement made against her during an Instagram live session with popular media personality, Daddy Freeze.
In the letter dated February 1, 2023, it was stated that Sarah implied during the live chat that May, "failed in her duties as a wife to Mr. Yul Edochie and that such failures led Mr. Yul Edochie to leave our Client (May) and get married to Ms. Judy Austin."
Contained in the list of demands are a public apology, full retraction of the statement and an assurance that such false utterances will not be made in the future.
May also further threatened to sue for 500 million naira in damages, should Chukwukere refuse to accede to the stated demands.
About May Yul-Edochie, Biography, Marriage, Career, First Son's Death
Still on that, Yul has tried to pull a public stint by going public to apologize to his first wife May and begged her to accept his Polygamous choice. This, May has also replied and said no.
To my dear wife,
Queen May Yul-Edochie,
l acknowledge that I hurt you deeply and I've apologized
to you countless times.
I take the blame for my actions.
lagree with you that polygamy shouldn't be forced on
anyone. About May Yul-Edochie, Biography, Marriage, Career, First Son's Death.
You never bargained for it from the beginning neither did I.
But I guess life happens.
You already know the whole story.
I didn't do it to disrespect you,
I didn't do it to replace you nor because you anymore, no.
I have always loved you and always will.
I've been a good husband and a wonderful father.
I've supported all your hustle from day one, I have been
an exceptional father to our children till date making sure they lack nothing and always there for everyone.
Out of 100 I have done 99 things right, hating me
because of one thing isn't the best.
Nobody is perfect.
I'm not.
You're not.
Nobody is, except God.
l assure you that nobody is trying to take your place.
I have apologized to you countless times sincerely from my heart.
I'm sorry.
I've always loved you and always will.
Butuo nwanyi oma.
We can live peacefully and happily. About May Yul-Edochie, Biography, Marriage, Career, First Son's Death.