2023 Elections: Nasarawa LP Suspends 11 Officials for Anti-Party Activities. The Nasarawa State Chapter of the Labour Party has suspended 11 of its officials for allegedly engaging in anti-party activities during the March 18 governorship and state House of Assembly elections in the state. The suspended executive members included officials from both the state and local government levels, including the state secretary, women leader, treasurer, and chairmen of several LGAs.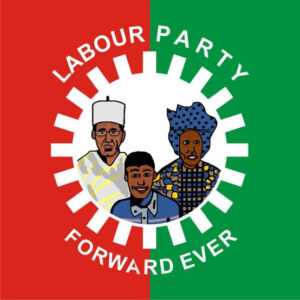 The Chairman of Labour Party in the state, Alexander Ombugu, and the Assistant Secretary, Ashime Benjamin, made the announcement in a statement on Wednesday released in Lafia. The decision was taken in conjunction with the national body of the party to prevent future occurrences of such behaviors among members of the party. 2023
According to the statement, the suspended members had gone contrary to the provisions of the party's Constitution in Article 19 Part 'B' and No. 2, which stipulate disciplinary measures for anti-party activities that lead to embarrassment, contempt, and ridicule of the party. In the build-up to the governorship election, the party's governorship candidate, Joseph Ewuga, had stepped down for the PDP governorship candidate, David Ombugadu. The suspended members, however, went ahead to endorse the governorship candidate of another political party without recourse to the Labour Party, leading to their suspension. 2023 Elections: Nasarawa LP Suspends 11 Officials for Anti-Party Activities.
A five-man committee has been constituted and given two weeks to investigate the suspended members' activities. If found guilty, disciplinary actions would be taken against them accordingly to the laws of the party.
This move by the Nasarawa LP is aimed at restoring order within the party and preventing any further anti-party activities, which could have detrimental effects on the party's performance in future elections. It also serves as a warning to other party members to abide by the party's rules and regulations and to ensure that their actions are always in the best interest of the party. 2023 Elections: Nasarawa LP Suspends 11 Officials for Anti-Party Activities.
The political parties across the country are stepping up efforts to ensure that their members are loyal and committed to the party's cause. The Nasarawa LP's decision to suspend its officials sends a strong message to other political parties that it will not tolerate any act of indiscipline or disloyalty from its members.
Read Also: "Litigation Wont Stop Handover to Tinubu and Shettima" – Boss Mustapha
The Nasarawa LP's suspension of its officials for anti-party activities is a commendable move aimed at restoring discipline and order within the party. It is hoped that other political parties will learn from this and take necessary steps to prevent any anti-party activities within their ranks.