Regina Daniels is a Nigerian actress and film producer. Regina Daniels, the wife of a billionaire Ned Nwoko, is one of Nigeria's hottest and most successful actresses. Regina Daniels Biography and Net Worth. You may read also: Casey Davidson Biography, Age, Parents, Siblings, Career, Net worth.
Profile Summary of Regina Daniels' Biography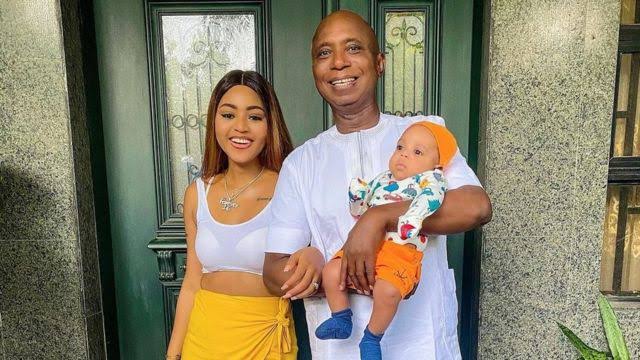 Date of Birth: October 10, 2000 Country of Country of Origin: Federal Republic of Nigeria
Profession: Actress, influencer
Source of wealth: Endorsements and movies are the source of his wealth, with a net worth of 580 million naira. You may see the Latest Ankara Styles for Christmas.
Husband: Ned Nwoko
Father's name: Jude Ojegwu
Mother's name: Rita Daniels
Number of siblings: 5
Sons: Munir Nwoko and Khalifa Nwoko
Religion: Muslim
Highest Level of Education: Degree
Regina daniels Early Life and Career
Reginal Daniels Started at the age of seven in Movie Making, She got support from her mother and siblings, and Reginal Daniels was featured in a movie titled "Miracle Child" in 2010. a tragic movie in which Reginal Daniels acted alongside Chinwe Owoh
Her fame started to grow when she appeared in the popular film 'Destiny Child,' alongside Ini Edo, Mercy Johnson, and Tonto Dike. With the help of her mother Rita Daniel, who is also an actress, movie producer, politician, and the current Chairman of the Actors Guide of Nigerian Delta state chapter, the actress is always outstanding with all those she meets.
The stunning actress was born in Asaba, Delta state. She attended Hollywood International Secondary School in Asaba and began her university studies at Igbinedion University in Edo state. But after she married and decided to put her husband's money to good use, she dropped out of Igbinedion University and transferred to an institution in the United Arab Emirates.
Reginal Daniels Nwoko is a Nigerian Nollywood actress, model and philanthropist. She is most popularly known for her role in the Tinsel movie. Reginal Daniels mother's name is Rita Daniels, she is an actress and the chairman of Actor Guild of Nigeria (AGN).
Regina Daniels Biography and Net Worth
Regina Daniels Family
Reginal Daniels has five siblings, Their names are Samuel Daniels, Lawrence Daniels, Emmanuel Daniels, Ifeoma Daniels, and Destiny Daniels. The first three are her brothers and the last two are her sisters.
Regina Daniel's academic background
Regina attended Hollywood School and in 2018, proceeded to study Mass Communication at Igbinedion University. She led her class in the University with the highest GPA. Regina Daniel graduated with a mass communication degree and is currently working on a Master of Arts degree in Mass Communication.
She was also ranked first in her class by the University council. Regina is qualified to work as an entrepreneur, journalist and public relations officer, among others, but she chose to specialize in acting as a career. Regina Daniels Biography and Net Worth.
Regina Daniel's Acting Career
Regina Daniel's first movie was Marriage of Sorrow which earned her ₦10,000 Nigerian Naira. She has also acted in a number of Nigerian TV series such as Ti Oluwa Ni Ile, Ndigbo, and Mbaise Boys. Regina Daniel's biography is an inspiring story of a woman who overcame many hurdles and achieved her dream career in Hollywood.
Regina Daniel's career began when she got a leading role as Cecilia in a movie titled Marriage of Sorrow. Regina didn't have any background or knowledge on movie production. All she knew was that she would act in movies only if given a chance by Nigerian filmmakers. She felt it was worth a shot and decided to pursue acting professionally.
Regina Daniels Biography and Net Worth
Regina Daniel's Marital Life
On April 1, 2019, A news site ran a post stating that Ned Nwoko was Regina Daniels' financial sponsor. The post went viral and was cited by several news websites in Nigeria and Kemi Filani News.
Responding to media critics of her handling of social media, Etinosa Idemudia said it was an honor to have Regina Daniels as the senator's sixth wife-elect rather than a "side chic".
On April 27, 2019, Ned Nwoko received an honorary doctorate degree from the Federal University of Petroleum Resources Ivoron as Harrisong was the announcer for the event when Regina Daniels and Ned Nwoko were seen dancing together.
She was widely criticized by fans and Nigerians for her alleged marriage to the 59-year-old. On June 29, 2020, she gave birth to a baby boy to Nwoko, two years later (June 29, 2022) she welcomed her second child with him, his name is Khalifa. Ned Nwoko Said
"Why not Regina? When I met her, I didn't even know who she was because I don't watch movies, either British, Nigerian or American. Also, I'm not a social media person. Until that time, I didn't have a Facebook or Instagram account."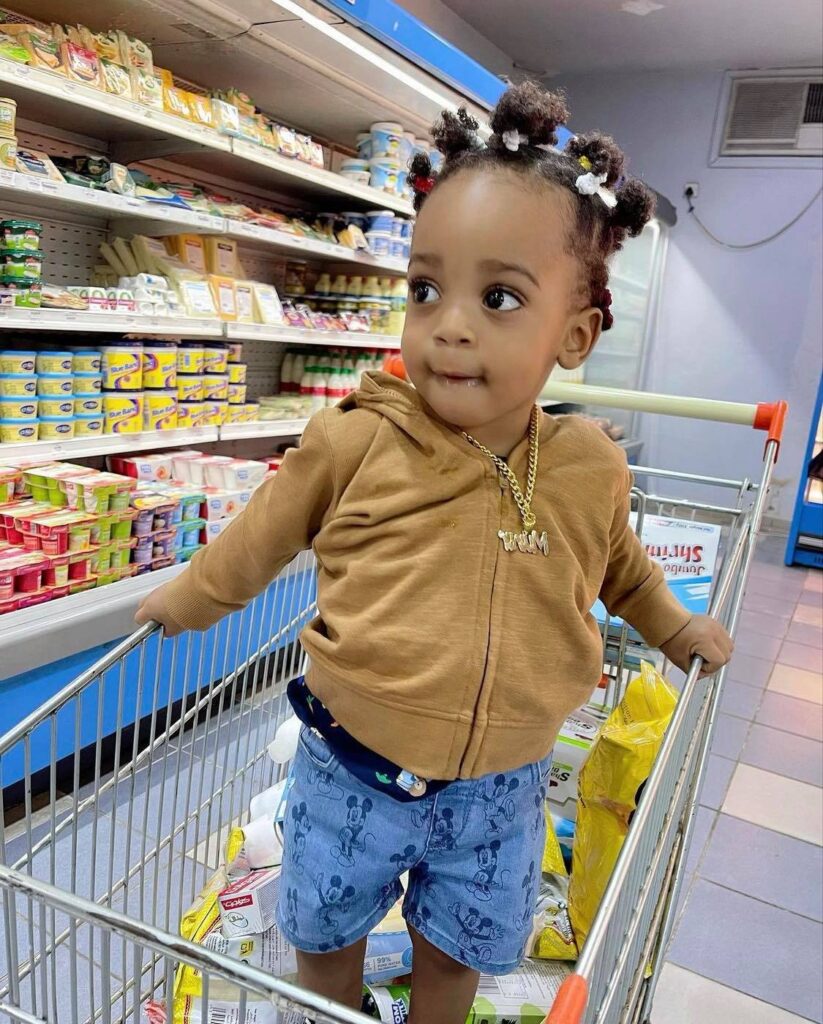 Films in which she participated in are:
The Jericho (as producer)
Twins Apart (as producer)
Tears of Ojiugo
Royal Covenant
Plantain Girl
Jaja the Great
Enemy within// Directed by Mayor Ofoegbu
Traditional War (Part 1)
Hanging Coffin
Evil messenger 1 and 2
Dumebi in School
Python Girl
The Bat-Man
The Jericho
Amara Queen of the jungle
Resident Evil// Directed by Mayor Ofoegbu
Wipe your Sorrows
Stronger Than the Gods
The King and The Python
Awards and Achievements
In 2015 and 2016, she was nominated for Most Promising Actress at the City Movie Award.
Best Supporting Actress of the Year (English Language) at City People Movie Award 2016
Best Upcoming Actress of the Year (English Language) at City People Movie Award 2017
Most Promising Actress in Nigeria at the African Film Academy Awards.
Best Actress of the Year at the Africa Magic Viewers Choice Awards
There are several conflicting reports on how much makes from her roles in Nollywood. However, as an actress and film producer, we are pretty she makes a reasonable sum of money from fast-growing profession.
Net worth of Regina Daniel
There are conflicting reports on amount. Regina makes from her roles in Nigeria Nollywood. as an actress and filmmaker, There is an assurance that she is doing well & making cool sum of money from fast-growing profession.
She disclosed that she receives more than ₦800k ($1k) per movie & that she has been working so as to become a household name in Africa. Regina Daniels is currently one of richest Teenage actress in Nigeria with an estimated net worth of $1.5 million.
Despite her growing popularity, Regina Daniel remains one of the most down-to-earth celebrities in Hollywood. The young actress seems to have a healthy attitude towards success and recognition, which allows her to live a carefree lifestyle and pursue her passions. In this article, take a closer look at Regina Daniel's road to stardom and see what makes her such an interesting person.
Social Media Handles
Below are the social media handles of the celebrity actress. These handles serve asa medium of communication for business inquires or for you to follow her as a model and an influencer.
Occasionally, she shares job opportunities with her followers, this is a great way she contributes to helping people as much as she can and is able to do.
Instagram: click here to check her Instagram account
Facebook: click here to check her Facebook page
Twitter: click here to check her handle.
Regina Daniels Biography and Net Worth