About Reginald Daniels – Nigeria Actress. Read also why Tom Tom and Cold water is Trending on Twitter.
Regina or Reginald Daniels learned the fundamentals of the arts in just a few years after being raised by a mother who is an actress. At the tender age of seven, the youthful actress made her mark on the Nigerian film industry. Her mother, a prominent member of the Delta State Actors Guild, is thought to have played a key role in propelling her daughter to prominence in the film industry.
Regina made her professional debut in the critically acclaimed Nollywood film Marriage in Sorrow in 2015. She went on to star in a number of Nigerian films, including Dumebi in School, The King and The Python, Python Girl, The Jericho, The Jericho (as producer), Wipe Your Sorrows, Twins Apart (as producer), Tears of Ojiugo, Traditional War (Part 1), Hanging Coffin, and others.
Her presence in the industry has also allowed her to work alongside Nollywood A-listers like Chinwe Owoh, Yul Edochie, Tonto Dikeh, Ngozi Ezeonu, Mercy Johnson, and others. See the 10 Photos Underage Pregnant Girls at Age 10, 11, 12 – Child Pregnancy.
In addition, the rising star has been nominated for numerous prizes in the entertainment sector. She was nominated for the City Movie Award for Most Promising Actress in 2015 and 2016. Regina was also nominated for a City People Movie Award in 2016 for Best Supporting Actress of the Year (English) and again in 2017 for Best Upcoming Actress of the Year (English).
About Reginald Daniels – Nigeria Actress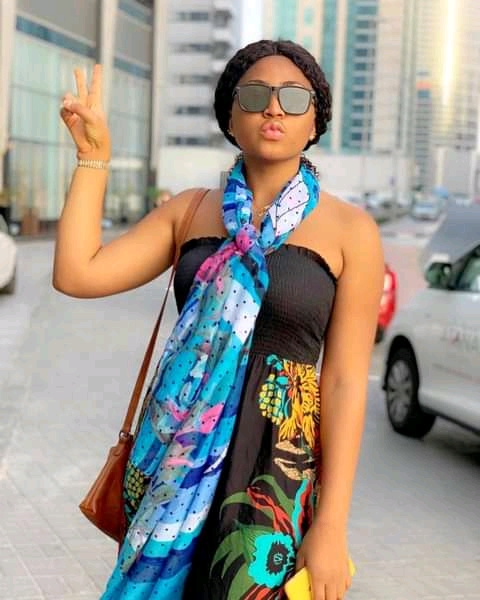 About Reginald Daniels – Nigeria Actress
On October 10, 2000, the young celebrity was born in Asaba, Nigeria. Her nationality is Nigerian, however her ancestry has yet to be revealed. Her mother's name is Rita Daniels, and her father's name is unknown to the general public. Unfortunately, information on his birth, lineage, early life, and educational achievements is missing from the map and is not yet available. About Reginald Daniel – Nigeria Actress
When it comes to her schooling, Daniels excels in both sectors (acting and school). She attended the acclaimed Hollywood International School in Asaba, Delta State, and is now a student at Igbinedion University in Benin City, Nigeria, which is situated in Okada.
Reginald Daniels Mother and Siblings
Regina's mother, Rita, is also well-known in the film industry. She is an actress who was just elected chairwoman of the Delta State Actors Guild. Rita is known to have been a huge supporter of her daughter's career as an actress.
Regina has five siblings, all of whom are supportive of her acting career. Samuel Daniels, Lawrence Daniels, Emmanuel Daniels, Ifeoma Daniels, and Destiny Daniels are their names. Her brothers are the first three, and her sisters are the final two. For the time being, we don't know what the siblings are up to or where they are, but we believe they are succeeding in their different industries, just like their sister.
Is Reginald Daniels Married or Single?
Reginald Daniels is a married woman. She is legally married to a popular Edo State politician, Ned Nwoko. The couple have 2 children together (2 boys).
The Nollywood actress, who was born in Asaba, still has a long way to go. She is married right now, and she has never been married and divorced in the past. When it comes to her lover, the actress has yet to reveal or even show off her prince charming. She could be dating someone privately, but until she verifies her relationship status, we'll presume she's single. But that was in the past.
It's natural for guys to approach Regina because she's a gorgeous and youthful actress, but the actress once revealed that her mother assists her in dealing with her male fans, particularly the obstinate ones. She is already taken.
Net Worth – How Rich Is Regina Daniels?
Regina Daniels, unlike most celebrity teenagers, is exceptional and one-of-a-kind. Not only because of her celebrity in Nigeria and beyond, but also because she has a golden heart. Daniels' first movie, she revealed, paid her N10,000, but as time went on, she began landing lucrative acting roles that paid her over N 100,000.
She revealed in a recent interview that she is paid N500, 000 every film and has been working on herself in order to become a household figure in Africa and beyond. About Reginald Daniel – Nigeria Actress.
Regina Daniels Foundation is a non-profit organization she founded.
Currently, there are different claims on how much Regina earns from her Nollywood gigs. However, as an actress and film producer, we're confident she earns a decent living from her fulfilling Nollywood career.