2021 Latest Cord net Lace Styles for Weddings and Aso Ebi
In this post, we are going to show you 45 Trending Cord net Lace Styles for Weddings. 2021 Latest Cord net Lace Styles for Weddings and Aso Ebi.
So, I was scrolling on my Facebook feeds today and I saw a request by a fashion designer on one of my groups. She asked to be sent styles for Cord net.
I saw different many new styles trooping in. So, I decided to use the opportunity to share them in this space. I mean, add them to our fashion gallery.
To start with, what is a cord net lace?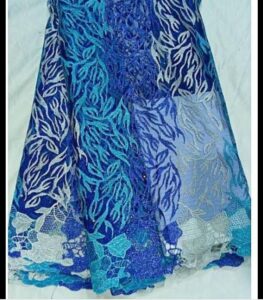 Cord net is a type of lace material or fabric. A type of lace that has openings that can be sewn into different styles but with underneath covering material.
Another word for cord net is cord-lace or cord lace. As I said earlier, it is characterized by openings. Just like nets have tiny openings.
After seeing the beautiful styles posted by designers, I was tempted to say that cord net or cord-lace is the finest type of material for weddings and special occasions.
We have given so much attention to Ankara material styles in our gallery. This is because Ankara materials have so many dazzling styles that we can't look away when we saw them. See all the beautiful Ankara styles here.
But today, I saw designs on Cord net lace fabrics and bow. In this post, I am going to share the 45 newest Cord net lace styles trending in 2021.
Cord Net material styles give that elegant look when combined with the matching headgear. No wonder the styles are always present in a typical Nigerian traditional marriage and naming ceremony.
The Summary
I will like to end this post with a warning note. Cord net lace styles are not  child's play. The styles are not for amature designers.
When you get of these materials, look for a qualified and creative fashion designer to avoid; "what I gave my tailor versus what he made for me.
Please, share.