MC Ezegetive Biography, Background, and Net Worth
These are all we know about MC Ezegetive with the little profile on the internet. Who is MC Ezegetive? His real name is Mr. Chris Onyekachi Nweke. He is an Onitsha-based stand-up comedian, video creator, comic relief Mc, and Nollywood actor. MC Ezegetive Biography, Background, and Net Worth.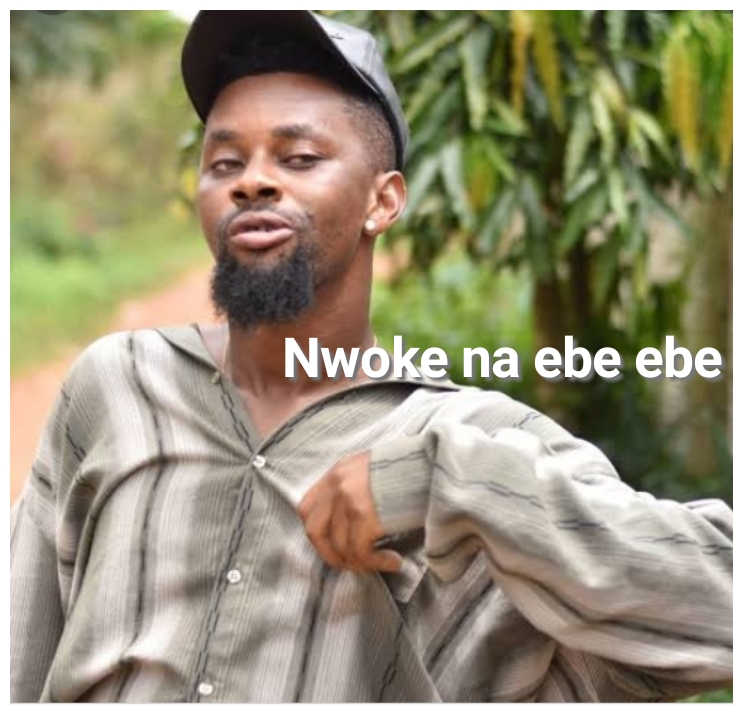 Which state is MC Ezegetive from?
Some people think that MC Ezegetive is from Anambra state. This is because he blends Onitsha and Otu accents well in his skits. In fact, when he speaks and calls himself 'Abig Otu', you will actually think he is from Obosi or Otu Onitsha.
However, he is not from Anambra state. MC Ezegetive is a native of Amagunze in Enugu State.
As long as comedy is concerned in Anambra State, MC Ezegetive is one of the household names. In 2020, he made the top list of the 12 most Influential Stand-up Comedians in Anambra State, Nigeria (Names and Photos). You may see their names here:
Mc I go Tuk (Nnewi)
Unku Sp (Awka)
Yan baba (Awka)
Prince Neche (Awka)
Mc Zanzino (Onitsha)
Mc Ezegetive (Onitsha)
Crazy Legs (Oko)
Black Abino (Awka)
Top O. (Onitsha)
Mallam Dagogo (Awka)
Parrot mouth (Awka)
Apostle Czar. (Nnewi)
MC Ezegetive Biography, Background, and Net Worth
Career
Mc Ezegetive is a stand up comedian and a skit maker. His skits are becoming popular with his peculiar slang. If you are used to watching his skits, you will hear slang like: Nwoke na-ebe ebe, Nwoke nwee ngabasi, Palliative umu iyoo, Fruit salad ndi ife nesiri ike, Cucumber umu akwuna, Agidi jollof ndi Germany, etc.
He is a funny skit maker. His Ceaser Pasioti and Mister Shoe gallant work will make you roll on the ground from laughter. He set the internet burning in November when he shades Flavour for using his slang; "Nwoke na ebe ebe" in his Levels song without giving him the due credit.
Recently, Mr. Onyekachi became the first Male Brand Ambassador of GAABIA.COM LIMITED. The young comedian has signed by Gaabia logistics in December 2021.
MC Ezegetive Shades Flavour for Using his Slang "Nwoke na ebe ebe" in 'Levels" without Credit
"Without fear, I will bodily tell you that I invented "Nwoke na ebe ebe" inside life invented "Nwokeoma and nwaoma osiso". Flavour use am go sing, but never drop any like or comment for any of our content
And you are telling me that this popular artist are not seeing your contents

For the bigger one to use your slangs, that means you are doing well
We must get there nwanne 

"  MC Ezegetive
MC Ezegetive Net Worth
We cannot say for now how much MC Ezegetive is worth as there is no information available to show his Net Worth. But one thing is sure. Men are not idle. He has businesses, mostly online deals putting money in his wallet.
MC Ezegetive Biography, Background, Net Worth, Age and Career
What is the Meaning of Nwoke na ebe ebe Slang?
"Nwoke na ebe ebe" is one of the Igbo slangs. It does not have a particular meaning. It is not a hype word used in singing praises of someone. It is the same thing as a man of doing, great man, big one, money man, etc. When you translate in English language, Nwoke na ebe ebe means, man that cries or a man with audio.
You should also not that Nwoke na ebe ebe is an Igbo language. The correct way to write it is "Nwoke na-ebe ebe". The 'na and the first 'ebe' are one word and they should be hyphenated.
Who originated or Invested Nwoke na-ebe ebe?
To be frank, I may not be able to tell who invented or originated Nwoke na ebe ebe but I heard the slang first from MC Ezegetive. Some people said the slang is among the long-existing Otu Onitsha slang.
MC Ezegetive claimed he invented the slang. he uses the slang in almost all his skits to hype his Agbero rugged dressing. You may see one of the Videos where he used the slang, Nwoke na-ebe ebe.

However, somewhere has said it was Onye Eze Jesus who used the slang first. Another person claimed it was invented by Diamond Okechi aka One one leg.