MC Ezegetive Shades Flavour for using his Slang "Nwoke na ebe ebe" in 'Levels" without Credit
MC Ezegetive Shades Flavour over Slang "Nwoke na ebe ebe" in 'Levels. The popular Igbo Comedian has taken to his
Facebook page
to lament that some big artists may be seeing your skits but will never comment or like. He alleged that Flavour borrowed his
Slang
from his skit in the new song "Levels". MC Ezegetive Shades Flavour for using his Slang "Nwoke na ebe ebe" in 'Levels" without Credit.
In his own words, he said he can bodily say it anywhere that he invented the new trending slang "Nwoke na ebe" while his friend, Inside life invented "Nwokeoma and nwaoma osiso". These two slangs are used in Flavour new single hit, "Levels' (I makwa ndi anyi bu?).
"Without fear, I will bodily tell you that I invented "Nwoke na ebe ebe" inside life invented "Nwokeoma and nwaoma osiso". Flavour use am go sing, but never drop any like or comment for any of our content
And you are telling me that this popular artist are not seeing your contents

For the bigger one to use your slangs, that means you are doing well
We must get there nwanne

"  MC Ezegetive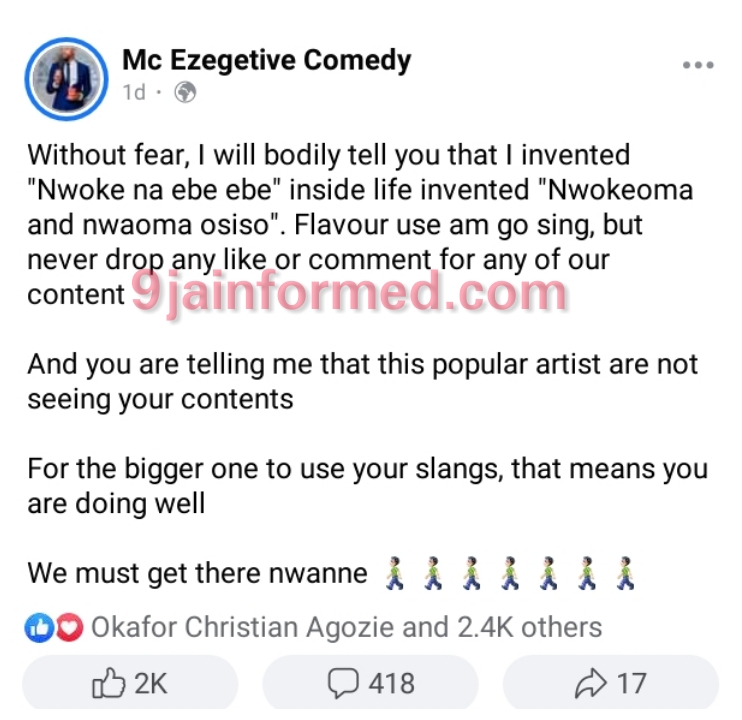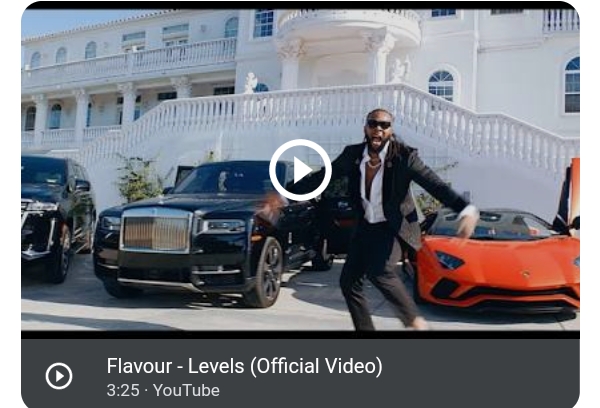 Meanwhile, some social media users have reacted to this claim. Many of them countered him, saying the slang is among the old-time Otu Onitsha slang which has existed for ages. It's just that he popularized it. here are their comments:
Chinedu Ekeme 

_ "Brother you are very talented like osuofia if not more than osuofia . I follow you. I watch your comedies. They are splendid. On the issue you raised, I think for flavour to use Nwokeoma osiso and nwoke nebebe to sing means he has regards for you and i…
Ik Agbo  _ "They may not actually know the originator of slang content when it goes viral unless each user tagged you. I think you guys should find a way around it to often publicize ur name on them as a reminder. For exam : small nyash dey shake oo! Is going viral
Victor Ogo _  "The world revolves around bro… as you dey think of something new, others are thinking too.. I can vividly recall that I once conceptualized a name to give to my newly shop…. On my way to work I saw the name already written boldly in another person…
Albert Uche _ "A lot of slangs you are using in your comedy skits… Nwanne They have been existing in Onitsha years before you were born..So Mpa butuo you no invent any Nwoke na-ebe ebe… You are only reviving them to this generation. Thank you!"
Goodnews Duba Dennison _ "Nwoke ne bebe" from Okechi Diamond in Eze ndi ala. That was the first I heard it."
Chrysella Johnson
My brother, I no go lie you… no be you invent nwoke na ebe ebe, dey Don dey use that slangs since 19 kprogodom for Onitsha, even if we should pretend it was invented recently, then the inventor should be Diamond Okechi 
Chinelo Okeke Chukwunonso _ "U are not d inventor of nwoke nebebe d actually person dat used it first was onyeze Jesus, take note."
Ikechukwu Nwabueze

_

"This onitsha celebrities I don't really know who's deceiving them,so you expect flavour to give u credit for a slang that has been in use for ages??nawa o"
MC Ezegetive Shades Flavour for using his Slang "Nwoke na ebe ebe" in 'Levels" without Credit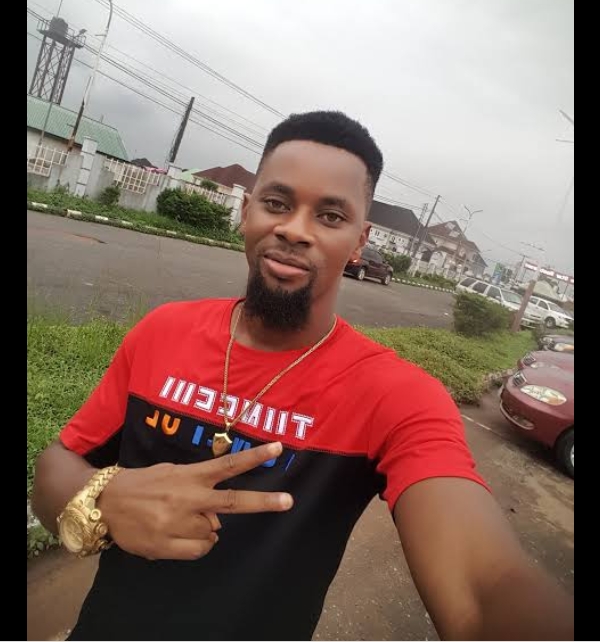 What is the Meaning of Nwoke na ebe ebe Slang?
"Nwoke na ebe ebe" is one of the Igbo slangs. It does not have a particular meaning. It is not a hype word used in singing praises of someone. It is the same thing as a man of doing, great man, big one, money man, etc. When you translate in English language, Nwoke na ebe ebe means, man that cries or a man with audio.
You should also not that Nwoke na ebe ebe is an Igbo language. The correct way to write it is "Nwoke na-ebe ebe". The 'na and the first 'ebe' are one word and they should be hyphenated.
Who originated or Invested Nwoke na-ebe ebe?
To be frank, I may not be able to tell who invented or originated Nwoke na ebe ebe but I heard the slang first from MC Ezegetive. Some people said the slang is among the long-existing Otu Onitsha slang.
MC Ezegetive claimed he invented the slang. he uses the slang in almost all his skits to hype his Agbero rugged dressing. You may see one of the Videos where he used the slang, Nwoke na-ebe ebe.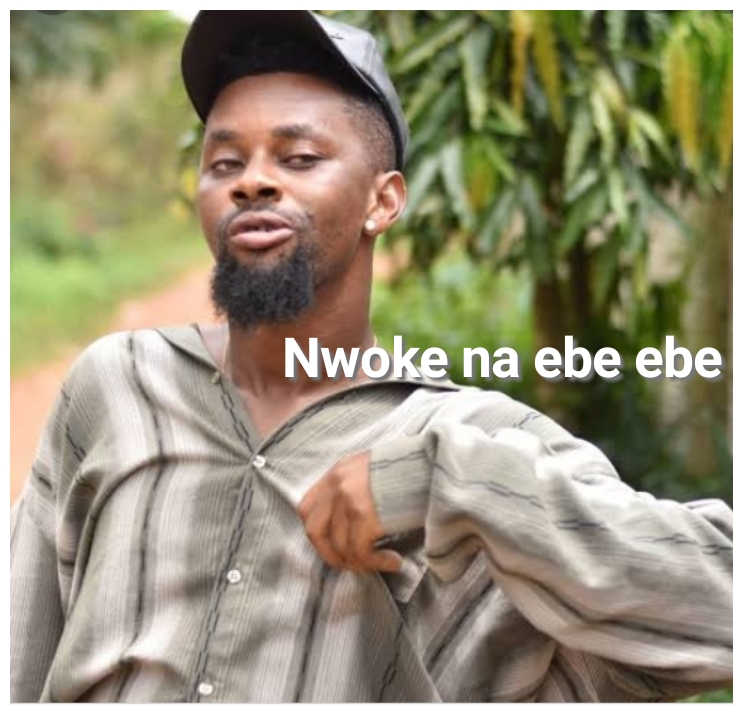 However, somewhere has said it was Onye Eze Jesus who used the slang first. Another person claimed it was invented by Diamond Okechi aka One one leg.
What is the Meaning of "Nwokeoma Osiso and Nwaoma osiso"?
Nwaoma Osiso slang came before Nwokeoma osiso. The first is among Igbo slangs that trended last year with "Ihe nke a owu rice", Zukwaanu ike, and Ike agwula o dibia uwa. Click to read their meanings and their originators.
Nwaoma osiso is used to refer to girls and it has two different meanings. On its surface, it means; fine girl, sharp, sharp or fine girl, quickie. It is used to describe a beautiful damsel. The 'osiso' attachment is an adjective in this sense. It stresses how beautiful and endowed the damsel looks.
On the other hand, Nwaoma osiso is a gutter language used on all girls who give services any time and in any place. In this sense, it means "fine girl; quickie".
Nwokeoma Osiso slang
I actually heard this slang first in Flavour's Levels. In the line where he said; "Nwoke oma osiso ya na Nwa oma osiso". He was actually eulogising E-Money (if am not mistaken) or another money bag whom he features in the video. he was referring to him as Nwoke oma osiso and his wife or girlfriend, "Nwa oma osiso".
Here, the meaning of the slang is just as it is used. It is for praise-singing. Highlife musicians are known for hailing great men and men of affluence in their songs. Nwoke oma osiso, ndi nku, ndi nku, etc are just praises.