Dr Godwin Maduka – the Next Anambra State Governor?
Some credible sources have confided on Anambra broadcasting service that Dr. Godwin Maduka, the Umuchukwu Billionaire US-based doctor is close to picking the ticket of the People's Democratic Party for the Anambra state 2021 governorship election coming up in November this year. Dr Godwin Maduka – the Next Anambra State Governor?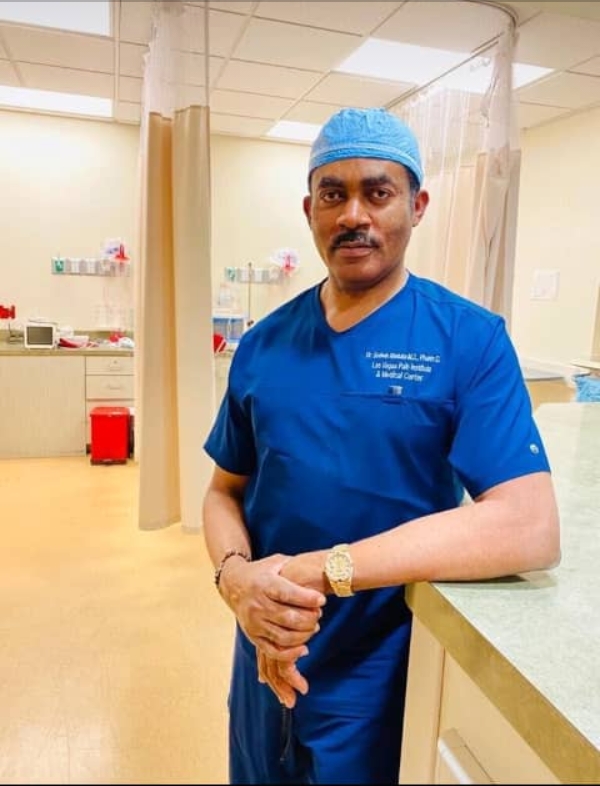 .



ABS was told that about 2 PDP governorship aspirants have concluded plans to step down for him while negotiations with 3 others are at different stages of conclusion.
In our Investigation, it was gathered that Dr. Godwin Maduka is using his international contacts to weigh heavily on PDP leaders to pick him as a consensus candidate of the party. Some aspirants who understand the power play going on presently in PDP are beginning to give conditions to collapse their structures for him.
However, the battle from a liable source is narrowing down to Dr. Maduka, Iyom Uche Ekwunife, and Valentine Chineto Ozigbo. Apart from the influence coming from his international contacts, funding the gubernatorial election is another huge factor on his side. It is believed that he has the financial strength to provide over 80% of the funds needed for the election. Most importantly, many PDP leaders at Abuja are tipping him to pick the party's ticket.
Dr Godwin Maduka – the Next Anambra State Governor?
The Strong Forces in the Anambra Guber Lineups
Dr. Maduka is at this time faced with strong forces. Although, on the part of the church, it is believed that the dominant denomination in our religious politics here is at home with his candidature.
Meanwhile, the race is not going to be easy for him as usual for the Anambra guber race. There is a going political power play at Abuja between the camp of Peter Obi and that of Chief Chris Uba and Evangelist Linus Ukachukwu.



The "collabo" between Chief Chris Uba and Linus Ukachukwu is a PDP family of old and founding members in Anambra while Obi's camp is made up of those who joined the party recently. This brings Linus' brother Prince Nicholas Ukachukwu to the limelight.
Read also:
Dr. Godwin Maduka Biography: Age, career, Wife, Achievements and Net worth
Prince Nicholas Ukachukwu Biography: background, age, wife, career, net-worth
To emerge as the next Governor of Anambra State come 2021 guber election, Dr. Godwin Maduka should be ready to top in the races against strong opposition like Val Ozigbo, Uche Ekwunife, Prof. C. Soludo, Prince Nicholas Ukachukwu, and the undefeatable Ifeanyi Ubah (Capital oil)
It is either he snatches the tickets from other aspirants in his party or he wins their supports to step down for him. There are already rumors of two aspirants who have agreed to step down and the other 3 who are at different stages of agreeing to collapse their structures for Dr. Godwin Maduka. But these are still being kept secret.



We are watching!