The 2023 Governorship and State Assembly Election in Lagos State has been marred by violence and electoral malpractice. The Adejare Polling Unit in Ilasa, Oshodi/Isolo Local Government Area of Lagos State has been invaded by thugs in large numbers, who dispersed voters waiting for the Independent National Electoral Commission (INEC) officials and ad hoc staff to begin voting. Situation Report: Thugs Storm Polling United With Dagger, Dispers Voters, keep reading.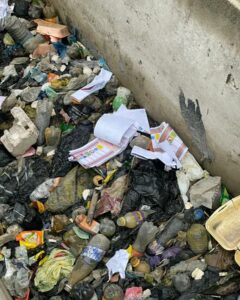 Eyewitness accounts reveal that the INEC officials were nowhere to be found as of 10:12 am, leaving many people stranded until the thugs in the adjoining street invaded the polling unit with daggers and other sharp objects to disperse them.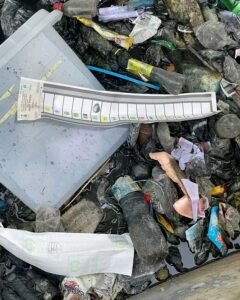 This development is disheartening and unacceptable, as it threatens the sanctity of our democracy. The right to vote is a fundamental human right that must be protected at all costs. The Nigerian government must take decisive actions to address this ugly trend and ensure that the perpetrators of electoral violence and malpractice are brought to book.
It is disturbing that the police were not present at the polling venue, as reported by an eyewitness who craved anonymity and doubles as a party agent at Polling Unit 052, Olusoji Street, off Afariogun, Oshodi. This underscores the need for the Nigerian government to provide adequate security measures during elections to prevent thuggery and violence. The absence of security personnel creates a conducive environment for thugs to operate and perpetrate their nefarious activities.
The reported seizure of a phone belonging to an opposition party agent by suspected All Progressives Congress (APC) thugs is unacceptable. It is a violation of the individual's right to privacy and freedom of expression. Such actions must be condemned and prevented from occurring in the future. We must foster an environment where all political parties can operate freely without fear of intimidation or harassment. Situation Report: Thugs Storm Polling United With Dagger, Dispers Voters, keep reading.
Read More: It's not About Unity but Competence – President-elect Bola Ahmed Tinubu 
Furthermore, the reported chasing away of non-indigenes despite registering at many of the polling units and threatening to beat them if they resist is a blatant disregard for their fundamental human rights. Every Nigerian citizen has the right to participate in the electoral process.