Asiwaju Bola Tinubu, the president-elect of Nigeria, recently released his first official statement after being declared the winner of the presidential election by the Independent National Electoral Commission on March 1st. In the statement, he reduced the hope of advocates of a government of national unity, favouring competence over such a political arrangement – It's Not About Unity But Competence – President-elect, B.A Tinubu.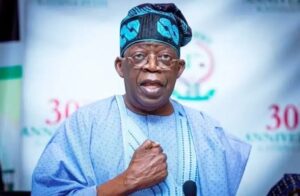 Tinubu stated that his aim was higher than a government of national unity, as he seeks a government of national competence in selecting his cabinet members. He emphasized that he would not choose appointees based on religion, but rather on their ability and performance. According to him, the day for political gamesmanship is long gone, and he shall assemble competent men and women and young people from across Nigeria to build a safer, more prosperous, and just Nigeria. He promised that young people would be included, and women would be prominent in his government.
Although both the Peoples Democratic Party candidate, Alhaji Atiku Abubakar, and the Labour Party's Peter Obi are challenging the poll results in court, rejecting Tinubu's holding out an olive branch to them, the president-elect claimed that a fair and credible election had been held and won. He acknowledged that many good and well-meaning Nigerians voted for other candidates, and they are naturally disappointed that their favoured candidate did not win. However, Tinubu said he was committed to getting the important work done for the benefit of all the people, whether or not they voted for him or even voted at all.
Tinubu also commented on what must concern Nigerians, saying that it is not the growth of parties but the regrowth of old prejudices and bigotries such as ethnicity, creed, and place of origin. He observed that as a nation and individuals imbued with the love of God and of fellow man, Nigerians were better than this. At some point, the citizens must decide whether they shall be enticed by the ills of the past or more bravely and nobly be encouraged by the eminent prospect of a brighter future. It's Not About Unity But Competence – President-elect, B.A Tinubu, continue reading.
According to the president-elect, rebuilding and repairing the nation must be top priorities. He urged Nigerians to work together for Nigeria and to reach out to their brothers and sisters who did not vote as they did. He noted that the country could no longer be satisfied with calling itself the giant of Africa. Nigeria must devote itself to doing those great and historic things that only a giant could do.
Read More: Tinubu Will Hand Over Power to a Northerner in 2031
Tinubu also backed the Supreme Court order that the old N200, N500, and N1000 notes remain legal tender alongside the redesigned notes till December 31st, thus solving the lingering naira crisis disaster. The Godwin Emefiele-led Central Bank of Nigeria embarked on a redesign of the naira notes and ignored the Supreme Court order to the validity of the old notes amid biting naira scarcity leading to bank customers' frustration and hardship. It's Not About Unity But Competence – President-elect, B.A Tinubu, continue reading.
In conclusion, Tinubu urged the citizens to show the spirit and willpower to accomplish the historic things that lie within their grasp. He pledged to do his utmost as the people's president-elect and emphasized that securing Nigeria and making it prosperous must be top priorities. Nigerians cannot sacrifice these goals to political expediencies, and the whims of politics must take a backseat to the imperatives of governance.