Locations and Uses of Anunuebe Tree (Leaves, bark, and soap
What are the Uses of Anunuebe Bark and Leaves and where can I locate the tree? Anunuebe tree and all its components are  medicine. Let's talk about the location and uses. Locations and Uses of Anunuebe Tree (Leaves, bark, and soap. You may Read the Medicinal Uses and Benefits of Akwu Ojukwu and Mmanu Ojukwu (Ojukwu Palm nut).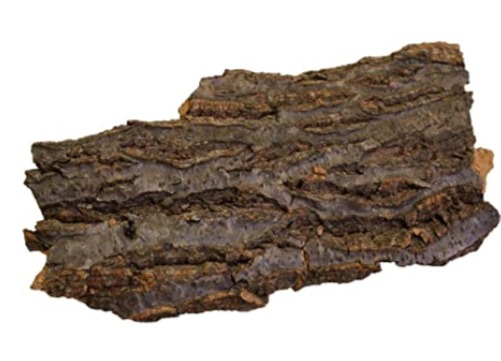 I have written previously about Anunuebe the giant and dreadful iroko tree. I have also read many articles on it written by different authors. But none is pointing to the location and Uses of Anunuebe Tree (Leaves, bark, and soap).
So, in this post, we shall discuss the locations and uses of Anunuebe tree. We shall also talk about Anunuebe soap and where it can be bought.
 Are you among those who think Anunuebe tree is a myth that existed in Okonkwo-Umuofia's story? Or, in one of the tales by moonlight.
No. It is not. Anunuebe has been existing for ages. The barks and the leaves are potent medicines.
As I said earlier, in the course of this article, you shall learn its medicinal uses and where to find the tree.
Locations and Uses of Anunuebe Tree (Leaves, bark and soap
About Anunuebe Tree
Anunuebe or Nnunuebe in Igbo dialect which means bird doesn't perch.
'Nnunu' or 'Anunu' means birds. 'Ebe' means never perches. The tree is called according to what it does to any living creature to come closer or touches it. It says that only powerful native doctors or medicine men go closer to it. But before that, there must be a form of appeasement inform of sacrifice.
"Anunuebe is the most powerful and fearful tree in igboland….Anunuebe is a natural oracle..No human gets close to anunuebe tree not even a dibia unless the spirit residing in that tree left for a mission..that's the only time one can" ONWA.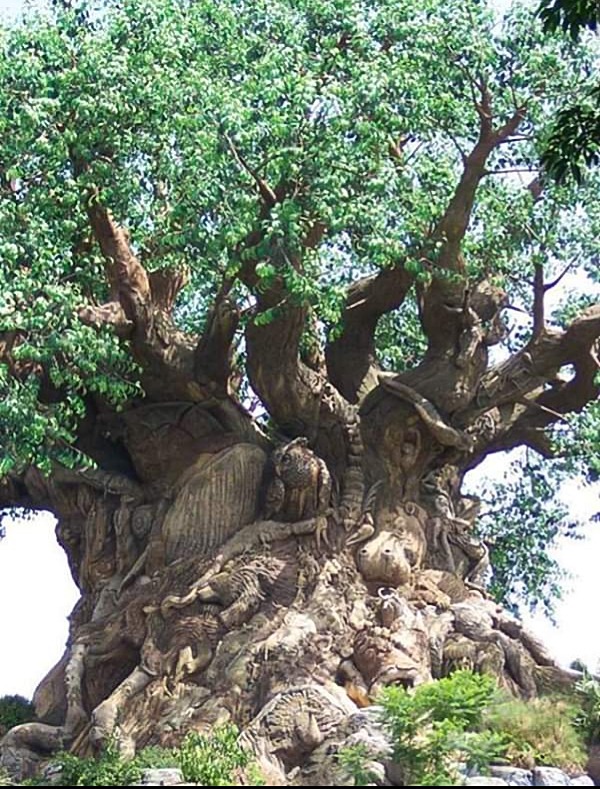 I don't want to dwell on the tree itself. I have seen that many people have written about it. I want to discuss what the bark and the leave of the tree are used for and whether the plant is diabolical. I will also mention the locations of the tree.
I have known And heard about Anunuebe tree 25 years back. As a little boy, I was living with my parents in Ajegunle with my two sisters and a brother. My father traveled to the village one day and returned with tree bark and some dry leaves. He called us into our rooms and told us about the tree bark and the leaves.
He placed the bark under our beds and warned us never to sweep it away.
Trending Stories Right Now:
***Do You Know how to use Pineapple and Scent Leaf to Cure Typhoid? Learn it Here.
***Learn How to Prepare Cabbage Juice to Say Goodbye to Stomach Ulcers.
My mother was a staunch Pentecostal believer. She kicked against it and called it Satanic. But my father defeated her by asking her to show him where it was written in the Bible that some trees are Satanic.
When she couldn't defend her stand, we continued to sleep with the bark under our beds.
Locations and Uses of Anunuebe Tree (Leaves, bark and soap
Uses of Anunuebe Leaves and Barks
To Fight Witchcraft Attack:
In the yard where we were living then, witchcraft was much. If you had an issue with someone, at night you would have visible attacks and marks all over your bodies. This is not tale-bearing, our bodies were marked by witchcraft.
Each night was always greeted with witchcraft tearing of the skin. My sisters' pants were always disappearing from their bags. The pants were found weeks later but half-eaten by rats.
Our neighbors always said the rats were not ordinary.
Anunuebe leaves Are Anti Convulsion:
Part of what made my father travel to the village to hunt for the mysterious plant was my brother's incessant convulsion crisis.
My younger brother was always under attack. Each time, he kept screaming; "Masquerade! Masquerade! Ram! Big cat, Lion!". He was always under attack by all kinds of wild animals.
My father hid the Anunuebe leaves inside the ceiling opening. Each time my brother had an attack, my father quickly ran and brought down the leaves and wiped them on my brother's face.
The leaves worked like a magic. Immediately, the leaves dropped on his face, he would jump on his feet and became alert.
He was administered the leaves just twice, he has never attacked again till today.
I have also observed that Anunuebe leave neutralizes charms. Each time my father suspected an object that looked like a charm, he quickly got hold of his Anunuebe bark and hit it twice on the object.
He claimed that it weakens the potency of any charm.
I am not writing on this due to what people say or what people wrote; I am writing as a witness. I write on what I have seen people practiced with Anunuebe plant, and my father is a number one case study.
Anunuebe's bark when chewed is used to counter any ingested poison sponsored by an enemy. My father's friends usually brought victims to our house for my father to help them with little Anunuebe bark.
Just a little bite from the dry bark would induce vomit. The people who chewed Anunuebe tree bark always threw up. My father told us that they vomited poisons in the process.
I didn't witness this because we were always driven away when the victims began to vomit.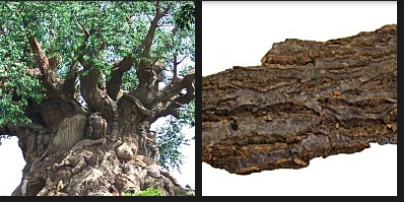 Many people do not also know that Anunuebe soap exists. The soap is made with some extracts from the Anunuebe tree like the root, bark, and leaves.
It is a potent medicine obtained from native medicine men and used as medicine. Anunuebe soap is used for protection against charms and as an anti-skin poison.
Aside from all I have listed above on the uses on Anunuebe leaves which I witnessed, it is also used traditionally to embalm dead bodies in the olden days. I was told that Anunuebe leaves were always kept in the room where dead bodies were kept for embalmment.
No one told me the reason for that, however, I sensed it helped in preserving the corpse and also tamed the spirit of the dead.
Locations and Uses of Anunuebe Tree (Leaves, bark, and soap)
Is Anunuebe Tree Diabolical?
I am moved to ask this question because of what transpired between my parents when the parts of the tree were brought into our home.
There are people like my Mom who believe that Anunuebe tree is diabolical. People have also reacted negatively on some of the write-ups on the mysterious tree.
To start with, Anunuebe tree is not diabolical. Why did I say so? God created the tree with the power of His mouth. God's power cannot be diabolical.
Many people argue that the tree stems from the Devil. It is not true. Satan didn't create a single thing on earth. The Bible says that; "The earth is of the Lord and the fullness therein". That is to say that everything on earth belongs to God.
Why do we choose scent leaf and allocate Anunuebe tree to Satan? It is an error.
Anunuebe tree is part of the plants God says In Genesis 1 verse 29 that they will be for our food and herbs (KJV). The only side I question is how people get this plant.
The children of God have left dominion to the sons of darkness and they become in charge of the herbal plants which God gave mankind from the beginning to be their medicine.
Locations and Uses of Anunuebe Tree (Leaves, bark and soap
I have heard someone asked some time ago; "Anunuebe is in which places? Anunuebe tree is not hidden.
It can be found in Yoruba and Igbo land. It is called Iginla or Asorin in the Yoruba language. In one of the articles about the tree, a Yoruba writer once testified and said he had seen his father went to the tree to get the bark.
He said then, he was a little boy, on his mother's back. His father asked his mother to wait for him in a very far spot while he approached the tree.
He said his father was a strong witch doctor. He also confessed that his father was always going to the tree with a live cock.
Before approaching the tree, he threw the life cock to the tree. He said he didn't know what happens to the cock but the cry of the cock would no longer be heard the money was thrown at the tree and the cock never fell on the ground.
This is one of the pieces of evidence that show the tree existed somewhere in Yoruba land. But then, where can we found the tree?
What about Igbo land?
Here, I can say that Anunuebe tree is existing in Igbo land. Evidence shows strong Igbo medicine men enter into the bush and came out with Anunuebe leaves and barks.
Part of this evidence is in the music by the Late Morroco Maduka. In one of his songs which he heralded the late Eddy na Nawgu (Prophet Edwin Okeke), he told the story of how he cured him of strange diseases inflicted on him by his enemies.
He made further revelation how "Eddy na Nawgu" as he called him in his song, went into the forest for his behalf and came out with Anunuebe barks and leaves.
This Prince Morroco Maduka's revelation on Anunuebe calls for attention into the forest around Nawgu, Nteje, Nando, Uke, Nnewi, etc, in Anambra State.
If Eddy na Nawgu entered into the bush to fetch Anunuebe tree to make medicines for Prince Morroco Maduka, It means, the dreaded tree is not far from these locations. It is within that vicinity.
Secretism in Traditional Medicine
But there is one thing we should know about traditional medicine. The traditionalists and their medicine men practice secretive medicine.
So, I am not surprised if people who are supposed to point in the direction of the tree are playing mute. There are people who will know the exact spot where it is located, they will never say it.
Meanwhile, Anunuebe leaves and barks are available in the markets. They can be bought from herbal items sellers in the markets. They can also be obtained from the hands of the native medicine men.
The Summary on Locations and Uses of Anunuebe Tree (Leaves, bark, and soap).
God created all things on the earth by the power of His hands. He gave man dominion over them.
Anunuebe tree is part of God's creation. So, I don't know why we are labeling it evil and allowing it to the devil.
The tree is highly medicinal. It can be found in the Igbo land and Yoruba land. It can also be bought.