Enugu APC Expels Sullivan, Chimaraoke, Here's Why.  The Enugu State chapter of the All Progressives Congress (APC) has expelled a former governor of the state, Sullivan Chime, and a former speaker of the state assembly, Eugene Odoh, alongside other party members. This decision follows the adoption of the recommendations of a five-man disciplinary committee that was set up earlier this year to investigate petitions and reports of anti-party activities against some members of the party. The committee investigated allegations against Barrister Sullivan Chime, Senator Ken Nnamani, Geoffrey Onyeama, Osita Okechukwu, Eugene Odoh, Ozor Joe Mmamel, and Mr. Maduka Arum aka Mama from their different local government areas. The petitions bordered on anti-party activities and other offenses against the APC Constitution.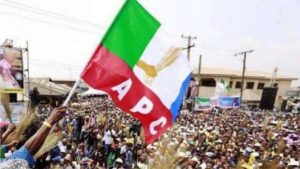 In addition to the expulsion, the party also suspended the former Senate President, Ken Nnamani, and the Minister of Foreign Affairs, Geoffrey Onyeama, for allegedly undermining the party and its activities in the state. The state Secretary of the party, Dr. Robert Ngwu, who read the resolution of the party to journalists, regretted that their anti-party activities could also lead to a loss of support from voters and donors, which he said can harm the party's ability to compete in elections and implement its policies. Enugu APC Expels Sullivan, Chimaraoke, Here's Why.
In a related development, the crisis rocking the Bauchi State chapter of the APC has further degenerated as a High Court sitting in the state restrained Babayo Misau from parading himself as a member or the chairman of the party. This followed suit number: BA/73/2023 filed by Alhaji Al-Mustapha Zubairu at the Bauchi State High Court. The presiding judge, Justice Lamido Umar, granted the prayers of the plaintiff against Misau and the APC, respectively. Before the court order, Misau had been expelled from the party by the Kukadi/Gundari ward executives in the Misau Local Government Area of the state for alleged anti-party activities during the March 18 governorship election. Governor Bala Mohammed was re-elected for a second term in office, having won in 15 out of the 20 local government areas in the state with 528,280 votes to defeat his closest rival, Sadique Abubakar of the APC, who won in five LGAs with 432,272 votes. Enugu APC Expels Sullivan, Chimaraoke, Here's Why.
Read More: Enugu APC Expels Sullivan, Chimaraoke, Here's Why 
The Ward Secretary, Aliyu Adamu, had told journalists on Tuesday that the leadership took the decision to expel Misau in order to save the party and instil discipline among members of the party in the LGA and the state in general. However, Misau dismissed his purported expulsion, describing it as ineffective because it was not done in accordance with the established procedures, guidelines, and constitution of the APC.