Obi Not Leaving Nigeria Despite Pressure – LP Council. The Labour Party Presidential Campaign Council has released a statement confirming that their presidential candidate, Peter Obi, will not leave Nigeria despite the mounting pressure he has been facing to do so. According to the council, this pressure is the work of mischief makers who are attempting to derail Obi from pursuing justice through the court system. The statement comes after Obi claimed that he was being pressured to leave the country due to attacks on his person from different sources.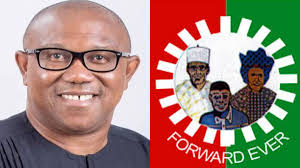 The Chief Spokesperson for the Obi-Datti Campaign Council, Dr. Tanko Yunusa, stated that the concerns for Obi's personal safety had increased in the past few weeks, with associates, elder statesmen, family, and friends all expressing their worry. The council also claimed that the pressure on Obi to leave the country was coming from sources allied to the APC and its agents in the security services.
The council condemned the attempts to discredit and delegitimize Obi and force him to abandon his right to seek redress in court following the outcome of the last election, which was deemed to have failed to meet any standard of credibility or fairness. The council also disputed the authenticity of a leaked audio conversation between Obi and Bishop David Oyedepo, claiming that it was doctored and fake. Obi Not Leaving Nigeria Despite Pressure – LP Council.
The statement went on to assert that there are more campaigns of calumny planned for the near future, both before and during the court process. However, the council stated that Obi has no intention of leaving the country at this time, despite the pressure on him and his family.
The council called on Nigerians and the international community to caution the APC and the APC-led government to stop their attacks on Obi. They emphasized that Obi's focus and commitment to retrieving their mandate lawfully and peacefully, securing and uniting the nation, and pulling millions of Nigerians out of multidimensional poverty through agricultural, industrial, and technological revolution remain unchanged. Obi Not Leaving Nigeria Despite Pressure – LP Council.
Read More: Enugu APC Expels Sullivan, Chimaraoke, Here's Why
The council also made an appeal to revered religious leaders, especially in the North, not to be part of the grand design of the state apparatus to further increase the religious and ethnic divide in the country. They emphasized the need for the peace and co-existence of all Nigerians, irrespective of the outcome of the court process. The council also called on President Buhari to rein in his desperate officials at all levels to prevent unnecessary crises in the country.