The bill that seeks to stop medical or dental practitioners who undergo their training in Nigeria from travelling abroad in search of a better life has passed its second reading. The lower chamber of Nigeria's parliament, the House of Representatives, considered the bill, which was sponsored by Ganiyu Johnson, who represents Oshodi-Isolo Federal Constituency II for Lagos. Reps. Pushes to Pass Bill Subjecting Doctors to 5 years Training, NMA Kicks, keep reading.
The bill aims to prevent Nigerian-trained doctors and dental practitioners from getting full licences until they have worked for at least five years in the country. The bill is part of measures to stop the increasing number of doctors who leave the country for greener pastures and to improve the lives of the people.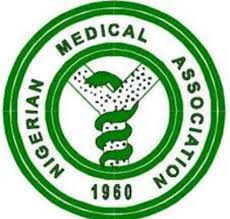 The Medical and Dental Practitioners Act CAP M379 Amendment Bill 2022, which Mr. Johnson sponsored, highlights how medical and dental practitioners leave Nigeria without restriction. The bill was first presented on December 6, 2022, on the floor of the House. Mr. Johnson said that Nigeria currently has only 24,000 licensed medical doctors available in the country, less than 10% of the number needed to meet the World Health Organisation (WHO) recommendation. He cited the President of the Nigerian Medical Association, Uche Rowland Orjinma, who said that Nigeria needs a mix of 23 doctors, nurses, and midwives per 10,000 people to provide essential health services. He added that a large number of Nigerian doctors are leaving the country to seek better opportunities in developed countries. Reps. Pushes to Pass Bill Subjecting Doctors to 5 years Training, NMA Kicks.
Around 5,600 of them have left for the UK in the last eight years, leaving only one doctor available to treat 30,000 patients in some southern states and one doctor for 45,000 patients in the north. The bill is expected to address this issue.
However, the Nigerian Medical Association (NMA) has pledged to resist the bill, saying that the National Assembly is focusing on a problem that they know the solution to. The NMA President, Dr Uche Orjinma, says that the law targets medical practitioners, but lawmakers should also put laws against medical tourism in Nigeria so that politicians and wealthy people cannot travel abroad for treatment. He believes that the bill is not properly thought through and that it could cause more problems in the country.
The NMA President also said that this law, if passed, will trigger panic among Nigerian medical and dental practitioners, especially young doctors who are trying to secure a better life and career opportunities for themselves and their families. Reps. Pushes to Pass Bill Subjecting Doctors to 5 years Training, NMA Kicks.
He argued that instead of restricting Nigerian doctors from travelling abroad, the government should provide them with better working conditions, competitive salaries, and incentives to encourage them to stay and work in Nigeria.
He also suggested that the government should invest more in the health sector, provide better training facilities, and create more job opportunities for young medical graduates.
The proposed bill to stop Nigerian-trained medical and dental practitioners from travelling abroad for better opportunities is a controversial one that has sparked a lot of debate and criticism.
While the intention behind the bill may be noble, it is important to address the root cause of the problem rather than imposing restrictions that may not necessarily solve the problem. Reps. Pushes to Pass Bill Subjecting Doctors to 5 years Training, NMA Kicks.
Read More: Obi Not Leaving Nigeria Despite Pressure – LP Council
The Nigerian government should focus on providing better working conditions, incentives, and training facilities for medical and dental practitioners in the country, as well as investing more in the health sector to create more job opportunities for young medical graduates.