EndSARS Protests in Enugu state today has taken to another dimension as angry protesters block major entrances in the town, burning tires on the roads and destroying police checkpoints.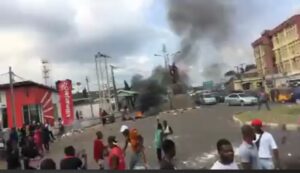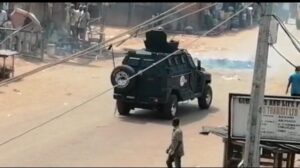 Earlier today, the protesters had a face to face confrontations with the military along Ogui junction. It was alleged that a protester lost his life in the process. There also gunshots at the IMT junction. Shop rite was hijacked as there was no entry and exit along the axis for more than 2 hours.
As I am typing this, dark smoke from burning tires is at every corner of the town.
It is unfortunate to note here that hoodlums and unscrupulous fellows have joined the protests and abuse the peaceful protests.
More details coming…