Nigeria Port Authority, Lagos And Warri headquarter buildings On Fire!
The NPA building in Lagos State and the Warrior headquarter have been set ablaze by angry youths in retaliation to the gruesome murder of protesters at Tollgates, Lekki yesterday by the military men.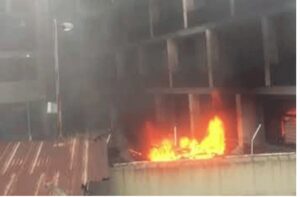 It has also been confirmed that youths have set the family houses belonging to the Lagos state government ablaze.
More details to come soon…..