The general overseer of Omega Fire Ministry, Apostle Johnson Suleiman has reacted on the Lekki massacre today by the Nigerian Military. He condemned the undemocratic act by the Military today in Lekki Lagos by opening fire on innocent protesters at the Lekki Tollgate.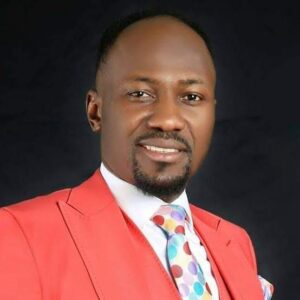 Apostle Suleiman took to his Facebook to lay curses on the initiators of the genocide. He said;
"I weep…
The blood will be upon their heads..their children will be haunted..today marks a power shift in the realm of the spirit.. Nigerians be encouraged..watch the fall of the "mighty".."
He went further to wish the same for those who pulled triggers against the innocent Nigerians, even to their fourth generations.
He urged Nigerians to keep praying that God is sending answers quickly. He said the mighty will fall soon.