LekkiNigerians will not forget today, 20th October 2020 in a hurry. The land was soaked with the blood of innocent Nigerian youths who were protesting at Lekki, Lagos state.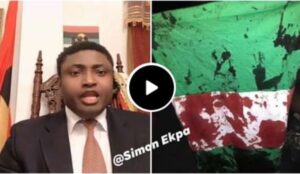 The Protest was peaceful until Trucks full of Nigerian military arrived at the scene opening fire at the protesters. They shot at the crowd, in the crowd. Many youths were shot and they died instantly. Others sustained bullet injuries.
Lekki was thrown into chaos today by the unscrupulous Nigerian military who were carrying out orders by the insensitive government of Nigeria. Mothers lost their sons and daughters today. Wife lost their husbands and children were made fatherless today.