ENDSARS: "Amadioha And Okija": The Names Of The Deity Used As Road Block At Onitsha Head Bridge.
The ENDSARS Protests have taken another dimension in Onitsha, Anambra State as road block was staged this evening at the Head bridge with black magic and voodoo.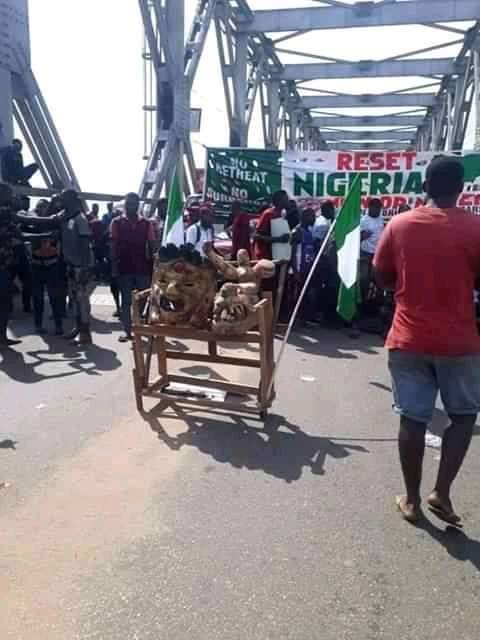 Travellers and motorists were trapped on the both ends as movement was halted by the angry protesters. Amadioha deity and Okija shrine deity were brought out and mounted at the middle of the road on the head bridge.
This has caused a lot of panic among the road users. The motorists who were conveying people in and out of the State were stranded on the bridge for hours. This caused huge traffic jam on the bridges.
A Facebook user, De Light, who was trapped at the scene took to Facebook to alert his friends on what was on the ground. He said;
"This is what I am facing currently.  I can't even enter Anambra as it stands now 🔥🔥🔥
Head bridge Onitsha blocked with voodoo and black magic….Wahala dey oooooh".