---
Nigerians living in United Kingdom and members of Indeginuos People of Biafra took their protests to another level this week as they sang and attacked the governor of Anambra State, Governor Willie Obiano in a mock song.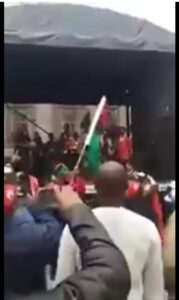 They sang and said; "kwusi iñu KaiKai, Governor Obiano, kwusi iñu KaiKai. O na-akpo isi gharaghara". This means, stop drinking hot drink, governor Obiano, It shatters the brain. They were specific when they mentioned the brand of the alcohol. " kaikai" is a locally made gin made from ethanol or fermented palm wine.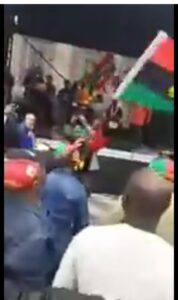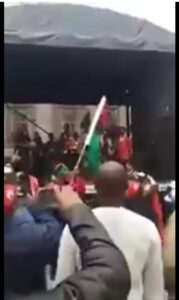 The protesters were seen in the video holding Biafran flag during the protests. They have passed a message and I have helped in sharing it.
Thanks for reading. Like our page by clicking "read original".