The leader of the indigenous People of Biafra, Maazi Nnamdi KANU has accepted to drop  the agitation for Biafra secession from Nigeria. But he gave one condition. He said he will gladly pull out if the condition is met.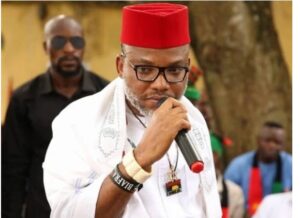 He said this during a broadcast interview which was granted to him via Zoom by Dele Momodu, the founder of Oviation Magazine.
The interview began this way;
Dele: Nnamdi KANU, is that you? They said you were dead. Are you really alive?
Maazi Nnamdi Kanu: ( pulling his ears, his nose and removed his eyeglasses) I am alive. You see I can pull my ears and remove my glasses. My ears are not rubber.
When asked what will make him to give up agitation for Biafra. He said it is very simple. Maazi Nnamdi Kanu said he is ready to quit Biafra agitation but one condition.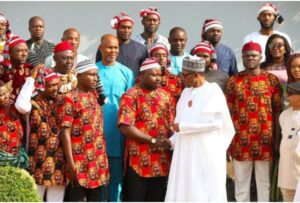 In his words; "if the man you called your president can come out live to address us and we will bring a Fufuje man to him. If he can communicate with him in Fufuje, his local dialect, I will give up Biafra agitation"
You have heard it. What is your own opinion?