Photos of Davido and Chioma
Love is Beautiful. Check out these beautiful photos of Davido and Chioma.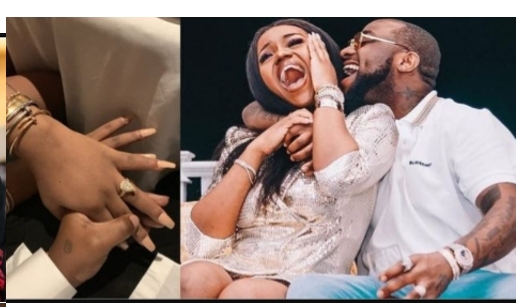 If you are among those who think that love is beautiful, check out these lovely photos of Davido and his wife, Chioma. Love is indeed beautiful.
Blessing comes to human beings in many and has different definitions according to individual perspectives. However, it is most common that anything we regard as a blessing will certainly give us happiness. Happiness is a very priceless gift any human can pray for. That is what it's for Davido and Chioma.



David Adeleke is a very popular Afropop artist who has earned global recognition with many of his hit songs and collaborations with foreign artists. As regards his personal life, Davido can be termed as an individual whose life serves as a source of inspiration for people. Despite his luxurious lifestyle and influence, he still finds it easy to form a happy family for himself through his union with his beautiful Igbo wife and also popular actress and celebrity, Chioma.
This popular music artist's love life has proved to us, the sweetness of getting married to a beautiful, cultured, and civilized wife. We can attest to the fact that having a beautiful wife is a form of blessing that men always wish for. It feels so amazing to imagine that a very popular celebrity like Davido could keep his family united and also be a family man for his wife and children.
Davido's footstep in marriage is worthy of emulation especially his fellow celebrities who can't stick to one relationship. They should know that ability to maintain a family forms part of the respect they earn from their fans as public figures.



Love is a sweet thing if you are with the right person. Just as Davido has found love in his extraordinarily beautiful Chioma. Check out these photos. You will agree with us.