Leah Shaibu's Father Spoke again 34 Months after Leah's Abduction
"We're Pleading Again"– Leah Shaibu's Father Cries Out, 34 Months after the Abduction of his Daughter. Leah Shaibu's Father Spoke again 34 Months after Leah's Abduction.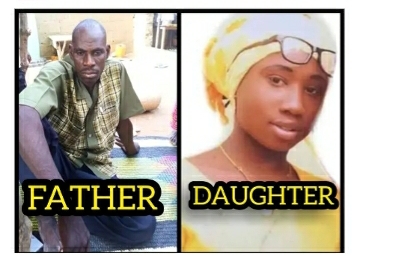 The father of Leah Shaibu, the young schoolgirl who was kidnapped by the Boko haram terrorist group along with other Chibok schoolgirls on February 19, 2018, has cried out again to the world following the release of the 333 Kanakara schoolboys. He speaks out and begs the Nigerian government to help rescue her daughter from the hands of her abductors.



According to reports made by Sahara reporters, He said, "We're pleading again, begging the authorities to help secure the release of my daughter. I believe it is possible because hundreds of schoolchildren were recently released in Katsina."
It will be recalled that the brutal terrorist organization abduction over 200 secondary school girls who are obviously teenagers. This kidnap sparked the rage and interest of International bodies and human rights activists and even the hashtag #bringbackourgirls reigned supreme at that time.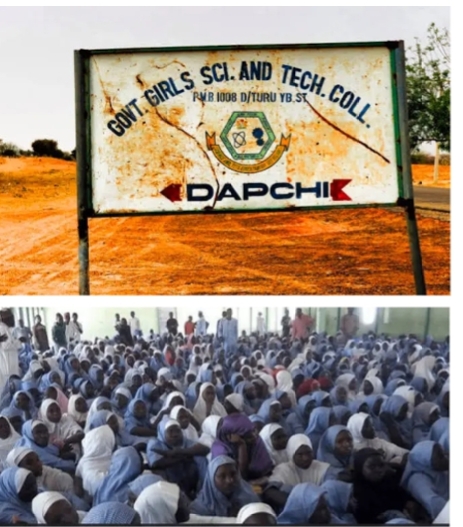 Some of the girls were eventually released from the clutch of the savage terrorist group. But some of the girls like Leah never regain theirs.  It's been 34 months since Leah Sharibu has been in the captivity of the Islamic terrorist group. No meaningful information is heard about her.



It will be recalled that almost two weeks ago, 333 Kankara schoolboys were abducted by armed bandits in Kastina state while President Buhari of the federation of Nigeria is also in the same state. However, the Kankara School Boys were later rescued after pressures on the government and the administration of Kastina state security.
The swift action taken by the government to rescue these boys is the reason the father of Leah Sharibu cries to the government. His child has been in the same captive for almost 3 years.  He cries out to Sahara reporters and says; If the Kankara school boys can be rescued, why can't they do the same for my daughter?"