Igbo Tradition Where A dead Child's Fingers Are Chopped Off
Have you heard about the Igbo Tradition Where A dead Child's Fingers Are Chopped Off To Stop Him/Her From Dying the second time when he will be born? Let's talk about it here.
Welcome to the Igbo tradition where a dead child's fingers are chopped off before he or she is buried. This is done to prevent him or her from dying again when he or she comes back to the next world. Welcome to my town.
I said welcome to my town to let you know that I am talking about what I am sure of and the practice which I have witnessed. This practice is not strange anyway to other towns and tribes, especially the neighboring communities in Nnewi South Local Government Area of Anambra State.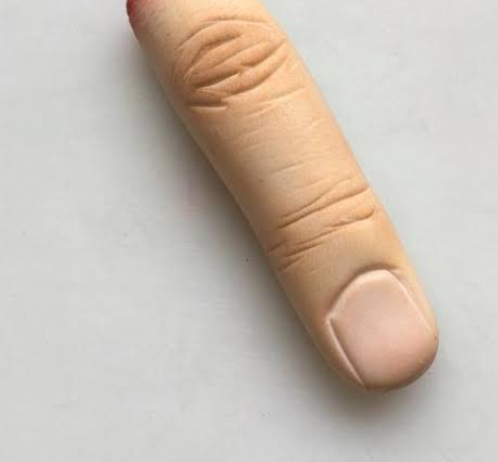 Igbo Tradition Where A dead Child's Fingers Are Chopped Off To Stop Him/Her From Dying young
Our town youth president has a total of seven fingers; three fingers in the right hand and 4 on the left. His story is a familiar story to every adult in our community
My father told us he has been born thrice. That is, he has reincarnated for the third time.
According to his story, he was born the first time and he died at the age of 5. He came back the second time and died again at the age of 5, on the same day, on a similar time, the same market day with a similar incident.
The family branded him an Ogbaje and chopped off his three fingers, kept it under the rooftop before he was buried.
A year later, the mother conceived again and gave birth to another boy. It was the youth president. But he came with 7 fingers.
The father jeered at him and quickly brought down the saved fingers and waved it at the newborn.
"You think you can trick me and your mother just like that. I have your fingers. I know they will drive you back, seeing your incomplete fingers. It is a pity, you can't go anywhere again. I have you". The father said with a voice of victory.
Apart from the Youth President, during my primary school days in the village, I had two or three of my classmates who were nicknamed; "akaino" or "akaito"  meaning four or three fingers, depending on how many fingers were chopped off. Once we saw this set of people, what came to our minds is that they have come into the world more than twice. They were given ugly marks to be rejected in the land of the dead, hence the return with the feature.
It is believed that in the land of the spirit, any child who has a mission to come and go is not welcome with a mark. This is the reason why many parents give their children who fall sick constantly marks on their bodies. Some called this mark a tribal mark.
The Igbo Tradition Where A dead Child's Fingers Are Chopped Off
The tribal marks in some places go beyond being tribal. It has a spiritual connotation. Like I have said earlier, I was told that if an Ogbaje is given a mark or is maimed, the said child won't be accepted back by the spirit land. He or She will be driven to come back and when he or she finally returns with such marks, he will have no option than to stay.
This practice and this belief sound like a myth and superstition to some people. I am a Christian but I don't think that it is a complete myth. If I hadn't witnessed it, I would have said otherwise. What I have to say about it is that there is an evil spirit behind it. The people who believe in the practice have given the spirit prominence and it is tormenting them.
This is one of the oldest traditions of my people. Christianity and development are eroding it. One truth we should not separate from this fact is that most of the branded Ogbanjes were children born with sickle cell anemias. Their uneducated parents knew nothing about the need for genotype and blood group matching.
Another fact to note in this story is that this practice is prominent in idolatry homes and those who believe tenaciously in culture.
To me, the coming and going children could be a result of sickle cell anemia and other infections. But the big question here is; why were those children born with missing fingers? Why were the missing fingers the same as the chopped-off fingers?
You can share your opinion on this issue with us.
***Like and follow us for more posts.