David Hundeyin is an award-winning Nigerian journalist and freelance writer. Read also the trending story: Okeite or Nneite Money Ritual aka Oke ite Awele – Untold Secrets. David Hundeyin Biography, Age, Career, and Net Worth.
Who is David Hundeyin?
If you are Twitter or Instagram, you must have heard about this social media warrior. One fact I wish to state here about David Hundeyin is that he has all his facts at hand. He is an infor-merchant, a journalist with sauce. He is the founder of West Africa Weekly and one of the most popular freelance journalists in Nigeria and West Africa as a whole. His articles have appeared on CNN, Medium, Yahoo Finance, TED, TheCable, The Guardian (Nigeria), BusinessDay Nigeria, Sahara Reporters, The Africa Report, and more.
This article shall be discussing David Hundeyin's biography, date of birth, family background, age, wife, children, career, net worth, houses, cars, social media handles, and more.
David Hundeyin Biography, Age, Career, and Net Worth
David Hundeyin's Profile Summary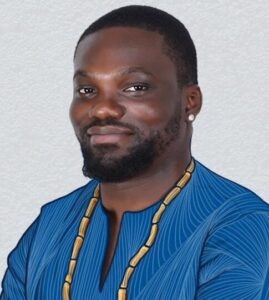 Let's take a look at David Hundeyin's profile summary and a few important things to know about him:
Full name: David Hundeyin
Born: 6th May 1990
Age: 33 years 2023
Nationality: Nigerian
Marital status: Divorced
Education: University of Hull
Occupation: Journalist, freelance writer
Religion: Atheism.
David Hundeyin Net worth: He is estimated to be worth about $500,000 (as of the time of writing this bio)
Social Media Handles
You can connect with David Hundeyin on:
Facebook: David Hundeyin
Twitter @DavidHundeyin
Instagram: @DavidHundeyin
David Hundeyin's Early Life and Educational Background
David Hundeyin was born on the 6th of May, 1990 in Akwa Ibom, a state located in the South Southern part of Nigeria. His mother is from Ikot-Ekpene while his father hailed from Lagos State. David is not a direct Yoruba by tribe rather is Egun, although is still not considered the majority. David Hundeyin Biography, Age, Career, and Net Worth.
Hundeyin had his primary education at Grange School, Ikeja, Lagos. After that, he enrolled at the prestigious Atlantic Hall for his secondary studies. He thereafter proceeded to the University of Hull, England for his university education, graduating in 2011 with a Bachelor's Degree in Creative Writing, Culture, and Society.
David Hundeyin's Career Background
David Hundeyin started his career in Business Consulting and Marketing before segueing into writing. He was a founding writer on 'The Other News.' Nigeria's first prime-time political satire TV show with nearly 2 million weekly viewers.
In 2012, David Hundeyin began working as a project assistant with KPMG UK. In 2013, he proceeded to Direct Group Limited, where he worked as a Sales and Service Advisor, rising to the position of account executive a year later.
From 2017 to 2018, Hundeyin worked as a television writer for Channels Television's Other News. In 2018, he began serving as the Head of Content for BHM Group Nigeria.
In 2019, he joined News Wire NGR and Business Day as a contributing writer and columnist. David Hundeyin is currently the West African Correspondent for The African Report (since December 2019) and also a columnist for Vanguard publications (since February 2020). Between 2018 and 2019, Hundeyin served as the host of the African Business Radio and a contributor to CCN markets. His company, Nova Animation, and Copyrighting Studio, is his creation.
He has also worked as a commentator for CNN (FBI). This was between August 2019 and March 2020, following Invictus Obi's arrest by the Federal Bureau of Investigation.
David Hundeyin's articles have appeared in The Guardian (Nigeria), BusinessDay Nigeria,  Sahara Reporters, The Africa Report, Medium, CNN, TED, BeInCrypto, Yahoo Finance, TheCable, Vanguard, Nairaland Forum, and more.
David Hundeyin Biography, Age, Career, and Net Worth
Personal Life and Failed Marriage
David Hundeyin got married at the age of 25 to his now-divorced wife. According to the information available online, he met his wife (now ex)  when he was serving in the National Youth Service Corps (NYSC). The couple divorced three years after getting married on the bases of constant emotional abuse, David wrote she abused him emotionally throughout the period they stayed together as spouses. In one of his posts about the divorce he wrote. 
'Lol. I can't forget some weeks before the final split when my ex-wife told me (calmly with a straight face) that she daydreams stabbing me because I left my plate on the sofa after eating''. 
After the divorce, David is yet to remarry, in fact, he is still recovering from the trauma of his previous crashed marriage. 
David Hundeyin's Mother and Father
David Hundeyin's mother comes from the Ibibio tribe. She is specifically from Ikot – Ekpene in Akwa Ibom state which is in the southern region of Nigeria. This woman has made several contributions to the life of David Hundeyin, shout out to her wherever she is for raising such a wonderful son.
Her contributions to his life are one of the reasons why he is where he is today. She's the backbone behind his success, she made it possible for everybody to see and want to know more about him. David Hundeyin Biography, Age, Career, and Net Worth.
As for his Father, he hails from the Egun tribe in Lagos State. His dad by name David Fakunle Hundeyin is late. He died in 2017, but the cause of his death is not known to the public. David Hundeyin loves his father as much as he loves his mother but it's unfortunate that death took him away from him. His late father, however, was a devoted Christian. He was a member of the Jehova Witness. 
David Hundeyin's religion
David Hundeyin identifies as an atheist. This means that he does not identify himself as a Christian despite appearing to be bearing the Christian name "David". According to him, he is not a Christian and no one should talk to him about Christianity. This is his choice of religion and as such, should not be questioned why he is not a Christian. 
The constitution as long as it is involved made a provision for every citizen of the Federal Republic of Nigeria to worship in any religion they want, so it's not a crime to be an atheist.
David Hundeyin Biography, Age, Career, and Net Worth
Awards and Recognitions
David Hundeyin has won a lot of awards and has as well received a lot of recognition across Africa and beyond. Some of the awards he has bagged  include:
In 2019, David Hundeyin was nominated for the U.S. International Visitors Leadership Program

People Journalist for Informed Commentary 2020 in The People Journalism Prize for Africa (PJPA)

In 2018, David Hundeyin was put forth by the US State Department for the International Visitors Leadership Program's 2019 Edward Murrow program for journalists (IVLP).

Financial Crimes Reporter of the Year at the Governance Risk Compliance and Financial Crimes Prevention Awards (GRC&FINCRIMES Awards)

The Infectious Diseases Bill was discussed by Nigeria's House of Representatives during the COVID-19 lockdown, and David Hundeyin's article about it won him the award.
David Hundeyin Biography, Age, Career, and Net Worth
READ THE BEST OF OUR POSTS: