20 Uncommon Igbo Names and Meaning You will Like to Give Your Child
Hi, Welcome to my space. Let's talk about the Uncommon Igbo Names for your child. 20 Uncommon Igbo Names You will Like to Give Your Child 20 Uncommon Igbo Names and Meaning You will Like to Give Your Child
If you are a mother-to-be or an expectant mother and you are looking for a beautiful and yet uncommon name to give your unborn child. Here are the 20 Most Beautiful And Uncommon Igbo Names And Their Meanings.
Igbo people are like the Hebrews, they don't just give names to their children for naming sake. Each name that is given to a child has a story to tell. or has a being to appreciate.



Have you heard about Tom Tom sweets and Coldwater? If you want to know why they are trending now, read it here.
The 12 sons of Jacob were given names according to what their parents encounter when they were given birth to them. That is exactly how Igbo people give names to their children.
A woman gave birth to a baby girl in the hospital. When she came out from the labour room, she was asked the name of her child and she said "Nkolika".
When she was asked the meaning, she said what she saw and went through in the labour. She said she appreciates the facts that she is alive and "recounting them herself".  That is actually the meaning of "Nkolika"
20 Uncommon Igbo Names and Meaning You will Like to Give Your Child
"Afa onye na-edu ya or Afa onye na-eso ya". Meaning, someone's name follows him or her.



This is an Igbo saying, meaning that whatever name you bear will determine the fate and the luck that will befall you. I believe in it so much.
But as much as I want to believe this saying, the intellectual side of me will try to counter it. I will always remember that the name of the one-time American President is George Bush. He bears bush 'ohia' yet became a president.
There are also people related to me who bear Bush (Ofia) as their surname. But they have since changed their names to either heaven or paradise.
They say the name brings them bad luck. Those who have names like "Nta" which means little have also changed it to bear "Up or Elevation". But I also know a White man who bears "Little". Yet, he is doing exploits with the Little as a surname.



On a very serious note, one's name follows him or her.
Do you remember Usain Bolt? Do you also know what "Bolt" means?
It means; running, race. Isn't Usain running? He is! His name is following him. Ok. Forget him. You said it is just a mere coincidence?
But, did you remember that story of a woman who was barren for years? When she finally had a son, she named him; "Ntiganu". Meaning; ears will hear.
Of course, all ears heard about the young boy the few years he spent on the earth. He died as a notorious criminal.
 Igbo Names and Meaning
1.  Chimemejoghim : Meaning, my God has not done me wrong.
2. Ugwumsinachi : My pride comes from the Lord.
3 . Urudinachi : There is gain in the Lord.



4 . Chimkwudolum : God is my backing.
5: Adamalubia : Meaning the girl-child comes at the right time.
6 . Chiemedaaobim: God has calmed my heart.
7 . Ogbenyeanu: Meaning the poor will never marry her. The first time I heard about this name, I asked questions. I was told it was a real name given to a girl.
I was also told that the mother of this girl passed through a lot of hardship in her husband's house. She was known with one wrapper.
The woman had three sons and a girl for her husband before she became a widow. She gave this name to her daughter because she didn't want her to go through the same hardship. Fortunately, this name follows her.
Ogbenyeanu was a choir member in my church 7 years ago. But she is now married and lives in London with her husband.
More Great Igbo Names and their Meanings
8 . Chinualumogu or Chinuaogum: Meaning may God fight my battle. Chinua Achebe was the first to bear this name. Now, you know the full meaning of Chinua.



9. Chinmereogo: My God has done me a favour.
10 . Chimbudom: My God is my peace
11 . Mgbeahuruike: As at when strength came.
Men who had health challenges and had delays in impregnating their wives gave their sons this name.
Agiina or Agiinanwa : Meaning the child is not yet counted among other kids.
This name is popular among families who had many stillbirths or death of children. They give this name in mockery of death, telling death that they have not yet counted the child among the living children.
I had a granduncle who bore Agiina. Their mother actually had them 12. They lost 10, remaining him and my grandmother. I later found their parents were SS.
12 . Chimnonolu: Meaning, My God is at work.



13 : Chimagbanwe : My God does not change.
14 : Chimadika: My God is merciful.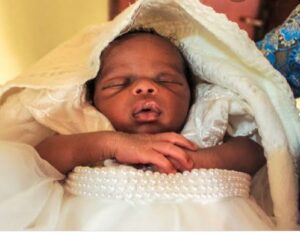 More Great and Uncommon Igbo Names and Meanings
15 : Zimchikachim : Meaning, show me a god that is greater than my God.
16: Chimeguzo:       My God has risen
17: Chimchiba: Let God Reigns
18: Nkechukwu:  God's own
19: Obimdinachukwu (Obimdinachi): My heart looks up to the Lord.
20: Atuchukwu (Atuchi): God's plan.



The Summary of Uncommon Great Igbo names you can give your child
Don't just give a child name because you hear it from a Television or because you saw it on social media. Some parents use to copy the names of a popular celebrity and name their children.
Because 'Dog' or Pigeon" became a president of White house you give birth and call him or her pigeon or dog. No. It is meaningless.
Give your child a name the way his or her birth has impacted your family. Some years ago, I saw a Priestly ordination of twins who will be ordained as Reverend Fathers in the Roman Catholic Church. When I saw their names, I shed tears.
They used their names to coin their ordination invitation and it reads; "Nke a bu Ngozi Chukwu nke mmadu n'Atughianya nke anyi n'Eyighiuche".



Guess what? They came when their parents stopped procreation. They were named "Atuanya" and Eyiuche" which means not expected.