How to Increase Transfer Limit on Fidelity Bank Mobile App
How to Increase Transfer Limit on Fidelity Bank Mobile App. Fidelity Bank's transfer limit used to be N200,000 with a pin. However, you can increase your transfer limit on Fidelity Bank to N1,000,000 in 24 hours with Token. Money transfer can be done using USSD code *770# and Mobile App.



However, there are big differences between using Mobile App and USSD codes for Money Transfer. The transfer limits are different in both. With the USSD code, you can only transfer #20,000 at once and #200,000 in 24 hours. But with Mobile App, you can transfer N200,000 at once and N1,000,000 in 24 hours with Token.
Here in this post, we shall provide you with step by step guide on how to install Fidelity mobile App. You should also learn how to get or set the token if you have not. With these, you can increase your transfer limit on Fidelity Bank.
If you have been following our blog you would have come across one of our tutorials on how to increase transfer on different banks. So whether you are an old reader or a new reader, read on for we never disappoint our readers.
HERE ARE THEY:
Apart from knowing how to increase the transfer limit on the fidelity bank mobile app, there are few other things you know. Some of them include how to set up a fidelity bank mobile app, how to register for fidelity online banking, and more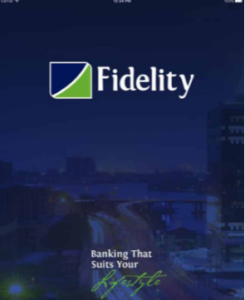 Increasing Transfer Limit in Fidelity Bank using Mobile App
Why do fidelity bank users prefer using mobile app money transfers? Of course, this question might be ringing in your mind. Why use a mobile app when you can use USSD for transfer? The reasons are:
Fidelity App is easy and convenient to use.
You can transfer any amount with your mobile phone as far as you have an internet connection.
With the mobile app, you can easily track your transactions.
Here are the transactions you carry out using the Fidelity mobile app:
1. Money Transfer
2. Paying Online Bill
3. Buying Airtime
4. Checking Balance
5. Increasing Transfer Limit etc.
HOW to ACTIVATE FIDELITY ONLINE BANKING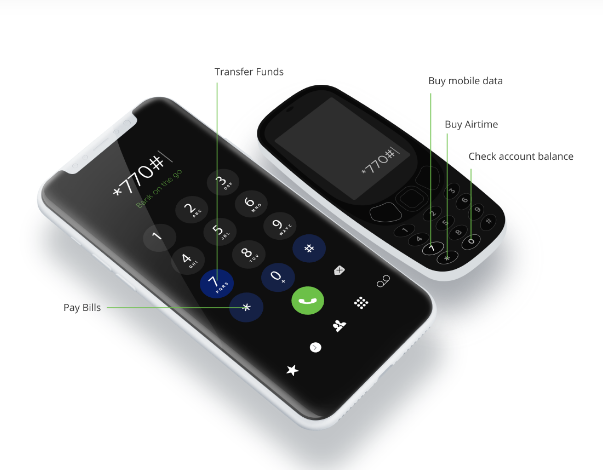 To use the fidelity bank online banking feature you must be a registered user with fidelity bank.
1. Go to Fidelity Bank's online banking portal.
2. Input your account data, including your phone number and account number, by clicking new user registration.
3. A validation code will be sent to your email or phone number to verify that you are the true owner of the account.
4. Type in your preferred username and password, making sure to include uppercase letters and numbers for further protection.
5. Make a list of security questions and answers that you can use if you forget your password.
HOW TO SET UP THE FIDELITY BANK MOBILE APP
The app gives you quick access to all of your Fidelity Bank accounts while also allowing you to conduct safe transfers of funds. Users may self-register and have access to the system without having to visit the bank. To set it up you have to follow these simple steps
Step 1. Download and install Fidelity Bank Mobile App from the play store or any other app store on your device
Step 2. Link your e-money wallet to your account. You can visit any fidelity bank branch near you to help you do this.
Step 3. Fund your wallet by transferring from your bank account to your money wallet.
Step 4. You can now start transactions with your fidelity bank mobile app
How can I get a Fidelity bank Transaction PIN?
Log in to your Online Banking account.
– Select "Settings" – "Create PIN" from the drop-down menu.
– Respond to the prompt by providing the right responses as necessary.
How to Increase Transfer Limit on Fidelity Bank Mobile App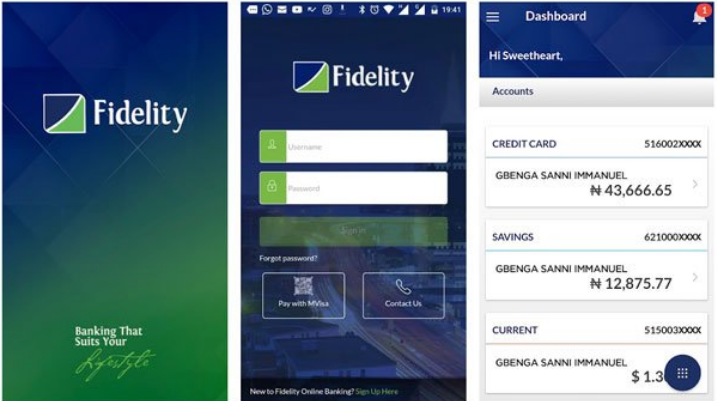 The daily transfer limit on mobile banking is two hundred thousand Naira (200,000). This has been a nightmare to many fidelity bank users.
So, we discovered it out and decided to find a solution to it. Instead of going through the information, we see online, we contacted the fidelity bank customer support to ensure that any information we dish out to you is correct and factual. After several no-replies messages from the fidelity bank Facebook page, we contacted them on WhatsApp, and below is the reply we got from them
"Kindly note that the limit for online banking transaction with pin is N200,000 but with token you can initiate N1,000,000 in 24 hours."
This simply explains that you can increase your transfer limit using token. Below is a tip on how to get a fidelity bank token.
STEPS IN INCREASING TRANSFER LIMIT ON FIDELITY BANK MOBILE APP
Open your Fidelity Bank Mobile App from your phone (make sure you have data in your phone and your internet is on).
Click on Transfer
Click on manage transfer limit.
Then increase it to the amount you want to transfer.
How To Get A Fidelity Bank Token
To use the Fidelity Token app, go to your app store and search for "Fidelity Token," then log in using your Online Banking information (Available in Android and iPhones). To demand a hard token, please visit a Fidelity bank office in your area or submit an email.
How to Transfer Money from Fidelity Bank using USSD code *770#
Important notes to take about the Fidelity bank code is that the user must use the phone number which he or she used to open the account. That is the phone number where you receive Fidelity Bank Alert. You can use any type of Phone to carry out this transaction.
Using Fidelity Bank USSD code, you must not have data or internet connection on your phone. Just dial *770# on your phone if you want to transfer money to another Fidelity bank user. An option will display where you are expected to input the receiver's account number and amount.
You will be required to input your 4 digit pins. A confirmation will be shown for you to confirm what you have inputted whether they are correct.
How to Transfer Money from Fidelity to other banks using USSD code
It is the same Fidelity Bank bank USSD 770#. However, here you need to include the receiver account details with the code and the amount of money I want to transfer.
For example, if I want to transfer #8,000 Naira from my Fidelity Bank account to my friend who has an account in the Access Bank, I will just dial *7708323756700*8000#
In case, I am using two sim cards on my phone, I will select the sim (phone number) where I receive an alert from Fidelity bank. After this, the list of banks will come up from which I will select Access Bank (The receiver's Bank).
After choosing the bank you want to send the money to, you are to confirm the account details again. You will be asked to input your pin (4 digit numbers) and then confirm.
Frequently asked questions on Fidelity Bank Mobile App and USSD Code
Question: How to register for fidelity bank online banking by myself
Answer: Personal Online Banking may be accessed in two ways. Complete a simple signup form from a computer to begin using Personal Online Banking. Access the App Store or Google Play on your smartphone and look for Fidelity Bank NC/VA to install the Fidelity Bank mobile app. Then, to begin the registration process, click the Enroll Now option.
Question: How to reset online banking passwords?
Answer: Hit log in, pick your login type in the dropbox, and then click Forgot Password? to reset your Online Banking password. After that, fill in the relevant details and click the Reset Password button.
Summary
I hope the information I gave will help you in one way or the other. For more questions, you can contact them on their website or any of their social media accounts.
If you found the information useful please do well to share it with your friends and family. Thanks for reading.