Meet Mr Obi Ezeude (Beloxxi Biscuit) Biography, Age, Career, family, and Net worth.
Meet Mr. Obi Ezeude, the CEO of Beloxxi Industries Limited (BIL). He is the brain behind the popular Beloxxi cream crackers biscuit in the country. His Humble Beginning will amaze You.
The story of his humble beginning is one that should be shared with the public to serve as a booster to anyone struggling out there in business.



I wouldn't have picked interests in Mr. Ezeude's great feat for many reasons. One, I am coming from a town with many men of affluence. He may not even compete in wealth with some of my townsmen.
However, his ladder of success spells undying struggles and persistency which is what many of us need to emulate from him. There is a difference between making it big in life and how one makes it.
Some other persons may frown on this content and say; "oh copywriters. She is promoting a brand". No. Not at all. I am promoting an extremely rare enthusiasm for success which I saw in Oga Beloxxi.
About Mr Obi Ezeude's Biography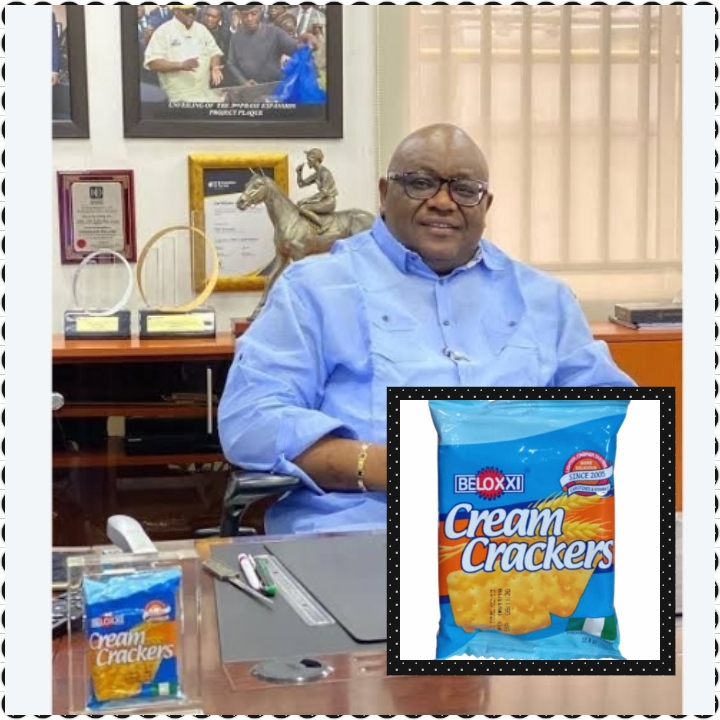 His full name is Obi Mark Ezeude. He is the owner of Beloxxi Manufacturing Company, the company that manufactures the popular cream crackers Beloxxi biscuits. His parents are Mr. Obi & Mrs. Ezeude of Uke in Anambra State.
Mr. Obi Ezeude is a native of Ubuluenu, Uke in Idemmili Local Government Area of Anambra State. He is an Igbo businessman and billionaire whose factory is situated in Agbara Lagos. He had a brother, the late Engr. Emmanuel Ik. Ezeude who died in 2019.
Age
Mr. Obi Mark Ezeude was born on the 7th of  July, 1967. That was shortly before the Biafran war. Currently, he is 56 years old. He will clock 57 in two months to come.
Educational Background
Mr. Obi Ezeude had his major part of education abroad. He studied Banking and Finance in the United States of America and obtained a degree in Banking and Finance.
According to reports, Mr. Obi Ezeude left the USA after the completion of his first degree. Then, he was in his 20s.
Family, Wife, and Children
Mr. Obi Mark Ezeude is married and the marriage is blessed with children. See the photo of Ezeude and his wife and children.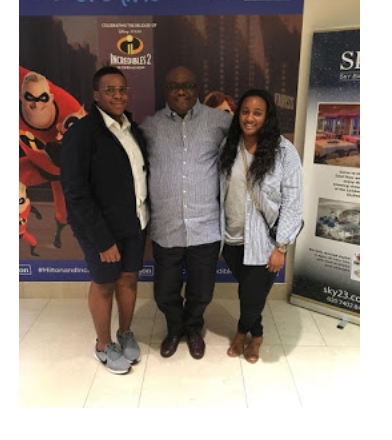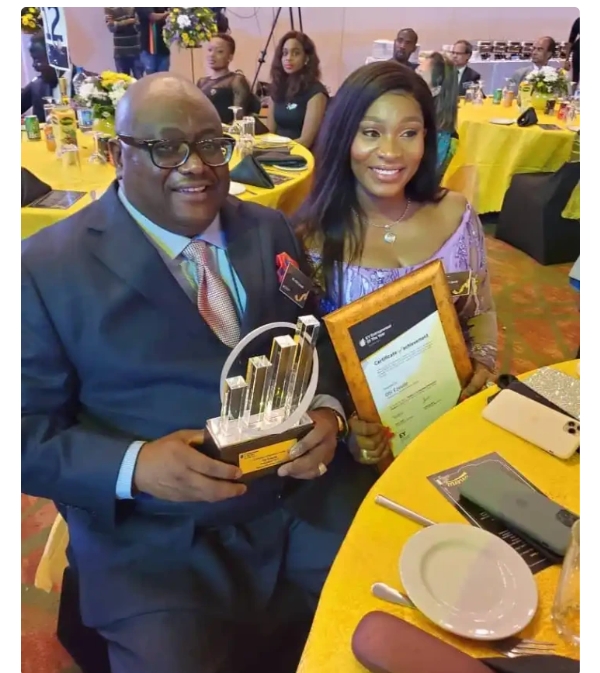 Meet Mr Obi Ezeude Business and Career
He is a successful businessman and a billionaire. Mr. Obi Ezeude is the CEO of Beloxxi Industries Limited (BIL), the business he started shortly after he returned to Nigeria after his degree but formerly Beloxxi and Company.
When Ezeude left the USA, he started importing biscuits. He said he was importing then because he didn't have money to start his own manufacturing company.
He used the little capital he had to import internationally branded biscuits. This was under Beloxxi and Company Limited.
Things took a new dimension in 2002 when the Government announced its intention to close importations of biscuits into the country. In 2003, it was banned.



Mr. Obi Ezeude saw this as an opportunity to establish his own biscuit factory in the country where he will be producing locally. However, he had so many obstacles.
He discussed with the Malaysian Trading Partners that owned the biscuits he sold to come down to the country and manufacture their biscuits. But they couldn't reach an agreement.
Mr. Ezeude, seeing challenges in the country like Lack of steady electricity power supply, bad road, inconsistent government policy, etc, yet persisted.
He started his biscuit production in a disused block industry in Ikeja. Then, he was producing just one line of biscuits known as Beloxxi cream crackers.
A few years later, Mr. Obi Ezeude was looking for expansion. He built a multi-million digital factory in Agbara Ogun/Lagos. And currently, they have moved to more than 8 different lines of Production.
Mr Obi Ezeude Beloxxi Net worth
Mr. Obi Mark Ezeude is one of the Billionaire Igbo boys who are silent. It is no exaggeration if I say he worths more than billions in Naira.



According to Sunnewsonline, Ezeude's Beloxxi, the most technologically advanced biscuit plants… divested minority shareholding to German prime investment bank, the KFW-DEG, a share value of $80m.
The German Investment Bank with the 8Miles of London bought the shares that enabled Beloxxi to commence its latest expansion to nine production lines, from an existing six production lines, and an allied packaging factory in Oregun soon to commence operation."
However, this report and the financial figure were quoted far back in 2016 and 2017. Beloxxi Campany has expanded beyond the anticipation of the owner that it has more than 10, 000 staff in the production lines.



Meet Mr Obi Ezeude
About Beloxxi Cream Crackers biscuits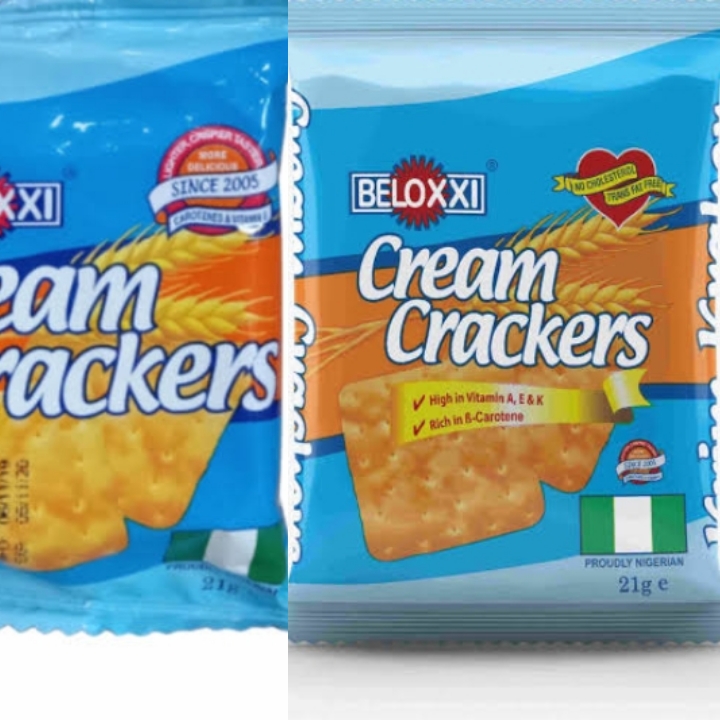 According to Sunnewsonline, "over two years now, Beloxxi Cream Crackers is served aboard most outbound international airlines such as Lufthansa, KLM, British Airways, Emirates, Ethihad, Ethiopian, Kenyan, South African Airways."
I beg your pardon! You haven't heard about Beloxxi? (Smiles). I will not be surprised if you haven't. You have reasons not to. It is probably because you are not in Nigeria, you are not a biscuit fan like me or you are yet to have a kid.
Yes. the last is actually the reason why I got to know about Beloxxi cream crackers biscuit. It is a popular biscuit eaten by adults and children. In fact, the biscuits became very popular 3 or four years back in the East.



The brand was in everyone's mouth, including the adults. Many families had it as parts of their breakfast with tea. it served as lunch for the schools' children and the adults in the office.
For the reason I can't explain here, Beloxxi biscuit came with different but unique pleasant tastes which other biscuits brand competing with it did not have. I can still remember that glucose, milk, salt kind of thirst and also the flaking sound in the mouth.
However, years later, something happened to our beloved Beloxxi (my observation though). People said nothing happened to it.
They alleged it is a business pattern to give out the best in the brand, then when it becomes popular, the producer will decrease the quality for quantity so to maximize profit.



That notwithstanding, this no what I am here for. I am here for Mr. Obi Ezeude, the great philanthropist and business mogul of our time. The man who defied all odds in business to get to the apex he is enjoying today.
His story and success, a great lesson to all. Congratulations to Oga Beloxxi.
Meet Mr Obi Ezeude
Photos of Mr Obi Ezeude's  Beloxxi Biscuits Factory in Agbara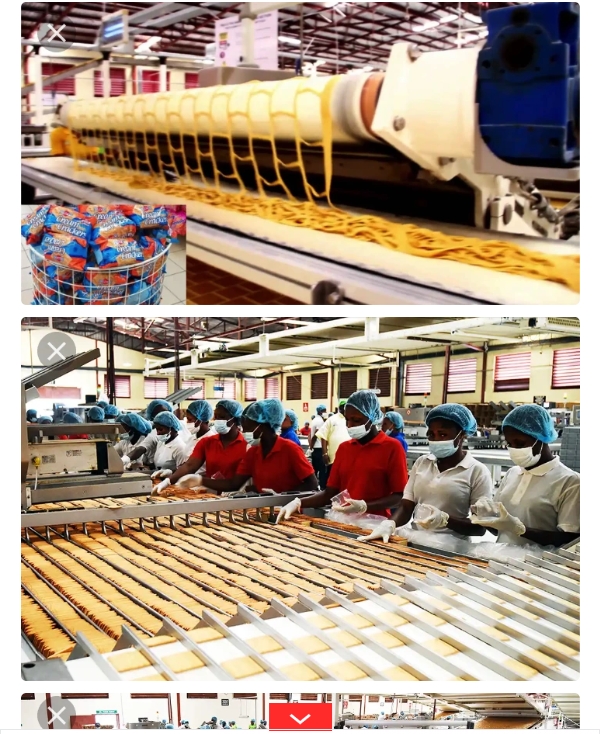 Thanks for reading. Please, share.