Chidinma Ekile finally Opens up on why She Left Secular Music for Gospel Music
Chidinma Ekile Finally Opens Up why she left secular music. Reveals Plan to Convert other Secular Musicians.
The former MTN Project fame Winner and Singer, Chidinma Ekile has opened up as to why she left secular music. She has also revealed plans to bring in other secular musicians to join her in he newly found love.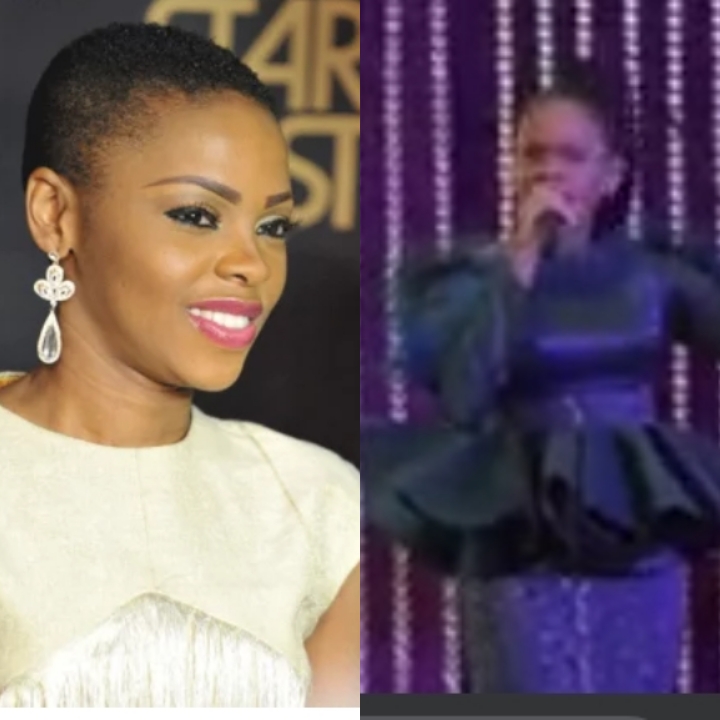 Chidinma made this shocking revelation while ministering in one of the Christians' gatherings in Rhema Chapel. It is no longer news that a former Nigerian hip-pop idol has dumped her music career for gospel music. She has deleted all of her albums and videos of her secular music.
"He told me He has been waiting for me and I am here now." She told the cheering crowd with a smiling face. She was actually referring to God.
Chidinma Ekile further revealed that there is no time on her side. That she has wasted the time she would have used to work for God. "This time, I will be speeding to catch up with time. Anyone who is ready to work with me must be ready to speed". she also said.



She equally told the crowd that there are so many things to do for God and one of them includes drawing some of her friends who are drawn in the secular music to God. Chidinma has plans to convert her friends are in the world.
In case, you don't know, Chidinma Ekile has sung along with other popular Nigerian Musicians like Mr. Flavour, Phyno… These sets are into secular music too. And we understand what she meant.
Chidinma Ekile Finally Opens Up
Chidinma Ekile has dumped secular music for gospel music. For those who do not know what secular music stands for. It is the kind of music that does not glorify the name of the Lord.
Another word for secular music is worldly songs. The kind of music played by the people in the world; the kind you cannot sing in the Church.



Examples of secular music are Flavour (N'abania ife nine ga-eme), Phyno (Fada Fada o), Osadebe (Osondi Owe ndi), Ara ga-agba ndi ara, Davido, Burna Boy, Wizkid, Temi, etc. all these are secular music artists.
The opposite is gospel music. Mercy Chinwo and Frank Edward are examples of Gospel music artists. That is the group Chidinma has joined.
I wish her luck in her newfound love.