"Christians, E shock You" Video of Prophet Odumeje Praying Charms leaked
"Christians, E shock You?" Video of Prophet Odumeje Praying Charms leaked. Reactions as Video of Prophet Odumeje with Charms and making Enchantment leaks and Goes Viral.
A popular Nigerian Comedian reacts to a video of Pastor Chukwuemeka Odumeje in a possession of witch doctors' items, making incantations surfaces on socail media. Watch the video.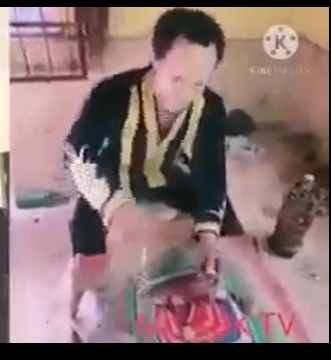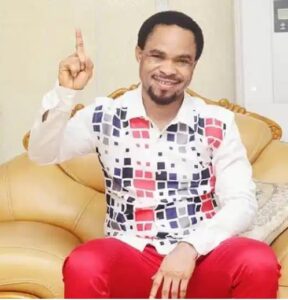 The video of the popular and controversial Nigerian pastor, Prophet Chukwuemeka Ohanemerem aka Odumeje where he was spotted chanting with witch doctors' items has been leaked on the internet. Judging from the video, it appears someone mounted a secret camera and the Prophet was not aware of it.
Prophet Odumeje has carved a niche for himself in the pattern he chose for his pastoral work. Call him Indaboski, the Lion himself, the Liquid Metal, the fight, and the war, he will answer all.



Some people branded him an attention seeker. He calls himself an accidental pastor. He appears each time in the video with new slang. The most popular among them were; "chachachacha! Kida afu uzo, ida anu uda i? Adighi akpo uga na sambisa forest. A dighi ahu oka na filling station" and the rest of them. He said by the end of 2020, he shall be releasing another version of himself called; Gandusa Gandusa.
But something has gone amidst with this video. The person who released the video via Facebook was calling on the Christians and was asking if the video chokes them. It did. E shock and choke me.
Watch the Video of Prophet Odumeje, making incantation and enchantment with dark power items. We could hear from the background when someone screamed and said; "Odumeje na-agbazi afa". Meaning that Prophet Odumeje is making an Enchantment.
From the video, we saw him invoking and calling on strange gods. If you are a true Christian, the video Shock you.
"E shock You" Video of Prophet Odumeje Praying Charms leaked
https://www.facebook.com/100004080275835/posts/2540126676133317/?app=fbl