There is nothing else I want to say about this video than telling you to hustle. Hustle because hustle is real in this country. The Hustle Is Real. 2 Masquerades Were Spotted In Enugu Fixing Damaged Car Tyre For Money. If the gods are coming out to hustle under the sun, who am I?
Everybody should hustle. My brother, please, hustle. My sister, please, hustle. You have no excuse for not seeing what to eat or the money to take care of your immediate need. If masquerades could opt for mechanic work on the road for money, you have no excuse.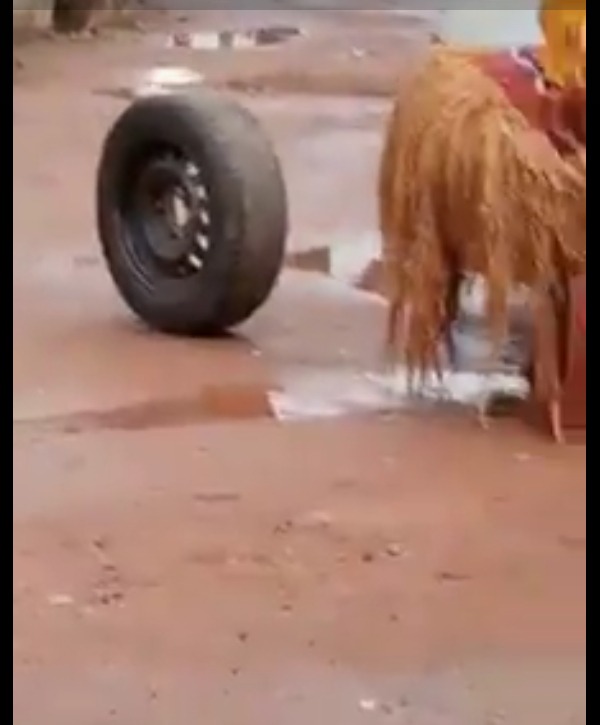 This post is about two masquerades spotted at Camp in Enugu on Sunday, fixing a bad Tyre for a man for pay. It was on Sunday and the Vulcanizers were not available in the area to help fix the damaged Tyre.
If the Amadioha in Enugu is hustling in the broad daylight. If the gods are also hungry, what are you? Why can't I do any genuine job as long as it can put money in my pocket?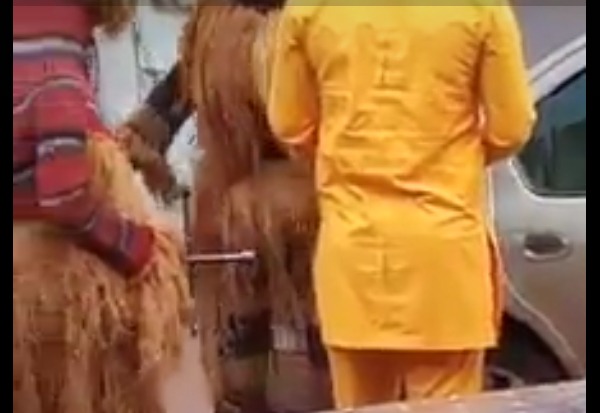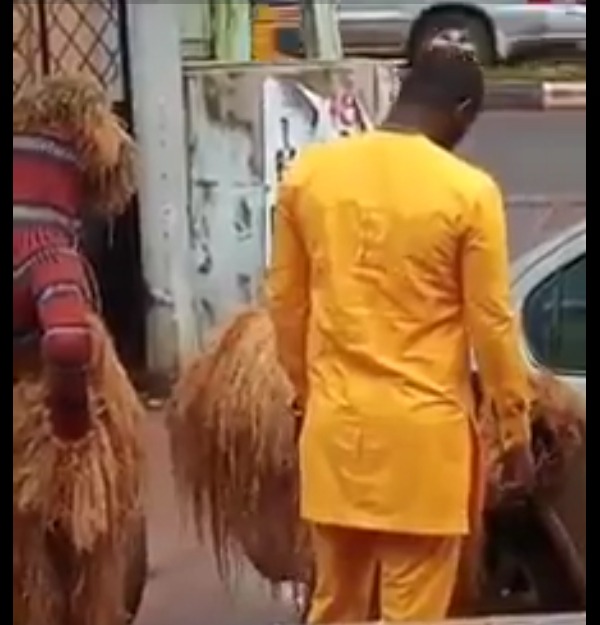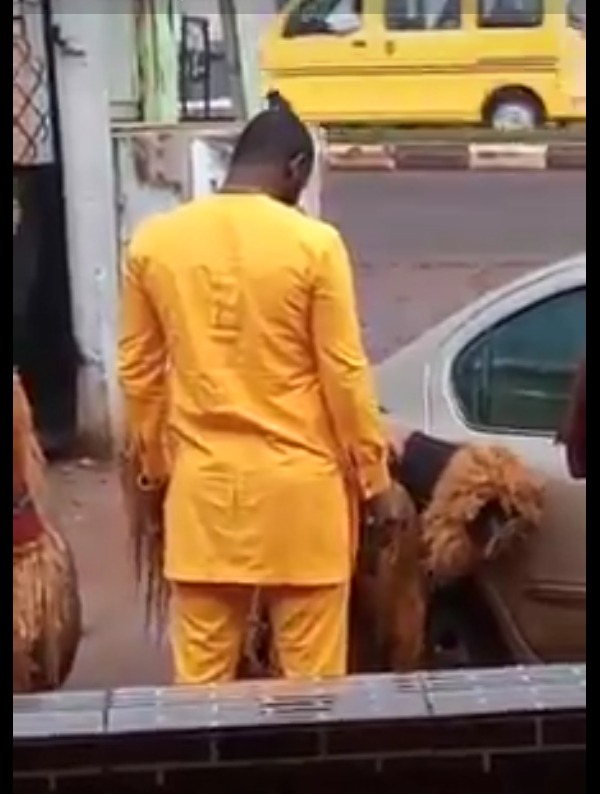 In as much as the act of these two masquerades are laughable they leave great lessons for all of us. Hunger does not have respect for anyone. It does not respect the title. We learn from here that there are times we should put our title or our fame aside in order to pursue our target in life. There are times when the title or position won't put money in our pocket. All we need at that time is hustling.
The masquerades needed money from the owner of the car. The only way they could get the money is to render services to him. They didn't listen to the jeers from the passersby. The laugh and mockery did not deter them. They were focused on the car until it was fixed and the money given to them.
The owner of the car was so cheerful and amazed that the gods repaired his car. He put his hands deep down in his pocket and rewarded them handsomely.
The hustle is real. The hunger is real. Everybody should hustle