How and Easy Ways to Leave or Travel out of Nigeria to Abroad in 2022
What are the Easy Ways to Leave or Travel out of Nigeria to Abroad in 2022? There are 10 easy ways to leave or to travel out of Nigeria to abroad in 2022.
All of them are very easy as stated. 4 Among them are the easiest and cost nothing. However, there are huge risks involved.
Yesterday, my editor put out a call to me and said; "do you know the highest query this week on google? I said no. Then, she replied, "How to and Easy Ways to Leave or Travel out of Nigeria to Abroad in 2022". She means the easiest ways to travel abroad from Nigeria in 2022.



So, since this topic is a popular query, I have decided to discuss it here. For simplicity and readability, I will categorize this topic into sections.
First, I am going to discuss the reasons why so many people want to leave or travel out of Nigeria to live abroad, especially in 2022. Second, I am going to state ways to leave the country.
The second section will also come in two categories. The first one will be easy ways to leave Nigeria abroad that are free from risks. The second option will be easier but they come with huge risks.
…
How and Easy Ways to Leave or Travel out of Nigeria to Abroad in 2022
Nigeria is a blessed country when its mineral resources, source of electricity, and other things that the nation needs to grow and develop. When it comes to issues of hazardous natural disasters like earthquakes. Nigeria has one of the lowest records.
But the big question here is why citizens of a blessed like Nigeria want to leave to country. For citizens of a country wanting to leave a country, it means something is not right somewhere and those things are what am going to tell you now.
Below are a few reasons why people want to leave Nigeria.
Reasons Why People want to Leave Nigeria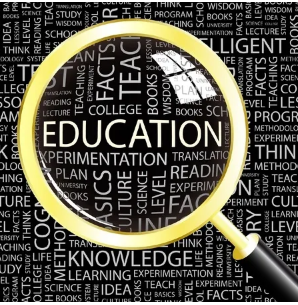 Nigerian schools, especially universities are not in good shape. Corruption and greed have found their way into most universities resulting in a lot of atrocities. These days, lecturers and professors now collect money and other gifts in exchange for good grades.
Some even go to the extent of intentionally failing the students so as to get money from them. Apart from that, the facilities and materials needed for proper tutoring are not available in most schools.
All they do is teach the theory part then expect the student to learn out of nothing.
Environmental and Health Issues
The Government of Nigeria less or no attention when it comes to its citizen's health. These days industries are built in the wrong places without reasoning it will affect the health of those living around.
Coming to the hospitals, people die every day in hospitals not because they couldn't be saved but because of the nonchalant attitude of doctors and nurses especially in general hospitals.
Government Not Caring About The People
During the election, a candidate is not chosen to please themselves but to serve the people but it seems the reverse is the case in Nigeria. Corruption, greed, and wickedness have eaten up the Nigerian Government to the extent that they no longer care what is happening to the people.
A good example of it is the End SARS protest. The citizens were suffering at the hands of some corrupt police department, they started a protest to let the government know but what did the government do?
They order soldiers to shoot innocent protesters. What a country!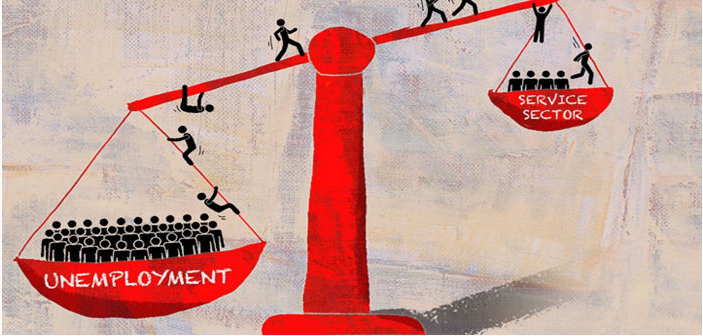 Let me start this way, there is no job in Nigeria. Even graduates who wasted a lot of time and money in school come out to do menial jobs.
According to research, there are about a 25million unemployed graduates in Nigeria! Isn't that shocking?. It seems Nigeria is going round in circles.
Unemployment is high due to economic recession and many people are frustrated due to the high rate of unemployment.
This is the master of it all. I think corruption is the highest problem we have in Nigeria. Government officials, Lectures even people in different offices are all involved in it.
Corruption gives birth to greed, envy, wickedness bribery, and other bad things you can remember. Imagine a country where a company can be pulled down by the government just to give way to another company that has paid some government officials. How then do they expect starters to survive in such a country?
Having told you the reason why people want to leave Nigeria, let's now dive into the main purpose of this article which is the Easiest Way to Leave Nigeria. How and Easy Ways to Leave or Travel out of Nigeria to Abroad in 2022.
Like I stated earlier, there are so many ways or routes people are following to leave the shore of Nigeria. Some of these means are legal while others are illegal. Among those ones that are legal, they also involve huge risks.
However, we shall discuss them together.
You may also read These:
How and Easy Ways to Leave or Travel out of Nigeria to Abroad in 2022
Risky Means
The following methods we are going to list here may look so easy. But there huge risk involved. The person may not encounter the risk until he or she has gone far in the journey.
Donating Your Organ
Come! Why are you looking that way? You don't know the fastest means guys use in traveling out of Nigeria nowadays is donating their vital organ to a sick relative who is ready to sponsor the person to any part of abroad.
In 2019, my brother who has been seeking means and sponsors to relocate out of Nigeria finally got a call from a wife of a billionaire in our community. She invited her to the city in Abj. My brother was so excited and thought his destiny helper has remembered him.
When he finally arrived in the gigantic mansion in the heart of the city, he was ushered into the sitting room. A man came out and introduced himself as an immigration officer.
My brother was told to make the choice of any country he wished to travel to and live in. But he said he started experiencing a burning sensation in his throat when the billionaire's wife led a sick man out from one of the rooms.
To cut the long story short, my brother was asked to follow them Abroad for a kidney transplant for the man who happened to be the Madam's elder brother. If my brother agrees, all the papers for his travel will be made and given to him.
But first, he must follow them to India for transplant. When he recovers, he can move from India to the country of his choice. Omor! That was how my brother collected Usain Bolt.
He ran back to the East and joined the queue at Onitsha main market. He said he can't make money and be living on bottled water.
2. Hooking Up Marriage with a Foreigner or Someone Abroad
This is another easiest way to travel out of Nigeria in 2022 to abroad. This method seems to favor both males and females, especially the female genders.
People hook up with opposite-sex daily via social media. They signed marriage contracts and having them invited abroad by their partners.
Don't think this method is so easy and without risk. It is not true. There is risk involved. For the girls, there have been stories where the white Lovers turned the girls into sex slaves and pimp them for money.
For men, what if the love of your life whom you hooked up with via social media is 65 years old? Yes. The marriage must hold or else you will be made to refund the whole money she has been spending on you.
3. Travelling for Medical Reason
No one will want to travel abroad because of sickness. But this is one of the easiest ways to travel out of Nigeria in 2022 to abroad.
Just say you are sick. Get a doctor's report and book a medical appointment with a hospital abroad. You are good to go.
4. Following Desert Route to Europe
I will not write much or preach much on this method. It is like throwing dice and hoping to get '6 sikki'. The possibility of getting it in the first casting of the dice is not even 50/50.
Some who followed this route arrived in Europe. However, the majority who followed it still ended as corpses in the desert. Some were drowned while crossing the sea.
Easiest Way to Legally Leave Nigeria 2022 with No Risk
 You can Leave Nigeria As a Student
This is in fact, the easiest way to travel out of Nigeria in 2021. This means is legal and it involves no risk. As long as you get admission to any of the Higher institutions to study in the school, you are good to go. (Na you know wetin you wan go do. Lol)
Countries such as France and Germany offer cheap and sometimes free student visas to undergraduates. Applying Vocational training, Arts scholarship, Student Exchange programs like AIESEC can also help you leave Nigeria in no time
You can Leave or Travel out of Nigeria as a Professional
Work visas are available for those who have special skills in fields like Tech, Health, Arts, etc. All you need do is choose a country and search for jobs on platforms like Indeed and Linkedin.
Countries like the UK and the Us give out temporary visas to pastors or religious workers. Leaving Nigeria for business is also an option.
 You can Leave Nigeria As An Investor
Investors are also allowed to travel to countries where they invested their money in Usually those who invested about $50k and above. Countries that allow this are the Us and Uk. You can also buy properties in certain countries to get a permanent residency status
 You Can Leave Nigeria As a Tourist
There are no rules restricting Nigerians from applying for visas to any part of the world. The process of visa application differs from country to country but you can make up your mind to visit a particular country before planning to relocate there
 You Can Leave Nigeria By Relocating
You can leave Nigeria by applying to be a full citizen of the country of your choice. You can do this by marrying a citizen of another country or by getting a family visa as a family member.
You can also leave by applying to be a citizen of a country. This will require some checks, requirements, and identification processes. This is the last of it all.
How and Easy Ways to Leave or Travel out of Nigeria to Abroad in 2022
Summary
To be frank, there is nothing in this life that comes that easy. Traveling out of Nigeria for abroad this 2021 is easy but not that easy.
The 4 easiest ways to leave or travel out of Nigeria in 2022 are: Donating/selling one of your Vital Organs, Hooking up a love relationship with a foreigner, Travelling for medical treatment, and following the desert route to Europe.
For those planning to leave Nigeria, I hope this article helps you. Happy Leaving. SUBSCRIBE to our Notification to get notified when we publish new posts.