3 Unique Table Decorations for occasions for 2021
I want to show you 3 Unique Table Decorations for occasions for 2021 and 2022. There are some simple decorations that you can implement to make your occasion look unique and exotic. Decoration for the occasion should not only appeal to your guests, it should also be a way to communicate your uniqueness and meaning.
This article will explain three unique table decorations you can implement on your next occasion. These decorations are simple, but if you use the appropriate materials, they will spice things up for you. Alright, Let's dive right in.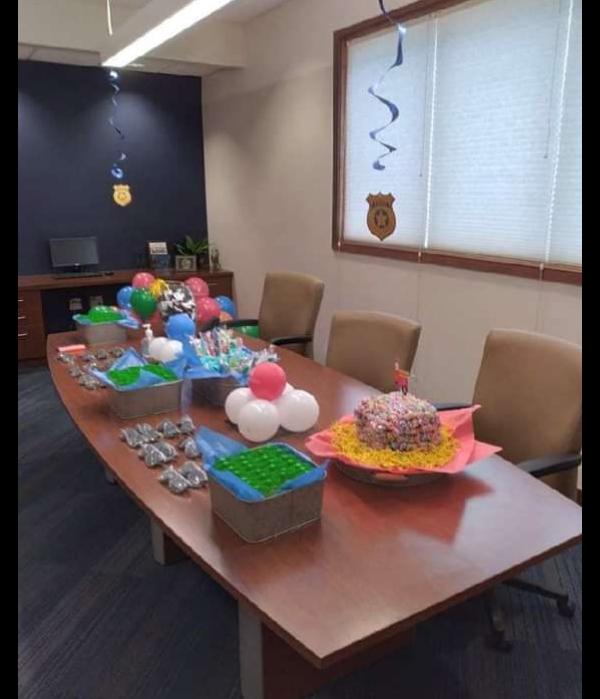 3 Unique Table Decorations for occasions for 2021 are:
YOU MAY READ:
In decoration, simple is exceptional. How much you add is not as important as how well you use what you have. Napkins are basically for collecting food crumbs and splashes that could stain the guest at the tables.
However, before people use the napkin, you can make integrate them into your decoration. Using a pleated napkin adds a lot of glamour to your decoration. Pleating in any decoration always stands out and it attracts attention because of its royal appeal. People naturally associate pleating with royalty.
To add more flair to your occasion, place an elegantly folded napkin at each table. The sight of this pleated napkin would put a grin on the faces of your guest.
Accordion pleat is the best fold to communicate that touch of royalty. To take it further, if you insert the folded napkin into a wine glass and allow the edge of the pleated napkin to spread out. This simple decoration would give a surreal splendor to the hall of the event. A glance at the hall would reveal a uniform wine-glass standing on each table with pleating standing across like a royal fan.
How to Make a Pleated Table Napkin
Here is a step-by-step guide on how to make a pleated wine-glass napkin for your table decoration. It works perfectly well for any elaborate occasion.
1) Fold the Napkin in half, right side out, with the folded edge to your right. Accordion pleat by hand across the napkin, working away from you to the end of the napkin.
2) Place the napkin into a wine glass, folded edge uppermost, allowing the top of the napkin to fan out.
3) Place about two wine-glass Napkins on each table.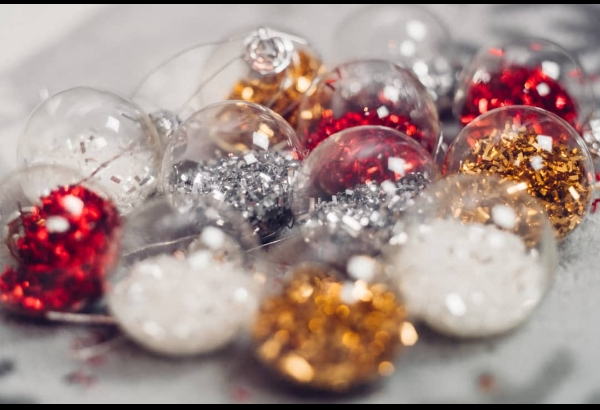 Note: Choose a suitable napkin color to ensure uniformity across your decoration.
3 Unique Table Decorations for occasions for 2021
Leafy Touches table decorations simply entail using leaves in your table decoration. The presence of vegetation in an environment puts a sense of rest and tranquility in such an environment. Using some touch of leaves in decorating your occasion gives a special effect to the appeal.
You can source trailing stems in your local horticultural stores. Trailing stems is better because it is easy to twine around napkins or tumblers, etc. You can opt for leaves that are not green to add some uniqueness to the scene. However, choose the colors of your leaves wisely to avoid colors that intimidate your guests.



How to add a leafy touch to your table decoration
1) Pleat the napkin and tie a wide area of the center. Spread both ends of the pleated napkin to form a bow-like shape.
2) Twine a sizeable quantity of trailing stems at the middle of the bow-like napkin. The number of stems tied to the napkin should be enough to cover the midsection of the napkin.
3) Lay the napkin on a small trail or plate and place it at the center of the table. You can place your spoons close to the napkin to make it look more appealing.
Have you ever been to those occasions where you see candles burning in a bowl of water, floating from side to side? The scene is always fascinating: especially if the water has roses sprinkled on it.
How would you feel if you are in a room with several tables and candles floating in a bowl of water? Imagine the light goes off and you remain alone in such a room. This kind of Table decoration is not too common because of its nature.
It is most suitable for dates, valentines, family hangouts, etc. Floating candles speak of romance and calmness. Throwing this decoration into an intimate occasion would add some sparkling to it.
How to add floating candles to your table decoration
1) Fill shallow glass containers with water and float flower heads or petals on the surface. Make sure heat won't damage the container you choose and ensure it is moderately flat.
2) Add a couple of tea lights/night lights or floating candles. You can buy these candles from department stores, candle suppliers, florists, gift shops, and some supermarkets. Candles come in several colors, but the lights only come in white.
You can choose different materials for your floating candle decoration. The color of the candle and flowers floating in the bowl should blend with the overall colors you choose for the occasion
3 Unique Table Decorations for occasions for 2021
Conclusion
Decoration for occasions is more of an art than an act. You should bring your imagination to life when you are putting this art together. Make it a point to inspire people with your work rather than amaze them with your talent. People can look at your work and wonder how excellent you are or they can experience your work and wish they would not have to go home.
Most of your guests would spend a large part of their time during your occasion at your table. Dedicate more time towards making it exceptional. Sitting at the table should be an experience for your guest, and each minute they spend at the table should give them new things to discover.