Anglican Communion Mourns as Fulani herdsmen Massacred Members
Pray for Anglican Communion in Nigeria, pray for Zonkwa Diocese in Kaduna State as they mourn their members massacred in their homes by Fulani Herdsmen last night. Anglican Communion Mourns as Fulani herdsmen Massacred Members.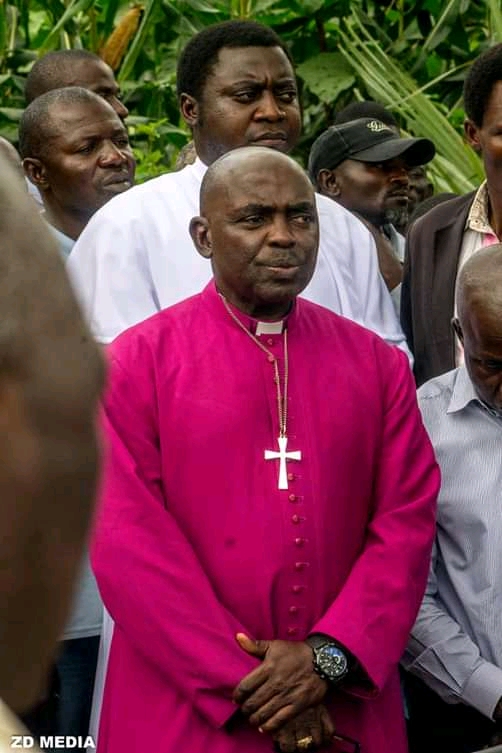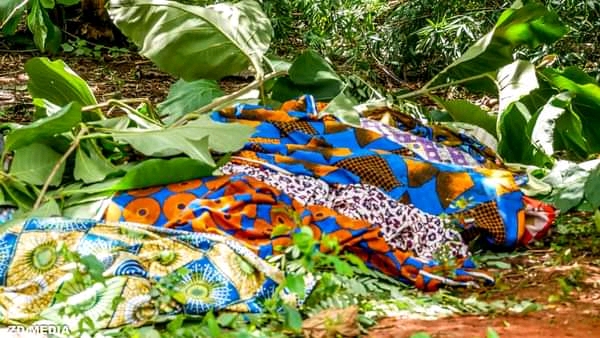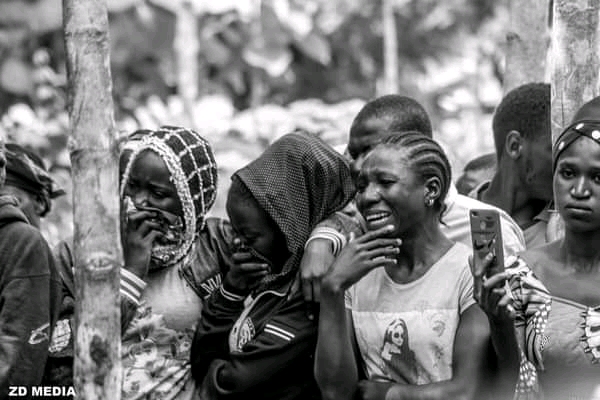 It is a moment of sorrow and sadness for the residents of Ungwa Duo in Mabushi Zango Kataf local government of Kaduna state who were invaded by the bloodthirst Fulani herdsmen. The community was invaded last night killing dozens of people, including children.
The mass burial was conducted by the Anglican Communion, Zonkwa Diocese in Kaduna State. The victims were mostly Anglican members.
In the videos and photos shared by Zonkwa Diocese on her social media page, the residents of the areas and the church leaders whose loved ones were massacred were in a sorrowful mood.
The Rt. Rev.Jacob W Kwashi the Anglican Bishop of Zonkwa Diocese at the same time the CAN Chairman of the Local Government talked bitterly about the deadly incident.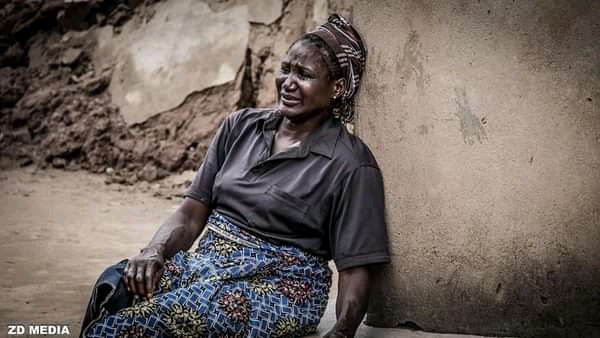 WATCH THE VIDEOS HERE:
"Another set of 11 people were killed last night by the FULANI HERDSMEN at Mabuchi in ZANGON KATAF LOCAL GOVERNMENT AREA of Kaduna state"
Anglican Communion Mourns as Fulani herdsmen Massacred Members
 SEE PHOTOS OF MASSACRED ANGLICAN FAMILIES
Here are Some of the pictures from the mass burial of the people that were killed last night by the Fulani herdsmen at Ungwa Duo in Mabushi Zango Kataf local government of Kaduna state.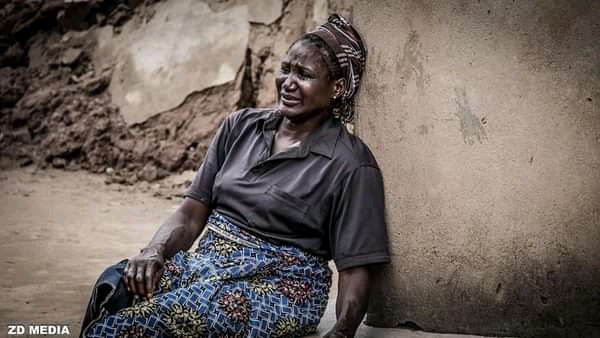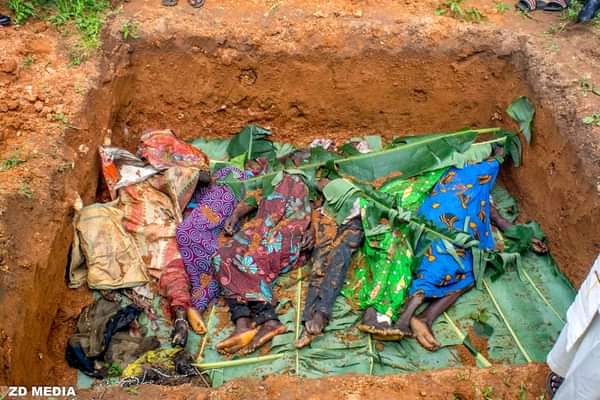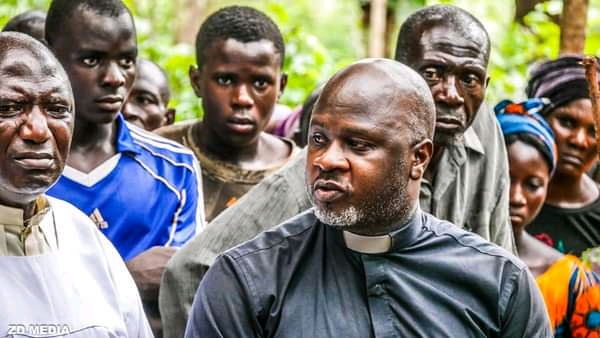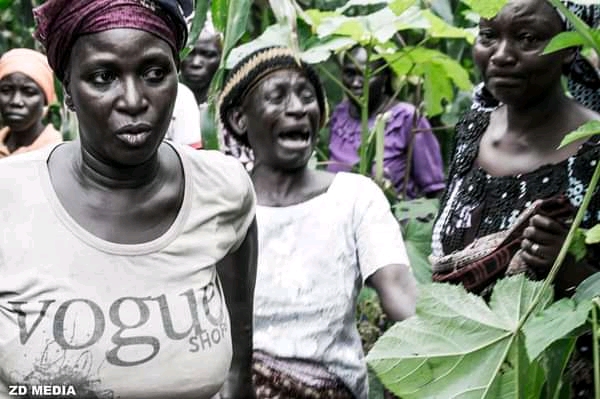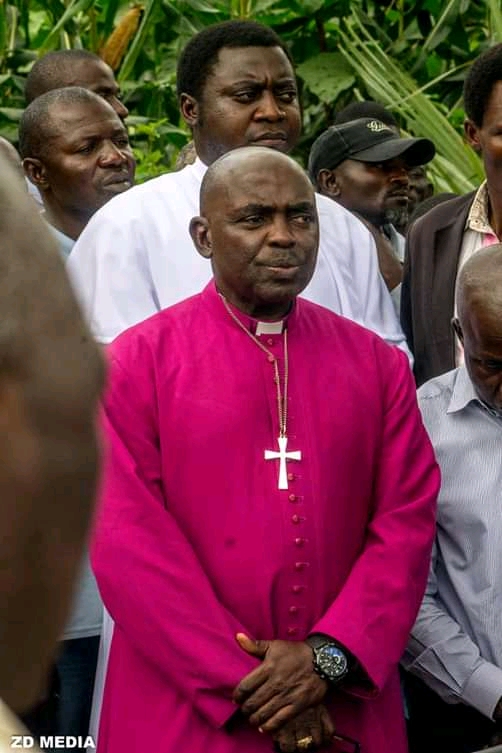 According to a news source, some of the names of the deceased are identified as:
Moses Dangana
Mary Dangana
Jummai Dangana
Jerry James
Happy James
Endurance Stephen
Comfort Emmanuel
Jummai Tanko
Mary Clement
One resident, Magdalene Dangoma, sustained gunshot injuries and is receiving treatment in hospital. Two houses were razed in the attack.
We commiserate with the affected families and the Anglican Communityespecially Zonkwa Diocese. May the Lord grant the deads eternal rest. Please, don't scroll past this page without typing RIP.
Remember to share this post for the world to see what is happening in Nigeria. Christians are killed daily and most of the killings are not in the media. All images and video credit (Zonkwa Diocesan Media *ZO Media)
Strange Map of Nigeria Appeared in the Sky in Jos, Igbo Tribe Missing; Stirs Big Reactions
A strange Map of Nigeria has appeared in the sky in Jos, Plateau State yesterday Evening 20 August 2021, around 6 pm. The Map which was seen erupting from the cloud as a map of Nigeria later left out a tribe and formed a Map with a missing tribe. Strange Map of Nigeria Appeared in the Sky in Jos, Igbo Tribe Missing.
The resident of the area where this strange occurrence happened was amazed about the strange map formed in the sky. They quickly captured it with their phone before it disappeared and shared it on social media.
A user by name: Azzaman Azzaman shared it on his page and said:
"MYSTERIOUS MAP OF NIGERIA SURFACE IN JOS CLOUD AROUND GADA BIU (RUKUBA ROAD) Around 6 pm today

Father in Heaven what do you want to show us?

LET YOUR WILL BE DONE IN NIGERIA, LET THIS SUPERNATURAL OCCURRENCE BE THE SIGN OF A NEW BEGINNING IN OUR NATION NIGERIA IN JESUS CHRIST GLORIFIED NAME AMEN."
Many Facebook users reacted to this and had one or two things to say about the strange image on the sky. These are their reactions:
Kelsnan Victor
"That was 3/4 of Nigeria's map and it means division will soon happen by God's grace."
Serah Bognet Bodam

—– "A new Nigeria in Jesus matchless name amen. There are so many prayer altars that are being raised for our country. The Lord is neither deaf, dumb nor blind……" 
Bright Izuchi 

——  "I speak my mind not to hurt anybody, look at that map closely, Nigeria was divided in that map, the other part that didn't show in that map meant be freedom for people that want to go their way."
Ande Mathew

  —- "God has taken over our nation Nigeria let his will be done in Jesus name."
Augustine Aniagu

—-  "From the Map, the southeast is not there. Can I interpret the symbol? God is asking Jos people do u enjoy this one Nigeria?"
Chidawa Fevou

r  —"Is the map of plateau state sir."
Yakubu Peter

s —- "God is about to take a definite decision on Nigeria. Watch and pray, it will soon come. Look very well, it captured only the north."
Anthony Audu Chesu

—- "Northwest and North East are not part of Nigeria according to this cloud. Especially katsina, Zamfara, Borno, and Yobe."
Divine Jennistar

  —  "Nigeria has been divided already in heaven… The north can continue with Nigeria as a country. You can see that the southern part is completely out. Father let Your will be done. Amen!!"
Nuwa Abdu

l — "God is looking into Nigeria's problem… New Nigeria is here already!"
Strange Map of Nigeria Appeared on the Sky in Jos
See the photos of the Strange map and the screenshots of Peoples' reactions.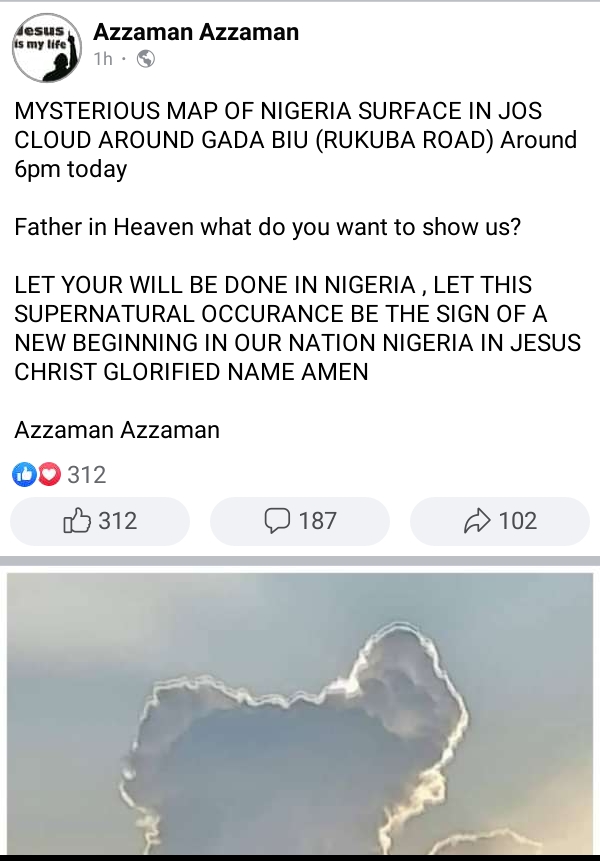 See Screenshots of Peoples' Reactions
Thanks for reading. You can follow us on 9jainformed.com for more news. SUBSCRIBE to our Notification to receive news alerts whenever we publish new posts.