Hazel Whitemoney BBNaija Biography
Hazel Whitemoney BBNaija Biography. Whitemoney aka Maazi with 'Strategy' is from Enugu State. His real name is Hazel Oyeze Onou aka Whitemoney. He was born on the 6th of July 1992. By his date of birth, WhiteMoney is relatively 29 years of age, at the time of writing this biography.



You May Also Read: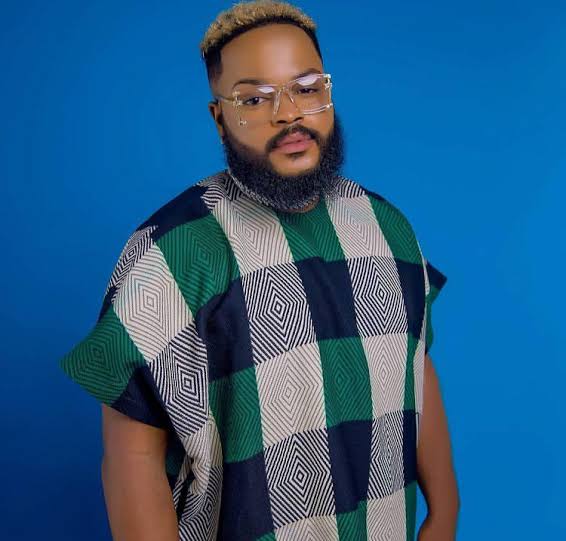 One of the most loved male housemates in this 6th season of Big Brother Naija Reality show is WHITEMONEY. Probably due to his culinary skills, and the positivity that surrounds him, WhiteMoney has been able to gather to himself much attention and more admirers. The fair and handsome housemate has become an internet sensation after emerging into the Big brother house.
After he allegedly found out that Pere (another male housemate) is one of the wildcards, it seems there has been a silent, cold, but ongoing beef between him and Pere. Some viewers, if not almost all, choose to take sides with WhiteMoney, while some others choose to stick with Pere, for reasons best known to both sides of the coin — the two fan bases.
Although there is a little bit of controversy concerning his social status, WhiteMoney had stated once that he possesses a strong hustling spirit due to his Igbo origin.
In this article, we feature some interesting facts about your favorite male housemates you probably don't know about. WhiteMoney BBNaija biography, his net worth, early life, career, and other information about his personal life, is extensively examined in this article.
WhiteMoney BBNaija Biography & Early Life
What is the real name of Whitemoney BBN? His real name is Hazel Oyeze Onou. On the 6th of July 1992, WhiteMoney was welcomed as a newborn baby into the world. Due to his date of birth, WhiteMoney is relatively 29 years of age, at the time of writing this biography.
Whitemoney is of Enugu State origin. He is an Igbo dude but nurtured and brought up in Lagos State. He was also bred by his parents while growing up in Eastern Nigeria. His mom was said to be a food vendor, during WhiteMoney's childhood.
Hazel Whitemoney BBNaija Biography
WhiteMoney BBNaija Career
WhiteMoney has been residing in Lagos State where he created his own business space with the help of his entrepreneurial and hustling spirit. From the information that we gathered, life has not been that rosy for the Igbo-hustler housemate.
When WhiteMoney first arrived at Lagos, he had to find solace under the bridges for shelter, for a considerate amount of time. As time went on, he upgraded his hustling to Okada riding to make ends meet for himself.
WhiteMoney said in his own very words, "I've done photography, fixed tiger generators, and fixed telecommunications mast; all because of the hustle and bustle".
As a direct implication of his business acumen, he was inspired to venture into singing, jewelry, selling hair accessories and products, and barbing. He did anything legal to fend a living for himself. He also owns a jewelry line and produces lip balm from raw materials. One can easily accept him as a member of the beard gang, looking at his face alone.
The most elevated point of his career happened not too long when he kicked off his importation business of designer shoes. WhiteMoney hopes his optimistic perspective about life will take far while his breath persists. As the show continues, he is fully open to get exposed, enjoy the fun in the house, and possibly go home with the mouth-watering grand prize of ninety (90) million Naira.
WhiteMoney BBNaija Personality
One would agree with us that WhiteMoney has a positive aura around him. Most viewers would definitely concur with this description of him.
The versatile housemate defined himself as a free, open-spirited, and jovial person, who won't cease to create a fun atmosphere for others. His favorite activities include singing, making music, cooking, movies, cleaning, and driving.
The Lagos-based housemate is sure he has a great personality and also believes his swag is one that speaks for itself. A very transparent and sincere person, WhiteMoney can be down-to-earth at times and is also a strategic young man.
He has the brilliant ability to speak English, Igbo, and Yoruba with great fluency. Due to his entrepreneurial capabilities, WhiteMoney is said to be popular in some Lagos markets in Ojuelegba and Yaba.
Hazel Whitemoney BBNaija Biography
WhiteMoney BBNaija Likes & Dislikes
As previously mentioned, the fair housemate sees himself as a very jovial person who is out for maximum fun in the Big Brother house. His hobbies as stated earlier include cooking, driving, movies, hustling, and making music. WhiteMoney has an impressive sense of fashion and according to him, his swag speaks out for itself.
WhiteMoney BBNaija Net Worth
Considering his various business activities and income, WhiteMoney's net worth is estimated to be between $20,000 and $50,000.
During one of the debates with other housemates, he declared that anyone that wants to know his full worth should visit his village. He added that Igbo men are not known to spend their income in places where they are hustling; rather, according to him, they travel back home where they spend their money and build houses.
To validate his argument, he made reference to some prominent rich Igbo men who adhered to the normal trend of how Igbo men spend their money. He mentioned the likes of Obi Cubana, E-money, and so on.
Hazel Whitemoney BBNaija Biography (Summary)