Emmanuel BBN Biography Career and Net Worth
Welcome to our BBN page and to today, we want to dig into the background of a popular handsome season 6 handsome housemate. Emmanuel BBN Biography Career and Net Worth.
In case you are yet to see our trending news on Big Brother Naija, You should read:
ATTENTION!
Dare Adekoya – Behold the Face Behind BBN Season 6 Sponsor, His Biography, Net worth.
Emmanuel BBN Biography at a Glance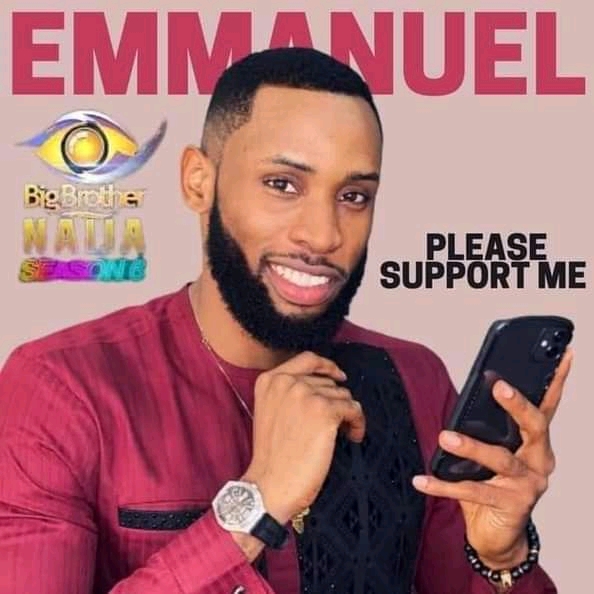 Name –            Emmanuel Umoh

Age

–               24 years old as of 2021

Occupation –

   Model, Businessman, Investor

State Of Origin

–  Akwa Ibom

Nationality

 –     Nigeria

Status:

          –    Single

Net Worth

–      $500,000
It's no longer fresh news that the sixth edition of the Big Brother Naija reality show has kicked off, with twenty-two (22) housemates (11 male & female housemates respectively), making it into the Big Brother house at the grand opening of this year's edition tagged "Shine Your Eyes."
One of the male housemates that would instantly captivate your attention on-screen is EMMANUEL. At his introduction into the house, he told Ebuka that his stay in the house would be a very simple one, and he aims to achieve that simplicity by being plain and real with other housemates in Biggie's house.
That same night, Emmanuel shared that he came to compete for the grand prize of N90 million, but he will be more willing to socialize and form clicks with his co-contestants. According to him: one of the tactics he will be using to compete for the grand prize is by showing an honest version of himself, keeping it as real as possible. He made a remark about his conscious awareness of being in a reality show, not just any house.
Furthermore, Emmanuel asserted that he is open to any character in the Big Brother house because he believes he can be rigid or soft, depending on the atmosphere and the circumstances around him.
Very quickly, let us take a mental journey into the life of your favorite BBNaija housemate. This article examines Emmanuel BBNaija's biography, his early life, net worth, and other personal information of our beloved, dark-skinned, and handsome housemate.
Emmanuel BBN Biography Career and Net Worth
Emmanuel BBNaija Biography
His full name is Emmanuel Umoh, also known as Emmanuel according to his BBNaija screen name. The 24-year old housemate hails from Akwa Ibom State, situated in the Eastern region of the Nigerian federation. However, he currently resides in Rivers State before making his entry into Biggie house.
Emmanuel BBNaija Educational Background
As earlier mentioned, Emmanuel was conceived, born, and bred in Akwa Ibom State. He finished from the University of Port Harcourt (UNIPORT), with a Bachelor's Degree in Civil Engineering, although he practices a different profession from his academic qualifications.
Emmanuel BBNaija Career
It was stated that Emmanuel is into a different field of career, not synonymous with what he studied in the university. At the moment, Emmanuel runs a unisex spa and salon in Port Harcourt, which drives a lot of income into his pockets, at the same time earning him a source of livelihood. In addition, Emmanuel owns a body fitness center thereby adding a supplementary boost to his business prospects.
From our findings, his fitness center is well equipped and can be recommended to anyone seeking leisure and a wonderful time at the gym.
Obviously, as a gym owner, Emmanuel has a very attractive body physique that has earned him the admiration of many female fans since his coming into Big Brother's house.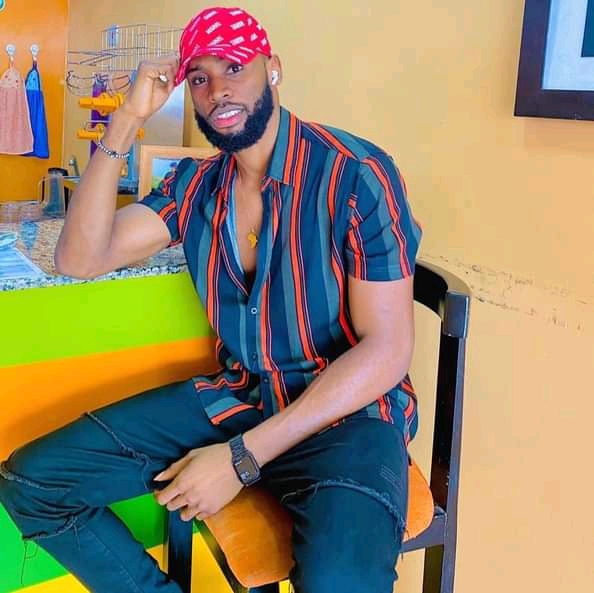 Emmanuel BBNaija Likes & Dislikes
Emmanuel has a distinct personality that helps him to blend brilliantly with smart people. It can be concluded that he's quite a sapiosexual in nature.
According to his words, he likes to mingle with liberal, intelligent and honest people. He is a lover of anything that represents honesty, truthfulness, and integrity. Without any sense of overemphasis, Emmanuel loves being straight and real which allows him to lead a simple lifestyle.
Nevertheless, he detests people who are fond of twisting the truth (lying). He also made mention of disliking people who often engage in backbiting and folks who choose to live fake lifestyles. He stated it clearly that he will definitely have a difficult time with such people in Biggie's house if there are any.
Since the show has commenced, it seems none of the housemates has a natural flair for violence, and Emmanuel is clearly one of the calmest housemates in the ongoing reality show. Right from the start, he opened up that he will be the one to negotiate for peace, in the eventuality of any fight in the house.
Emmanuel BBNaija Awards
It seems Emmanuel has a promising career prior to the Big Brother house emergence. It should be noted that he is also into modeling (aside from running a fitness center, spa, and salon) before coming into the house. As a matter of fact, he had been into many contests at both international and local levels.
Emmanuel has once bagged the Mr. Africa award after winning the international competition. In 2019, he was awarded the Mr. Ideal Nigeria title. Your favorite housemate is also the first person of Nigerian nationality to bag the African International Award.
Emmanuel BBNaija Relationship Status
Due to his attractive and seductive physical attributes, Emmanuel appears to have a guy every reasonable lady will want. However, he clearly stated that he is single, at the opening of Big Brother house.
In the house, many female housemates will definitely throw green lights at him, but we don't know who might win his soft spot.
How Much is Emmanuel BBNaija Net Worth?
Having a steady flow of income from his modeling career, and his other business, Emmanuel is estimated to have a net worth of $500,000 which is equivalent to N205,735,000.
Emmanuel BBN Biography Career and Net Worth (Summary)
Name –            Emmanuel Umoh
Age –               24 years old as of 2021
Occupation –   Model, Businessman, Investor
State Of Origin –  Akwa Ibom
Nationality –     Nigeria
Status:          –    Single
Net Worth –      $500,000