About Liquorose BBNaija 2021
About Liquorose BBNaija 2021. Her real name is Roseline Omokhoa Afije from Edo State. Here is BBN 2021 Liquorose's Biography, Career, and Net worth.
Roseline Omokhoa Afije is one of the female housemates in the Big Brother Naija 2021 season 6 episode. Before she joined the Big Brother Naija house, Liquorose had a sizable fan base. Despite the fact that Liquorose was well-known before joining the television program.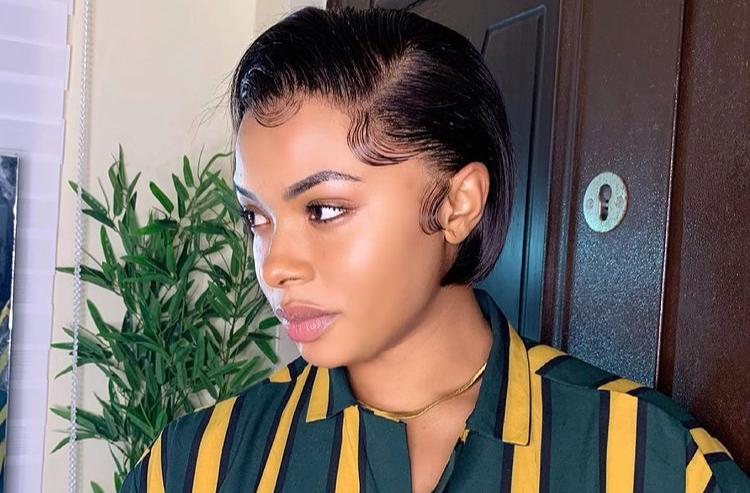 Liquorose's Profile at a Glance:
Real Name – Roseline Omokhoa Afije
Date of Birth:  31 March 1995.
Age –                26 Years (2021)
State Of Origin – Edo State
Nationality – Nigeria
Relationship Status – Single
Occupation – Professional Dancer and video vixen.
Net Worth:  25 thousand dollars ($25,000)
She is the first contestant in the 2021 Big Brother Naija season to attain one million Instagram followers. She was one of the female housemates that made it into Biggie's house at the grand opening of "Shine Your Eye" edition of the Big Brother show.
In this brief article, we examined Liquorose BBNaija's biography, her net worth, early life, personality, career, and every other thing you might want to know about your favorite, beautiful BBNaija housemate.
ATTENTION!
Dare Adekoya – Behold the Face Behind BBN Season 6 Sponsor, His Biography, Net worth.
Liquorose BBNaija Biography
Who is liquorose? Her original name is Roseline Omokhoa Afije. She was born (and brought) into this world on the 31st of March in 1995. She hails from Edo State; a state located in the Middle Belt region of the Nigerian federation.
Liquorose is one of the popular BBNaija female housemates in 2021. She is 26 years old. Although she has a significant fan base before emerging into the Big Brother house, she rose to prominence as a result of featuring in this sixth edition of Big Brother Naija.
Liquorose BBN Early Life & Education
Liquorose was conceived, given birth to, and raised by her parents in the Lagos State of Nigeria, although she is said to be a native of Edo State. She started her early primary education in Lagos State. Thereafter, she proceeded to receive her secondary school education in Lagos, as well.
For her secondary school academic sojourn, she attended Del International College located in Ijeshatodo; a suburb in the Surulere area of Lagos State, where she bagged her high school diploma. Later on, she got admission into the University of Lagos (UNILAG) to pursue her Bachelor's Degree.
Liquorose BBNaija Career
Principally, Liquorose earns her living as a professional dancer and video vixen respectively. As mentioned earlier in this article, Liquorose has little popularity being a dancer, and as such, she cannot be regarded as a newcomer (JJC) as far as the Nigerian entertainment industry is concerned.
She has been an active performer since 2012, according to a source. Not only is she a video personality. Liquorose has been featured in some TV series and movies, with an actress role.
To sum it up, she is also into content creation. Definitely, your favorite housemate has a lot to deliver in and out of the Big Brother house.
As a part-time actress, the hit movie series 'The Johnson's included Liquorose in 2012. Aside from that, Liquorose has also appeared in films such as 'Hex' and 'The OAP.'
Liquorose has been seen in prominent Nigerian music videos, much like a Video Vixen. She has been in the following prominent Nigerian music videos:
Jalla – by XCellente
Chop am – by Reekado Banks
Oh Oh – by Runtown
Yo Yo – by Selebobo
However, she has sought means to boost her dancing career, she went further to form a dance ensemble named 'Girls Gone Bold' with other notable dancers including E4ma and Ellaley (GCB). Over the years, their dance crew, GCB, has collaborated with global musicians such as Diamond Platinumz and Victoria Kimani, as well as Nigerian stars such as Wizkid, Falz, and Olamide.
Also, Liquorose is a strong member of the three-man dancing crew known as The Girl's Gone Bold.
Liquorose BBNaija Personality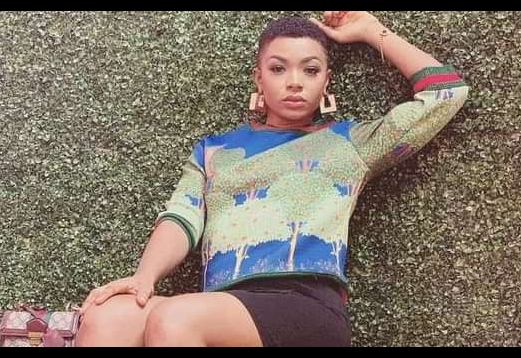 BBN Liquorose believes she is a go-getter and down-to-earth personality. BBNaija Liquorose is dramatic and likes to be where the drama and action are. BBNaija Liquorose does not like dull moments and will always try to bring the action to the scene.
BBNaija Liquorose stated that she would never fight because of a man. Rather, men will be the ones fighting for her. She also sees herself as a tomboy.
Liquorose BBN Likes & Dislikes
Music, writing, and cooking are three of the reality star's hobbies. Due to her natural affinity and enthusiasm for dancing, BBNaija Liquorose has a blossoming career and profession in dancing and general entertainment.
She's also an upcoming actress. With the little time she has spent in this ongoing edition, Liquorose has stated on multiple occasions that she does not associate with those who appear to be insincere.
Liquorose BBN Relationship Status
Just like every other housemate declared their relationship status at their entry into the house, Liquorose surely did. However, she asserted that she wasn't in any serious romantic relationship before coming to the house. Although, since the show has started, it seems she's emotionally entangled with a male housemate, Emmanuel.
But the ship doesn't appear to have any prospects at the time of writing this Liquorose BBNaija biography. The fate of the ship will be unraveled with time, as the show continues.
 Liquorose BBNaija Net Worth?
How much does Liquorose worth? We mean her net worth.
She has been a successful video personality and a professional dancer, over the past years. Due to this fact, she is estimated to have a net worth of $25,000.
Summary – About Liquorose BBN 2021
This is all we told you about this beautiful 2021 BBN female housemate at a glance.
Real Name – Roseline Omokhoa Afije
Date of Birth:  31 March 1995.
Age –                26 Years (2021)
State Of Origin – Edo State
Nationality – Nigeria
Relationship Status – Single
Occupation – Professional Dancer and video vixen.
Net Worth:  25 thousand dollars ($25,000).