Cross BBNaija Biography and Net Worth
Cross BBNaija is the biological son of the controversial late Ezego of Ihialla. His real name is Ikechukwu Sunday Okonkwo. He is a native of Ihialla in Anambra State; located in the Eastern region of the Nigerian federation. Cross BBNaija Biography and Net Worth.



You May Also Read: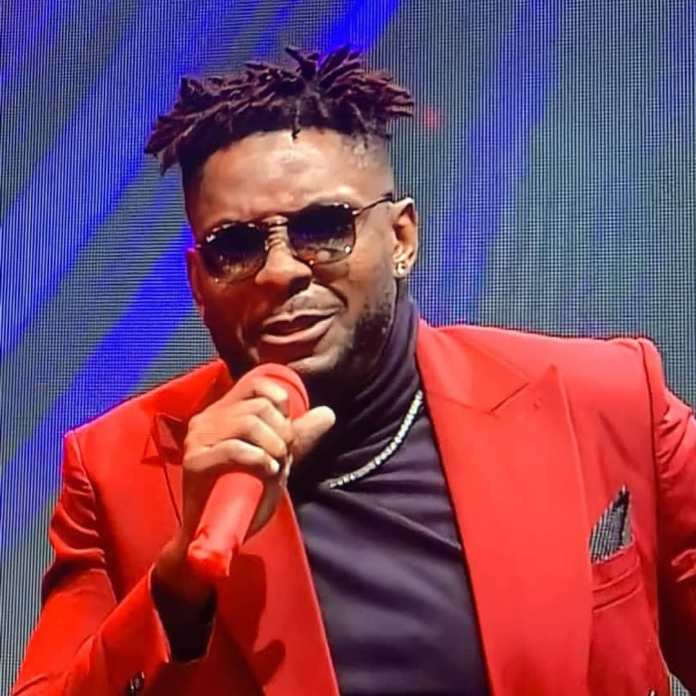 Cross is one of the housemates to watch out for, in Big Brother Naija Season 6 tagged "Shine Your Eyes." Even since the premiere of the reality show, he has been maintaining a neutral vibe with other housemates in Biggie's house.
He is one kind of guy that knows how to stay clear of fights within the house. During the opening night, he told the host of the show (Ebuka) that his main motto to live by is love and love only. Cross, in his own opinion, believes that love is the most principal thing to him, and he is more than ready to be bounded by the principles of love.
The handsome BBNaija housemate described himself as the breed of guy that loves mingling with new friends and also accepted that he is open to building new friendships within the Big Brother house. In his own words, "once you are a lone wolf, you die easily."
He also forged ahead to vow that he would never be offended by anyone's opinion inside the Big Brother house because he can tolerate everyone's beliefs and ideologies.
In this brief article, we examined the personal life of your favorite male housemate. We featured some interesting facts about Cross BBNaija biography, his financial net worth, early life, educational background, and many other facts about Cross.
Cross BBNaija Biography and Net Worth
Cross BBNaija Early Life – Cross BBNaija was conceived, given birth to, and nurtured through childhood in the Anambra State of Nigeria. He is the first son and first child respectively; to a family of four kids.
What is Cross's Real name?
Cross BBNaija's real name is Ikechukwu Sunday Okonkwo.
Which State is Cross from?
According to Cross, he is the biological son of the late Ezego Ihiala. That is to say that Cross is a native of Ihialla in Anambra State; located in the Eastern region of the Nigerian federation.
Is cross from Oba? No. Oba town is different from Ihialla. Both towns are not even in one local Government Area.
However, Cross BBNaija may have an extended family in oba – Obi Cubana's hometown.
How Old Is Cross BBNaija?
Cross BBnaija was born in 1991. He is currently thirty (30) years old.
Cross BBNaija Biography and Net Worth
Cross BBNaija Career
What does Cross BBNaija do for a living before coming into Big Brother's house? Before his appearance on the Big Brother show, Cross is into bodybuilding and fitness as an entrepreneur, based in Lagos State. This business which he has been operating over the years has given him the leverage to earn himself some fortune.
In this ongoing reality TV show, he hopes to win the grand prize of ninety (90) million Naira, so as to raise his net worth by a giant stride.
Cross BBNaija Likes & Dislikes
Cross has categorically asserted with clarity that he seeks pleasure in making friends from new associations he engages with. Just like we mentioned earlier, he does not augur well with the idea of being a loner and strongly opines that a healthy communication channel is a key to success in interpersonal relationships.
He is one of the male housemates in the Big Brother house, who enjoy music with reckless abandon. One would see him playing drum music, most of the time. According to the male housemate, he also relishes the pleasure of watching movies. He also has a soft spot for traveling and adventure.
When it comes to things he loathes, Cross mentioned how much he dislikes people fighting about insensitive things such as food. He also stated that he does not like people that fight others because of their beliefs, especially when the person involved is a female.
Cross BBNaija Personality
Cross described himself as a happy person who radiates positivity to other people on a regular basis. He is very sure that BBNaija viewers and fans would admire him because of his simple, calm, and lively personality.
Cross BBNaija Relationship Status
Cross is one of the housemates that revealed their relationship status. He openly stated that he is a single soul, at the time of coming into the Big Brother house. He also shared the story that surrounds his heartbreak and about the woman he once dated and loved so much.
Cross claimed that he dated a lady who later asked for a break from the relationship after they have been together for a couple of months. He said the particular lady opened up to him that she is dating someone else. Cross admitted that the affair was one of his most bitter experiences in life, but had to move on, anyways.
However, the dice are still rolling as the reality show continues. Time will tell if Cross gets into a new relationship or not. It's possible for any of the female housemates to fall in love with him due to his attractive physical traits. He still hopes the light will shine on him for Saskay.
How Much is Cross BBNaija Net Worth?
How much does Cross BBNaija worth? Cross is estimated to have a decent net worth of $50,000.
In Nigerian Naira valuation, he has a financial net worth of twenty-one million Naira (#21,000,000). He is expected to grow his fiscal worth with time, as a business owner and entrepreneur. Peradventure he bags the grand prize, his net worth will skyrocket overnight.
FREQUENTLY ASKED QUESTIONS
Question: Does Cross Own A House?
Answer:  Cross is known to be a Lagos-based housemate, but his ownership of any house is yet to be ascertained.
Question: Does Cross own a car?
Answer: Public speculations have it that Cross owns a personal car, but the exact model of the car is yet to be disclosed.