Pere BBNaija Biography and Net worth
Without any layer of doubt, Pere Egbi of BBN can be described as one of the finest 2021 BBN male housemates in the ongoing Big Brother Naija Season 6, dubbed "Shine Your Eyes." He said he has a compassionate personality and is someone who loves to carry everyone within his sphere of influence along. Here is Pere BBNaija Biography and Net worth.



YOU MAY ALSO READ:
Pere can be described as gbas gbos boss. But he claims he derives satisfaction in making people feel content.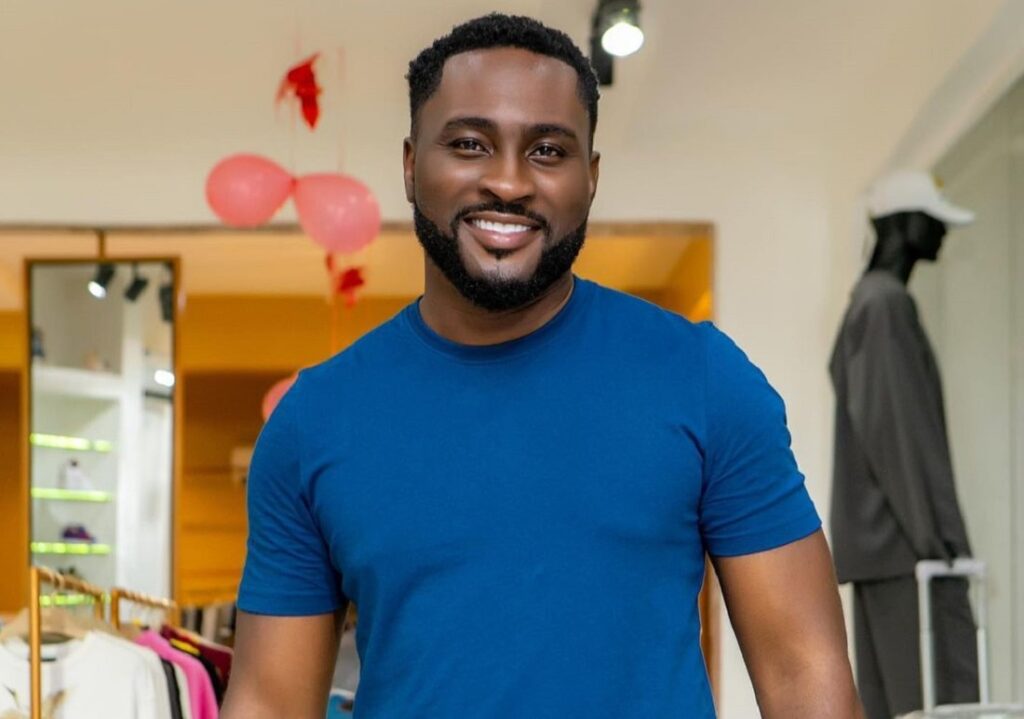 At the opening night ceremony of this show edition, Pere mentioned that his personal philosophy of social interactions is "doing the same thing to others based on what people do to you." He added that he would not restrict himself to any caucus in the house because he wants every other housemate to feel at home.
According to him, his main tactic to bag the ninety million Naira grand prize is developing a friendly disposition with other housemates, while maintaining a transparent relationship with everyone else.
In this article, we bring to you some facts you probably don't know about your favorite male housemate. We feature Pere BBNaija's biography, his net worth, personality, early life, career, and every other info you might want to know.
Pere BBNaija Biography
His original name is Pere Egbi, although he claimed to have a nickname known as 'Perez.' Pere is thirty-six (36) years of age. Obviously to the viewers of the show, he won't cease mentioning his age to show his seniority to other housemates. He is a native of Warri; a town located within Delta State of the Nigerian federation.
Pere BBNaija Early Life & Career
Pere Egbi was born, but brought up by a single mother, as the first child of a family of two children. No information is available about the details of his father, at the moment. He spent his childhood in Warri town of Delta State. Despite coming from a humble start, Pere served for six years in the US military before migrating back to his fatherland to chase other ventures.
The dark and handsome housemate has a flourishing career in real estate. It was reported that his investment in real estate pays him well. In addition, Pere practices part-time modeling and movie acting.
Pere BBNaija Biography and Net worth
Not only was he was conceived and brought up in Delta State, he also commenced and completed his primary school education there. He went on to receive his secondary school education where he finished at Command Secondary School, in Lagos State.
On completing his secondary school studies, he traveled abroad and bagged his nursing degree from the University of Texas (UTA) located in Arlington, United States.
Pere is the kind of guy which every lady in the Big Brother house will readily get attracted to. Defining himself as a cool guy, Pere is very likely to amass a huge number of fans due to his calm expression whenever he speaks.
Pere BBNaija Likes & Dislikes
During one of his diary sessions with Big Brother, Pere commented that he derives pleasure in cracking jokes, seeing others laugh, and general humor, even though he earlier described himself as a calm and gentle individual. He made a first-day promise to the house peaceful by stepping into conflicts and quarrels to resolve issues among his fellow housemates.
He also delved further to share that his open spirit and his willingness to interact with others are some of the traits about himself that fans and other people in the house will admire. However, Pere mentioned that he will never compete with other male housemates for ladies in the house, nor will he fight for food. According to him, he dislikes fighting.
Pere BBNaija Cars, Houses, and Properties
Does Pere have any collection of luxury properties such as mansions and cars? At the moment, we don't have any substantial information regarding this.
However, there is a possibility that the Delta-born reality housemate will have purchased at least one car, during the course of his career adventures.
Pere BBNaija Biography and Net worth
Pere BBNaija Relationship Status
During the opening of the house or any of the diary sessions, Pere hasn't made any confirmative statement about his relationship? Does Pere have a girlfriend? We don't know yet.
Although he has been seen during this episode of Big Brother, trying to get intimate with a fellow housemate, Maria, nobody knows whether any serious relationship can come out from the potential ship. Anyways, time is a revealer of all truths.
Pere BBNaija Net Worth
Over the years, Pere has made some decent level of fortune, as a result of his diverse, but successful careers which include military service, movie acting, real estate development, and part-time modeling.
As of 2021, Pere is estimated to have a net worth of $20,000, a decent amount that raised his profile higher than an established man. A lot of viewers are somehow surprised about the reason why he decided to join in the auditions for this year's edition of the Big Brother Naija show, despite his decent net worth.
Pere BBNaija Biography and Net worth