Native Styles for Men and Boys Trending in 2021
Welcome to our Ankara and Lace fashion gallery. In this post, we shall be talking about men's wear; men's native wears. You are going to see more than 100 evergreen styles trending this 2021 for men and boys.



Unlike the womenfolk, men have few types of clothes when it comes to fashion. They are just a few to mention; suit, casual and Native.
Men's native styles come in different categories. You can talk about Agbada (flowing men native regalia) also known as Buba. You can also talk about Men Senator material and also Ankara fabric styles.
In this post, we shall be showing you all manner of men's native wear; whether it is sewed with Ankara or any other materials. More to that, the styles are evergreen styles trending for men in 2021.
Here, we don't mean to confuse you. We are going to explain every one of our words that each person will understand. Evergreen is just a word to describe something that doesn't fade.
Whenever you hear someone addressing another person as "evergreen" the person means to say that he or she has remained the way she or he is ever. It remains something that remains fresh and unfading no matter how long it has come to stay.



Here are 100 Evergreen Native styles for the men and Boys this season



Agbada and Buba Styles for Men
Ever since Ebuka Uchendu rocked his specially made Agbada to one of the BBNaija's outings, the style has been trending. Initially, the style was left for the old men and for one particular tribe.
However, the trend has changed over time. Agbada regalia or Buba is now used by men of all classes and tribes, including the children. Here, are styles that trend in 2021.
These are not all the Agbada styles for men. Please, keep scrolling to see them all.
Check out this Agbada outfit for children.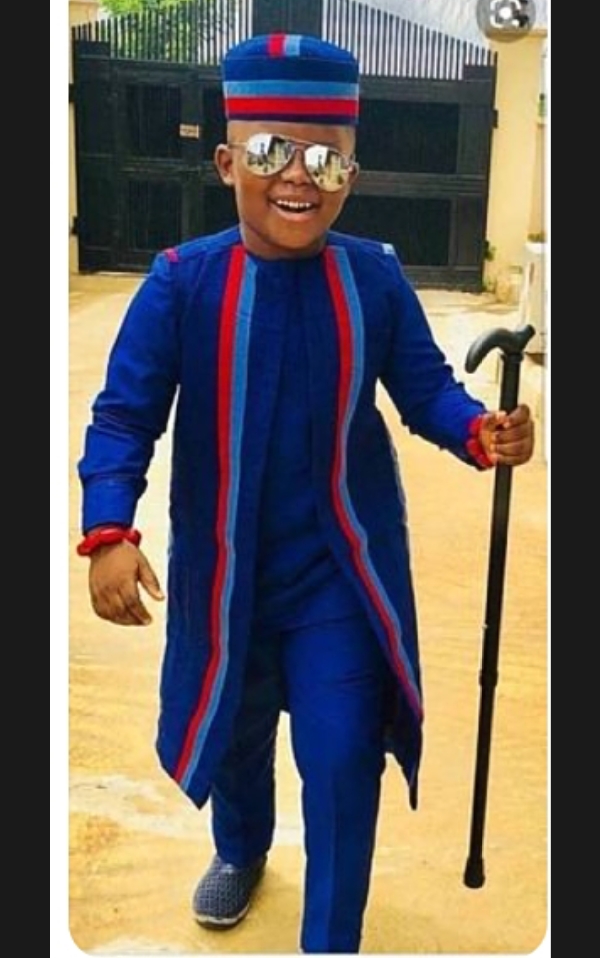 Evergreen Native Styles for Men and Boys Trending in 2021
One thing that is sure in fashion about men is that they need much load to look good as the women. A simple well sewed Native and palm Sandal will stand a man out in a crowd, unlike his opposite sex.
A woman who wears only a native and palm sandals to an occasion will be look lost in the occasion. This is because women need many additions in their fashion to stand out.
But that is not so for men. Just check out these simple but nice men native styles from the oven.
Men's native can be longhand. That is long sleeves. It can also be sleeveless. Whichever choice you make, the styles you choose for it matters a lot.
See styles for Men's native styles in sleeveless.
Another important thing you need to know about these men's native selections is that they are all special. You don't need to skip any. This is because the best you may be looking for may be buried at the bottom of the post.
h


White Colour Men native Styles


 
Agbada is, perhaps, the most versatile Yoruba native style for men – it's so popular that even ladies can't keep from rocking gorgeous Agbada outfits.
White or ivory Agbada with stripes and coral beads is a classic wedding look for a man that you can never go wrong with!
Men's Native styles for the Niger-Delta
100 Evergreen Native Styles for Men and Boys Trending in 2021
Natives styles for the men and the children are styles for all occasions. In fact, they are for special occasions for the men who undertsand the onus of fashion.
They are ggod wears for wedding guests amd parties. These styles stand men out among the crowd. I have always said in our previus posts on men's wears that native styles give men that aura of wealth and fame.
There is a way you will dress to a special occasion, you will be served food with foils. But if you appear in one of these styles, the ushers will give a seat near the Chairman of the occasion, in the front. Lol.
Before I foget, you do not need to break a bank to have one of these collections. There are cheap materials in the markets that can give you the native styles.
All you need is making a good choice of style and getting a a fashion designer who what he is doing cloth makings.
100 Evergreen Native Styles for Men and Boys Trending in 2021
The Summary on 100 Evergreen Native styles for Men and Boys in 2021
We have come to the end of 100 Evergreen Native Styles for Men and Boys Trending in 2021. There are so many unique styles for men and boys in native. These styles are evergreen.
The native styles for men and boys are trending this 2021. Don't miss the opportunity . Give yourself or your loved ones a treat and select the best.
Please, share the post and follow us to receive notifications whenever we publish a new post.