The leader of the Proscbribed Indigenous People of Biafra IPOB, Maazi Nnamdi Kanu has been on face-off recently with the Governor of Rivers State, His Excellency Nyesom Wike.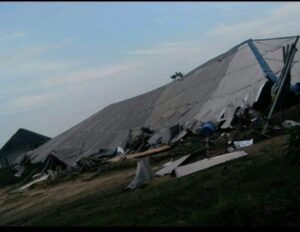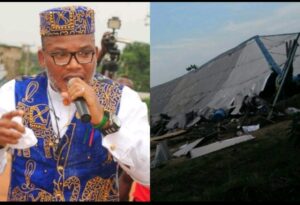 Nnamdi Kanu has been accused of inciting the youths in the States in his speech. Since then, the governor has been doing everything to get on the runaway Biafra agitator. And he has finally done the worst by ordering that the only Biafra Jewish church in the state be brought down with a bulldozer.
Nnamdi Kanu has lamented so much over the destroyed church. This is exactly his words; "Our Synagogue, Beth Knesset Amud ha'Emet' (Pillar of Truth synagogue) in Obigbo has been brought down with a bulldozer. The very biggest synagogue in #Biafra. Very sad indeed"-Emeka.
The Consequence for the persecution of Biafran #Jews will be dire & swift enough said!
See Maazi Nnamdi Kanu Tweet over the bulldozed Biafran Jewish Church.